It is now becoming common knowledge that ketamine is the most effective and rapid treatment available for many disorders including depression, anxiety, PTSD and pain. Even the major drug companies are stopping research into older antidepressants and rushing into the development of new drugs that they hope will duplicate the benefits of ketamine.
"Ketamine Clinics" are now becoming more common in some communities and unfortunately vary widely in terms of quality and expertise, but what they all share in common is that they are using a ketamine infusion protocol that was developed almost 20 years ago and are not even aware that it was never originally intended to help treat depression.
Many of the physicians providing ketamine infusion therapy today have relatively little clinical experience with ketamine.  Because of that, and with all good intentions, they rely on an infusion protocol that, while good, is incomplete and can have wide ranging effects. Although the "standard" ketamine infusion can be very helpful and it is certainly much more effective than current antidepressant therapy,  nonetheless only 50-70% of patients obtain relief and that is only after 6 infusions, one every other day for 2 weeks; and if they do feel better, then they need to continue with infusions every 3-4 weeks to maintain the benefit.
We knew it could be better...


and we train physicians to do it better too!

"We are committed to what we do. We will use all of our knowledge, experience, training and expertise to help you"...Gerald W. Grass, MD
You may already know that ketamine is widely recognized as the most effective, rapidly acting and safe medication available for the treatment of chronic pain, depression and anxiety.  Many research studies have shown that it is significantly more effective than conventional antidepressant therapy and works many times faster than traditional antidepressant medications.
But did you know that the standard "ketamine infusion" that is currently used around the country was developed as part of a research protocol at Yale University in the mid to late 1990's as a method to develop a model for another mood disorder, schizophrenia, and not to treat depression. It was only several years later when a brain transmitter know as "glutamate" was thought to be involved in depression that the same protocol was used again; this time on a few patients with depression and it was found that 4 out of 8 of them had relief of their depression. That study was published in 2000 by physicians at the Yale University School of Medicine and that "low-dose" infusion has since become the "standard" ketamine infusion.
Today most, if not all, ketamine treatment centers and research institutions are still using the same "standard" ketamine infusion protocol developed years ago. What those other centers don't often realize is that not only was it originally developed to study another psychological condition, not depression; but that it was developed with the intention to use the least amount of medication possible to produce a mild effect, and not the most effective method or formulation to treat depression.
After years of research, we have discovered the right dose of medication, for the right person, with the right condition to obtain the best results. I have spent years improving on the "standard" ketamine infusion, treating hundreds of patients with complex pain, depression and anxiety disorders.
The Ketamine Institute was founded to continually improve and perfect ketamine treatment for depression and pain. We have improved on the original ketamine infusion, making it the most effective, efficient and longest lasting ketamine infusion available. More than that, we are leading the way in the field of ketamine infusion therapy and physician education by establishing the first International Training Program for Physicians in Ketamine Infusion Therapy to bring the latest breakthrough discoveries about ketamine out of the research lab and into physician's worldwide.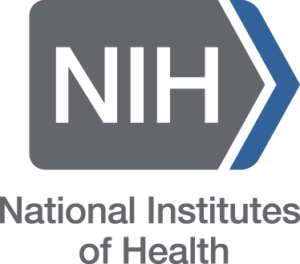 What The NIH Says About Ketamine
"Recent data suggest that ketamine, given intravenously, might be the most important breakthrough in antidepressant treatment in decades"....
Thomas Insel MD, Director, National Institute of Mental Health
---
---
Restore Ketamine Infusion Therapy is the next generation of ketamine therapy.  It is more effective than the standard ketamine infusion and can last 3 times longer.  Another advantage of Restore over the standard infusion is that you only need 3 infusions over just 3 days to complete the treatment. So you can begin with the Restore infusion series on a Friday and be back at home on Sunday.
The best chance for rapid relief from depression and pain comes from the most advanced and effective treatment available. Restore Ketamine Infusion Therapy is more effective and longer lasting than other ketamine treatments, giving you the best chances of getting better.
---

---
Everyone is different. I know from long years of working with many patients that the "one size fits all" standard approach other ketamine treatment centers use doesn't work well for everyone. That's why we take your individual needs into account.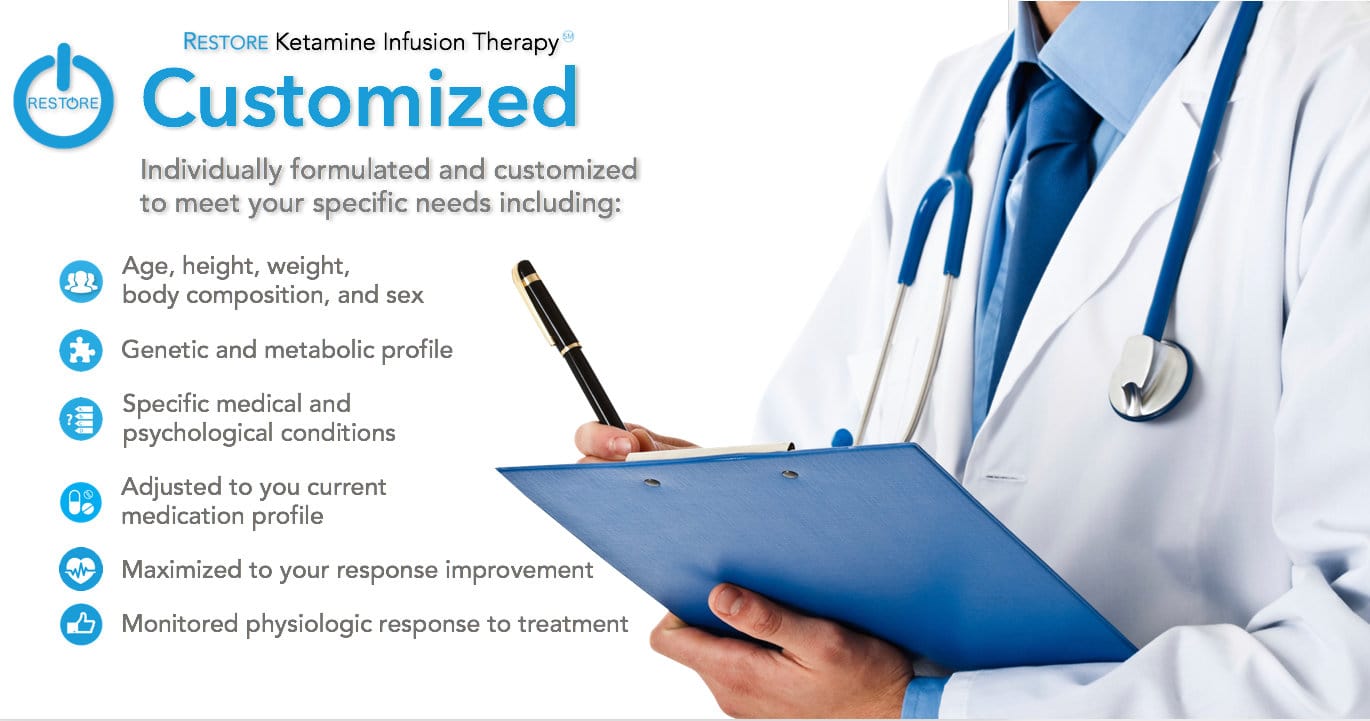 Restore is more effective because each Restore Ketamine Infusion session is individually formulated and customized to your unique circumstances and conditions, so you know that you will receive the best possible ketamine treatment that's right for you.
---

An Exciting New And Effective Ketamine Therapy
For Depression And Chronic Pain
During those very early days of ketamine therapy, it was clear that we didn't know two very important things. We didn't know the most effective dose of ketamine to use and we didn't know how to make it last longer. I knew from my prior experience with ketamine treatment, that when I used at varying doses, I could achieve almost instant and complete relief of chronic pain or depression.
That was great start but, as with other ketamine centers today using the standard infusion, the effects only lasted a few weeks. Was there an optimal dose of ketamine for each condition and could it be administered in a way to make it last longer? Yes, there was.
I founded the Ketamine Institute and spent many years with hundreds of patients to answer those questions and perfect ketamine infusion therapy. The result of that effort has been the Restore Ketamine Infusion Therapy. With the Restore Infusion, we have made ketamine therapy more effective, longer lasting, requiring fewer infusions to maintain the outstanding benefits.
That's the Restore Ketamine Infusion Therapy difference.
The
Restore Ketamine Infusion Therapy

Difference
---
You wouldn't want your surgeon to walk out of the operating room in the middle of your surgery, would you?  Neither would we. It is important to remember that ketamine is first of all an anesthetic agent. And although it is a very safe medication, it must be administrated like an anesthetic agent with close, continuous supervision and monitoring by your physician. While some other centers will allow you to remain alone or with a friend, unmonitored by a physician during your ketamine infusion treatment…we do not.
We keep a close eye on you! – all the time.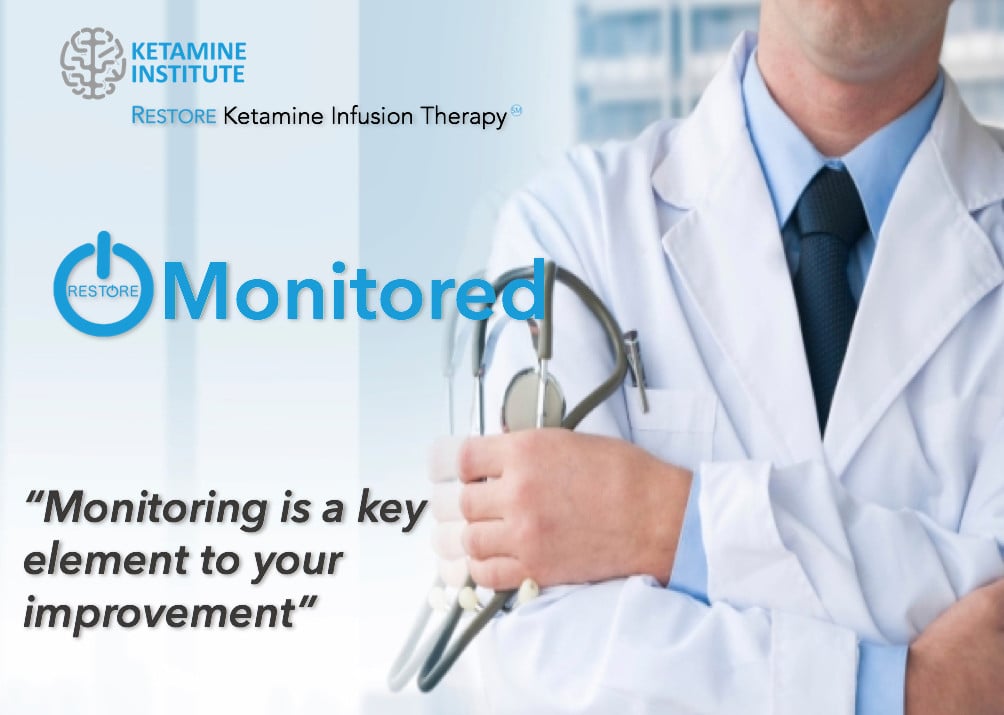 We know that your responses during our Restore Ketamine Infusion are a critical factor in your treatment to ensure that you have the best possible outcome. That is why monitoring you closely during the ketamine infusion is so important to us. It provides crucial insight as to your progress and we utilize those observations to adjust, modify and enhance your infusion session each time.
So, as your physician, I never leave you alone and unattended or with an assistant in a room during your Restore infusion. And, of course, you are treated in a very private, quiet environment and never in a clinic situation with other people receiving infusions at the same time.
---

The setting in which the Restore Ketamine Infusion takes place is another important element in your overall recovery during the process. We know that the best results are achieved when our clients are away from their normal routine and stresses so they can focus solely on getting better. It is critical that after your session you are able to relax and allow the benefits of Restore to take place in your body.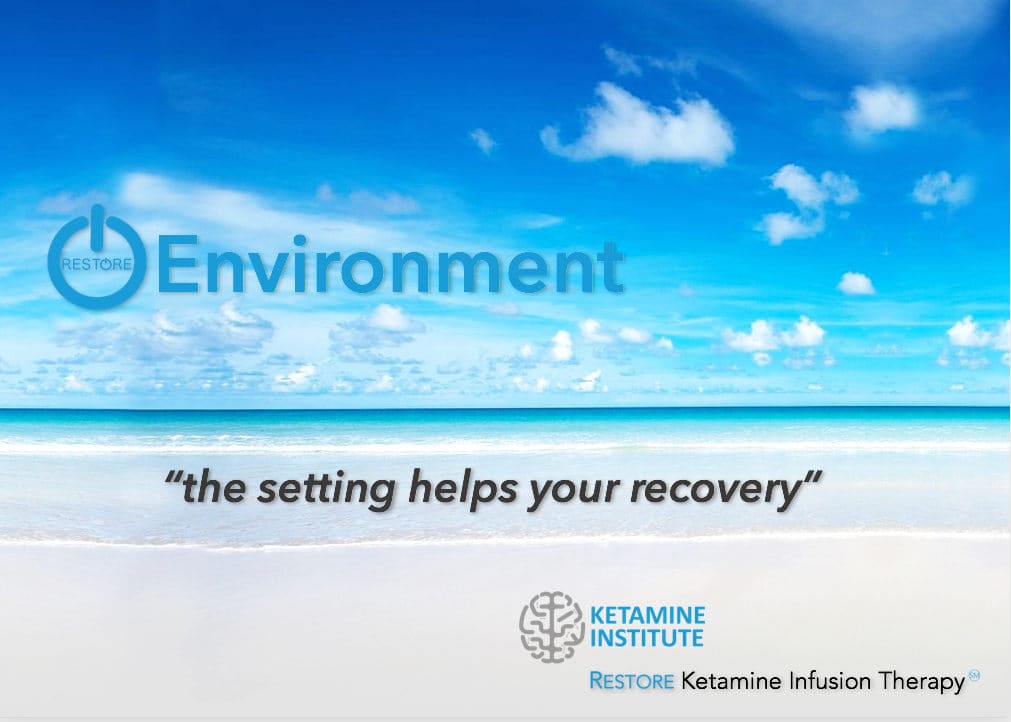 We have found that Pensacola, FL is the ideal environment to allow our clients to relax, recover and enjoy a break during their ketamine treatment. Since our patients come to us from all around the United States and Internationally, we have made it as easy as possible to have your infusions without any inconvenience or worry about lodging and transportation.  
We have partnered with Hyatt Place and Hilton Hotels for special client room rates for our patients, as well as, complementary transportation to and from the Ketamine Institute for your Restore infusion sessions. So, you can literally walk off the airplane to your hotel, get comfortable, and then the hotel staff will drive you to and from your our office for your Restore Ketamine Infusion treatment.
---

We understand that ketamine treatment for depression and pain is a very private matter for those involved and we go to great lengths to ensure that each client is treated in a manner that respects their privacy and confidentiality. 
Many of our clients are very private individuals and they appreciate the fact that we are located in a small quiet beachfront location away from their place of residence. They also are appreciative of the fact that do not post "one line patient testimonials" on our website or seek to have our services publicized on websites that promote "ketamine clinics".
Nonetheless, some of our patients, in an effort to help others, elect to post their honest experiences on our Facebook page and we are very grateful for their concern. We have included them here to help those still searching for an effective treatment alternative.
---

If you suffer from chronic pain, depression, anxiety or PTSD and have not had relief with prescription medication or other traditional approaches, then Restore Ketamine Infusion Therapy may be an option for you.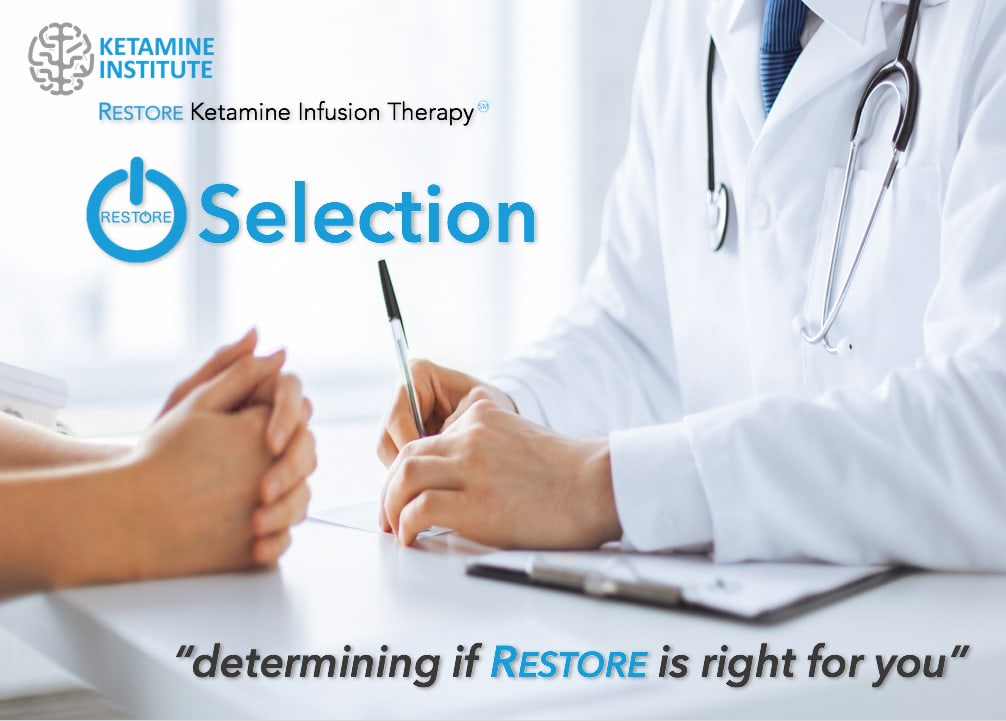 To become an expert in any field you must devote all of your time and attention to what you do best. Anyone can read a cookbook...but that does not make you a master chef.  The Ketamine Institute is a very specialized center devoted exclusively to ketamine treatment.
We focus solely on ketamine therapy to ensure that you have the best possible opportunity to improve with our infusions. I take the highest possible precautions and conduct a thorough assessment of each patient's medical history and prior treatments before accepting a patient for ketamine treatment.
Unlike other centers, I personally evaluate, select and treat each and every patient at the Ketamine Institute. I administer each Restore infusion treatment myself and only see one patient at a time, so you have my full attention throughout the entire process.
Although we receive a large number of inquiries for treatment from patients and physicians, please understand that due to our comprehensive and individually tailored approach to ketamine treatment, we can only accept a relatively small number of selected patients per month.
---

Undertaking any form of new therapy or treatment for a serious medical condition can be a concern for you and your family. So before you consider ketamine treatment with anyone, ask a lot of questions and be satisfied with the answers.   

"We are committed to what we do. We will use all of our knowledge, experience, training and expertise to help you.  And while we cannot promise success in every case, we can promise and guarantee, that we will make every effort and take every step necessary to ensure that you have the best possible chances of recovery with Restore Ketamine Infusion Therapy." 
That Is The 
Restore Ketamine Infusion Therapy

Difference
Learn more about the
Restore Ketamine Infusion Therapy

difference.

Time is precious. You want to feel better as fast as you can and we do too. The Restore Infusion program only takes 3 days; not 2 weeks like other infusion programs. Better yet, we offer weekend treatments, so you can begin on Friday and be home on Sunday. Why spend all of your time and money waiting for 2 weeks to feel better?
Call Us Today!
800.850.6979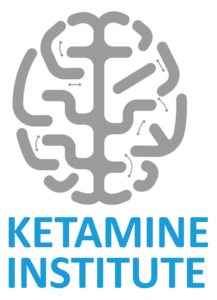 Request a Free Phone Consultation
Call - 800.850.6979
Consult with Dr. Grass to determine if Restore is right for you.  Call us today or submit this request for a confidential consultation.