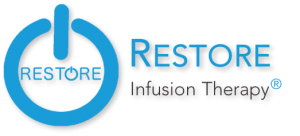 Making a good thing better...
The RESTORE Infusion
The fact is...
"some of the most significant research occurs at the interfaces between traditional research areas. This is even more likely to be true in the future because the solution to complex biological and health care problems require experts and expertise in many different disciplines—and increasingly expertise in more than one field."
Let's Look At This A New Way.
RESTORE Infusion

Development
When research scientists try to discover a new drug or molecule to treat an illness, like pain or depression, they approach it from what they believe is a very practical and standardized way. They have identified a problem in need of a solution, in this case chronic pain and depression, so they then try to find a new molecule, or a modification of an old one, that will correct it. This can take years of research with trial and error investigation to attempt to find the "magic bullet" cure.
That's the standard, traditional approach. But what happened with Ketamine was very different. Ketamine is a drug that has already been around for 50 years and it was "accidentally discovered" that it could treat pain and depression far better than anything we currently have available. How could that be?...How does it work?
Now the research is focused on trying to break it down "receptor by receptor" and "protein by protein" to find out how it does this. While this will be valuable information to have, it will take many more years of research and likely not add a great deal more value than we realize now….it works!
We have taken a different approach. We already know ketamine works, but if used by itself, it has several short comings…. so rather than "breaking it down" we have chosen to pursue ways to "build it up" correcting those short comings and making it even better!
To accomplish that, we adopted a strategy for integrating discoveries in medicine, physics, and cognitive science to bridge the gap between the "explanation"…. The how and why something works and the "action"…we know that it works, now how do we apply it and make it better?
Even though Ketamine has been around for a long time very few people know much about it and even fewer have had the opportunity to use it. To a large degree it's almost an "orphan" drug in the field of Anesthesiology but it has recently been "rediscovered" and found that it has pretty remarkable effects.
But even before it was found to be helpful in depression, its ability to treat chronic, intractable, neuropathic pain was known in the pain community but it was never widely exploited…and there are a few very important reasons for that…. Well, I think that's about to change and I would like to tell you why.


The NEW Generation Of Ketamine Therapy...
The Restore Infusion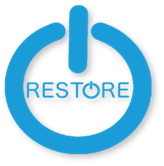 Request a Free Phone Consultation
Call - 800.850.6979
Consult with our experienced team to determine if Restore is right for you.  Call us today or submit this request for a confidential consultation.