---
RESTORE® —  Life Changes Here
We understand what you're going through.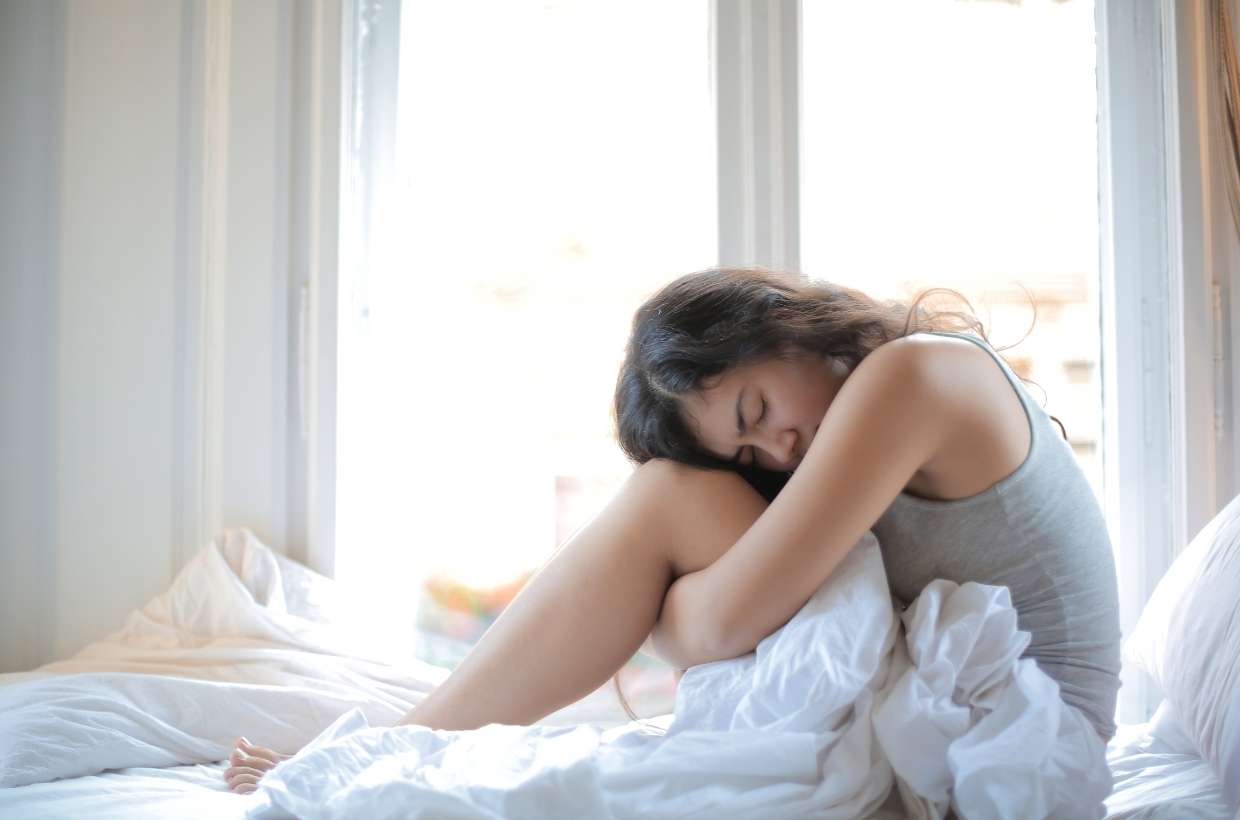 It can gradually take over your life.
We know it didn't happen all at once. It sneaks up on you gradually, without your even realizing it. It might start with just feeling exhausted all of the time. It's the sense of having no energy whatsoever; every minute feels like hours. And the exhaustion can be emotional, mental, or physical.
You notice that you are more pessimistic or irritable than you used to be. You may also have trouble remembering things or focusing. Then you begin to feel like what you're doing doesn't matter that much anymore, and you become disillusioned with everything.
You may start to feel hopeless or helpless about everything and want to avoid day-to-day tasks in favor of being left alone or sleeping. That's not living life, it's only existing, and life shouldn't be like this.
Something needs to change — Fast.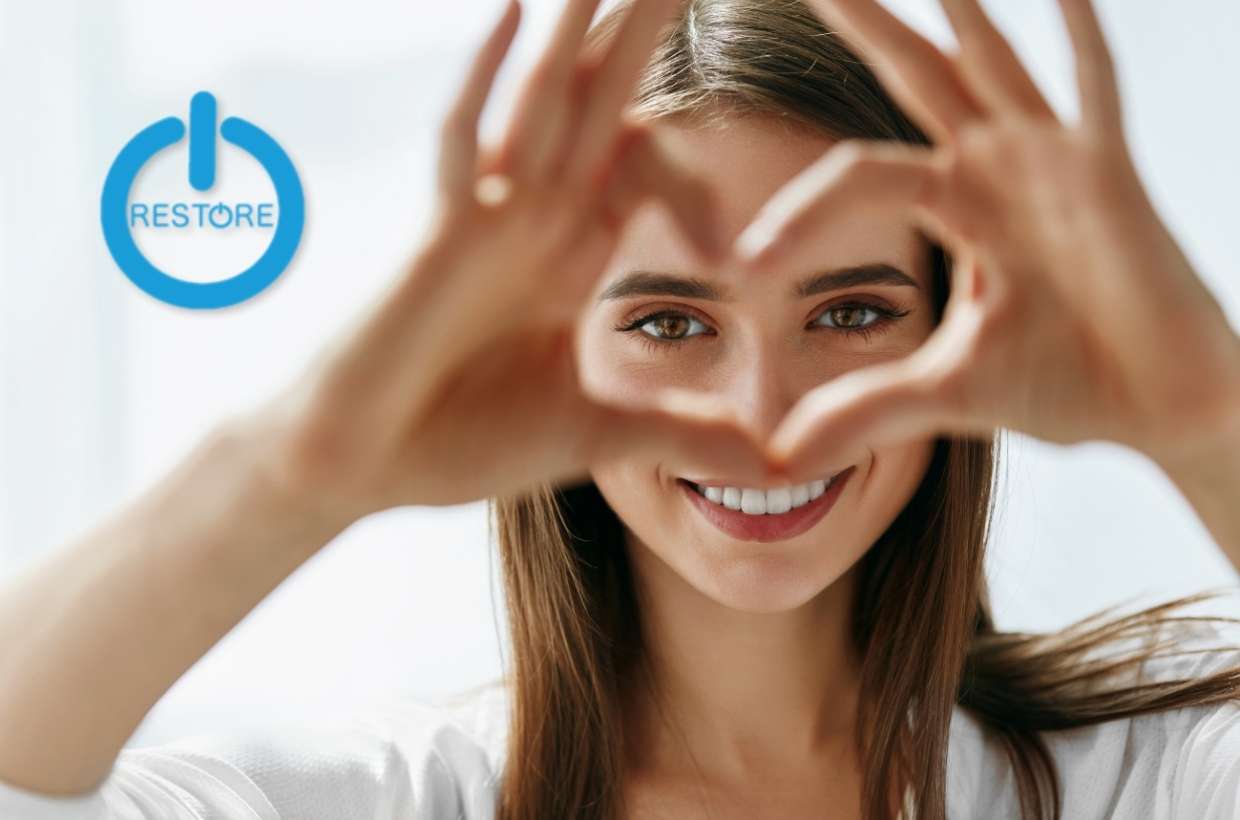 It's time for the change.
Wouldn't it be great if you could start from scratch and feel what it's like to be vibrant and energetic once more, with a zest for life?
You might spend more time enjoying family or having fun with friends; just generally feeling happy! Or maybe at work - you'll finally get ahead after months of hard work instead of struggling through each new challenge one by one.
When we start living our lives instead of just existing "day after day," the possibilities are endless. You can make that change almost immediately with RESTORE.
Life Changes Here — Make the change today with RESTORE 
---
The RESTORE Ultra-Rapid Ketamine Infusion Program
People come to us from all over the world for the RESTORE program. It is the next-generation in ketamine-based treatment for depression, anxiety, chronic pain, and PTSD. RESTORE can produce fast relief and long-term improvement in as many as 85% of cases after just 90 minutes of infusion therapy.
RESTORE can work even if you have not responded to any other type of therapy — including traditional medications, ECT/TMS, or Spravato (Esketamine), and regular ketamine infusions.
RESTORE

- Fast, Effective, Long-Lasting Relief
The RESTORE Infusion Therapy® program can reboot and energize your life almost immediately. RESTORE is an ultra-rapid ketamine infusion therapy that works 4X more quickly and lasts 6x longer than regular ketamine infusions. Better yet, it only takes three convenient treatments to complete.
It works so fast that often following the very first session, many of our patients begin to feel brighter, happier, and more relaxed. More than that, they enjoy feeling renewed, refreshed, and restored for months or years longer than any other regular ketamine infusion.
RESTORE

- "The 90-Minute Transformation."
The RESTORE infusion is an advanced ketamine infusion program that unlocks the full potential of ketamine therapy. RESTORE's life-changing effects begin to show within minutes, "restoring" your neurochemical balance and "rebooting" critical neural connections that allow you to RESTORE your physical and emotional well-being.
Our patients have described this remarkable turnaround as the 90-minute transformation.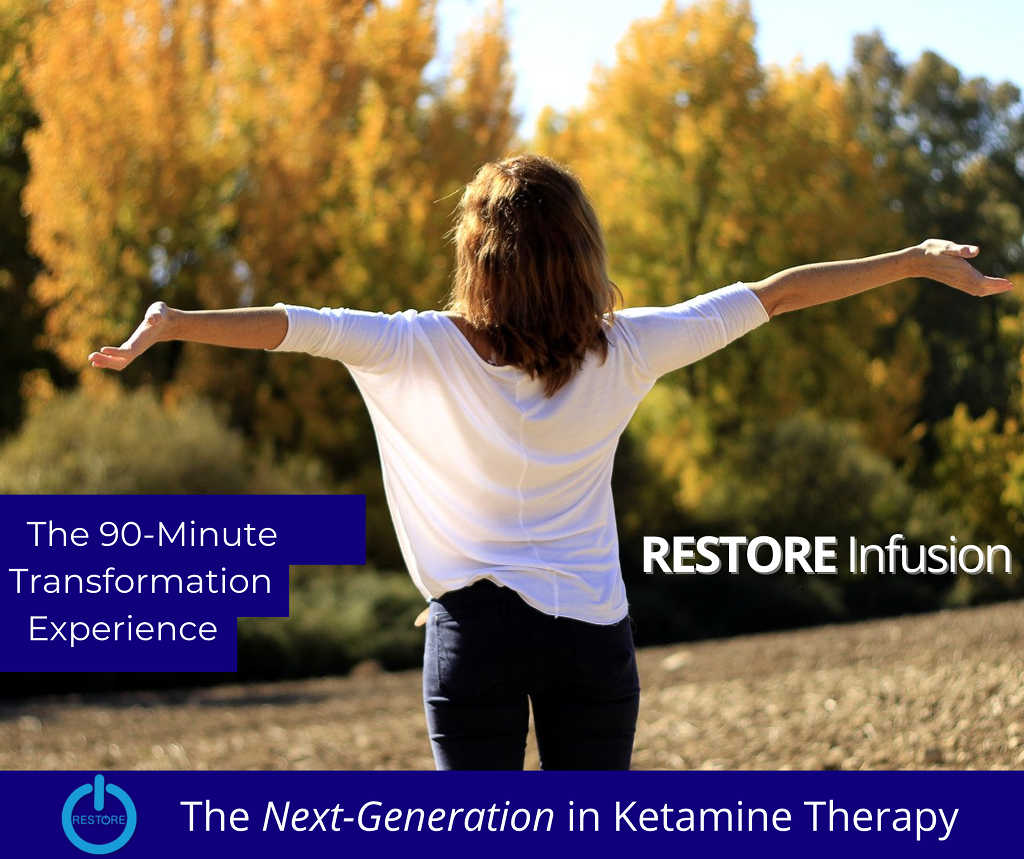 ---
The Benefits of

RESTORE

over other ketamine treatments
Ketamine infusions are effective, but you need to know the facts:
—  Ketamine infusions every other day for 2 weeks, who has that much time?
Regular ketamine infusions are unquestionably effective for many people, but they have a downside. The disadvantage of the regular ketamine infusion is that it takes two weeks to complete, and you may not know if it's working until around the third session. As a result, determining whether it is effective for you may take some time.
—  Ketamine only lasts 1 month, then you need more.
After that, you'll only feel better for another month or so before the ketamine wears off and you'll need to return for another session. This might be tough because you'll need someone to drive you to each treatment session, as well as monthly infusions that may get very costly over time.
— Ketamine infusions are almost like taking pills every day.
Some people think of regular ketamine as a "band-aid" solution for their problems, that they have simply exchanged the medications they take every day in order to receive monthly ketamine infusions.
We've developed the solution -

RESTORE
— 

RESTORE

  changes everything!
RESTORE works much faster, lasts longer, and costs less than any other ketamine therapy. The entire program only requires three 30 minute RESTORE infusions and can be completed in just 3 days — compared to 2 weeks with ketamine infusions — and it lasts months to years longer than any other ketamine infusion.
— The key to long-lasting results is the

RESTORE

metabolic optimization and Advanced Infusion.
Each RESTORE infusion is optimized for your unique circumstance. Metabolic optimization combined with an advanced infusion protocol helps tailor our treatment to your precise needs, maximizing your response to RESTORE.
— Our experience with

RESTORE

ketamine therapy is unmatched.
And, unlike any other program — we only see one person at a time — so you receive our complete attention.  We have more direct "hands-on" experience with ketamine infusion therapy than anyone else in the world. And, not only have we performed thousands of infusions over the years, but we have also personally experienced what it feels like to have an infusion.
— With

RESTORE

you have someone who knows what you're going through and is right by your side.
So, we understand better than anyone else what the experience is like, and we are there with you, by your side during each session. We personally assist, guide, and monitor you during the entire session. You are never left alone, with a friend, or with a nurse just "checking in on you" from time to time during the RESTORE experience.
Learn how we developed the RESTORE Ultra-Rapid Infusion
---
RESTORE

is the new "Gold-Standard" in IV ketamine therapy.
The
RESTORE Infusion Program

 Difference
Learn what
RESTORE 

can do...
---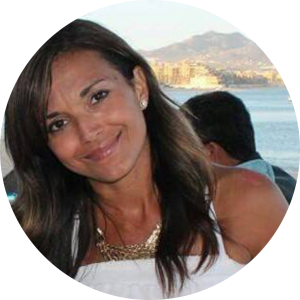 "Rock bottom and out of options is where I found myself in 2016. Suffering from 2 to 3 partial/myoclonic seizures per week, intractable migraines, and severe clinical depression had left me broken and struggling to find the will to keep going.
I went through years of the awful gauntlet of tests and prescription meds whose side effects were as horrible as my conditions and did nothing to relieve my symptoms. My quality of life, due to all my health issues, had slowly disappeared and with 4 amazing children to care for, all hope had left me.
Then one day I came across a report about Ketamine therapy on NPR radio and started researching and was quickly led to the Ketamine Institute and Restore. After having years of awful experiences with neurologists, I was absolutely blown away by their balance of professionalism and impeccable bedside manner after our initial phone call.
That first treatment gave me my life back! The entire experience is absolutely incredible. They truly focus on treating the whole patient and are there guiding every step of the way. Best decision of my life."
SK - Milwaukee, WI
See what more of our patients have to say about RESTORE
---
Undertaking a new therapy or treatment for a severe medical condition can be a concern for you and your family. So, before you consider ketamine treatment with anyone, find an experienced and fully trained ketamine practitioner, ask many questions, and be satisfied with the answers.
Here are some things to consider about ketamine therapy
— The disadvantage of most ketamine clinics.
The main problem that most ketamine clinics face is that they continue to employ the old-fashioned "one-size-fits-all" method, which has been in use for almost 25 years. It was not created or optimized to treat mood issues, and it is not as effective as it could be. Although it does help 7 out of 10 people, it takes too long to work, doesn't last very long, and monthly booster infusions become prohibitively expensive over time.
— Who is really administering your ketamine infusion?
The physicians who provide ketamine therapy typically just "supervise" or "oversee" the treatments you receive. Before your actual infusion, they come in and talk with you briefly, and their assistants escort you to a treatment area and administer your infusion. You may not even see your ketamine physician after that short encounter during any of your other infusion sessions.
The "one-size-fits-all" approach does not work well for everyone.  Although the staff is well-meaning, they do not always have a great deal of experience and cannot assist, guide, adjust, or monitor each person as closely and constantly as we do.
— When big business gets involved in ketamine therapy, Be Cautious
Some large organizations and companies have tried to offer what appears to be a simple and inexpensive approach to administering ketamine therapy in order to make it more commercially viable. They've started sending people home with ketamine nasal sprays or lozenges, and some even send ketamine pills through the mail.
This is a cause for concern since nasal sprays, lozenges, and ketamine pills will not provide the relief people want and have a poor track record in terms of efficacy. Ketamine administered this way is not only ineffective but may also have dangerous side effects and outcomes.
Many experienced practitioners in the field of ketamine-based therapy strongly feel that this questionable practice should be avoided and we do too.
*Now that you know the advantages of RESTORE, if you still feel that regular ketamine
infusion therapy is an option for you, then please read our guide on
How to Choose The Best Ketamine Infusion Center - 2021.
---
A Little About Us.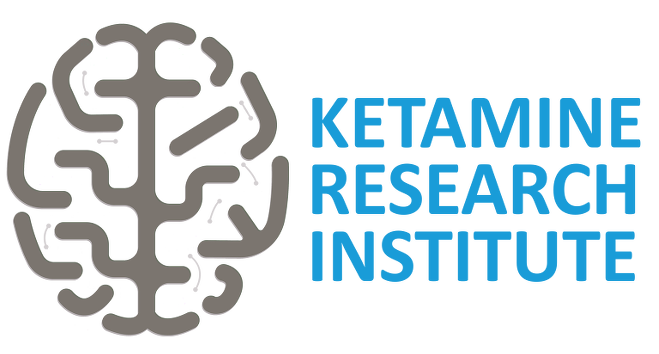 Our Founder and Medical Director
Gerald W. Grass, MD, is an internationally renowned and respected physician who served as Assistant Professor of Anesthesiology and Pain Medicine at Yale University School of Medicine, where the original ketamine infusion for depression was developed in 1994. He was also the Director of the Yale Pain Medicine Fellowship Program and served as Chief of Pain Medicine for the Connecticut Veterans Healthcare Administration.
Dr. Grass has more direct "hands-on" clinical experience performing ketamine-based infusions than anyone else in the world and has spent thousands of hours personally monitoring, assisting, and guiding patients during each infusion session himself. The knowledge, methods, and expertise he's gained have been invaluable in creating the RESTORE infusion.
He has broad medical training and experience in the fields of Anesthesiology, Neurosurgery, Pain Medicine, Emergency Medicine, and Alternative Medicine. His wide range of experience includes working in hospital settings, private practice, academia, research, and clinical trials, which has given him insider knowledge on ketamine applications and has led to establishing new frontiers in ketamine-based science and treatment modalities.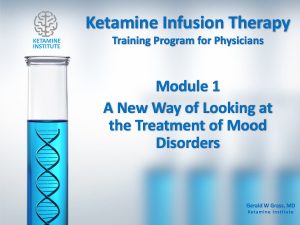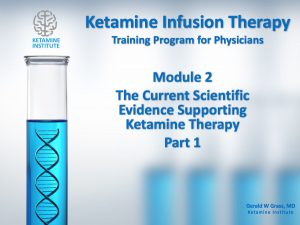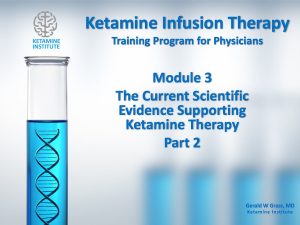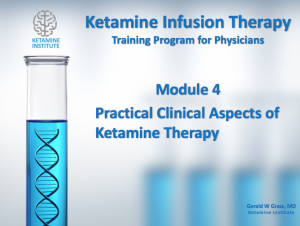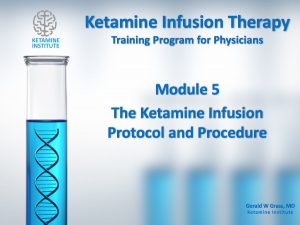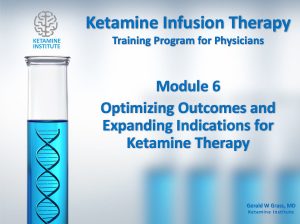 Dr. Grass has presented his ground-breaking research at regional and national conferences, meetings, and government agencies, including the Veterans Administration and the Department of Defense. Dr. Grass is sought out by prestigious hospitals, academic institutions, and other specialists for his knowledge and experience in ketamine therapy.
Since 1998, he has been administering ketamine infusion therapy to treat chronic pain, immunological disorders, mood disorders and pioneering the RESTORE® Infusion Program. He has established the  Ketamine Infusion Training Program, the first international training program for doctors to relieve treatment-resistant mood disorders and intractable chronic pain.
Learn more about Dr. Grass, our Founder and Medical Director
---
We are all in this together, and we understand what it's like
We are committed to what we do because we understand how to deal with these issues. So, we will use all our knowledge, experience, training, and expertise to help you. And while we cannot promise success in every case, we can promise and guarantee that we will make every effort and take every step necessary to ensure that you have the best possible chances of recovery.
The
RESTORE

Infusion Center

The RESTORE Infusion Center is on the campus of Doctors Hospital of Sarasota. Our location allows us to provide you with a safe, modern, integrated healthcare environment that offers a broad range of medical expertise and services immediately available. Cooperation among your physicians is an essential element when dealing with complex illnesses. We work closely with your physician and those on our campus to bring you the best possible care.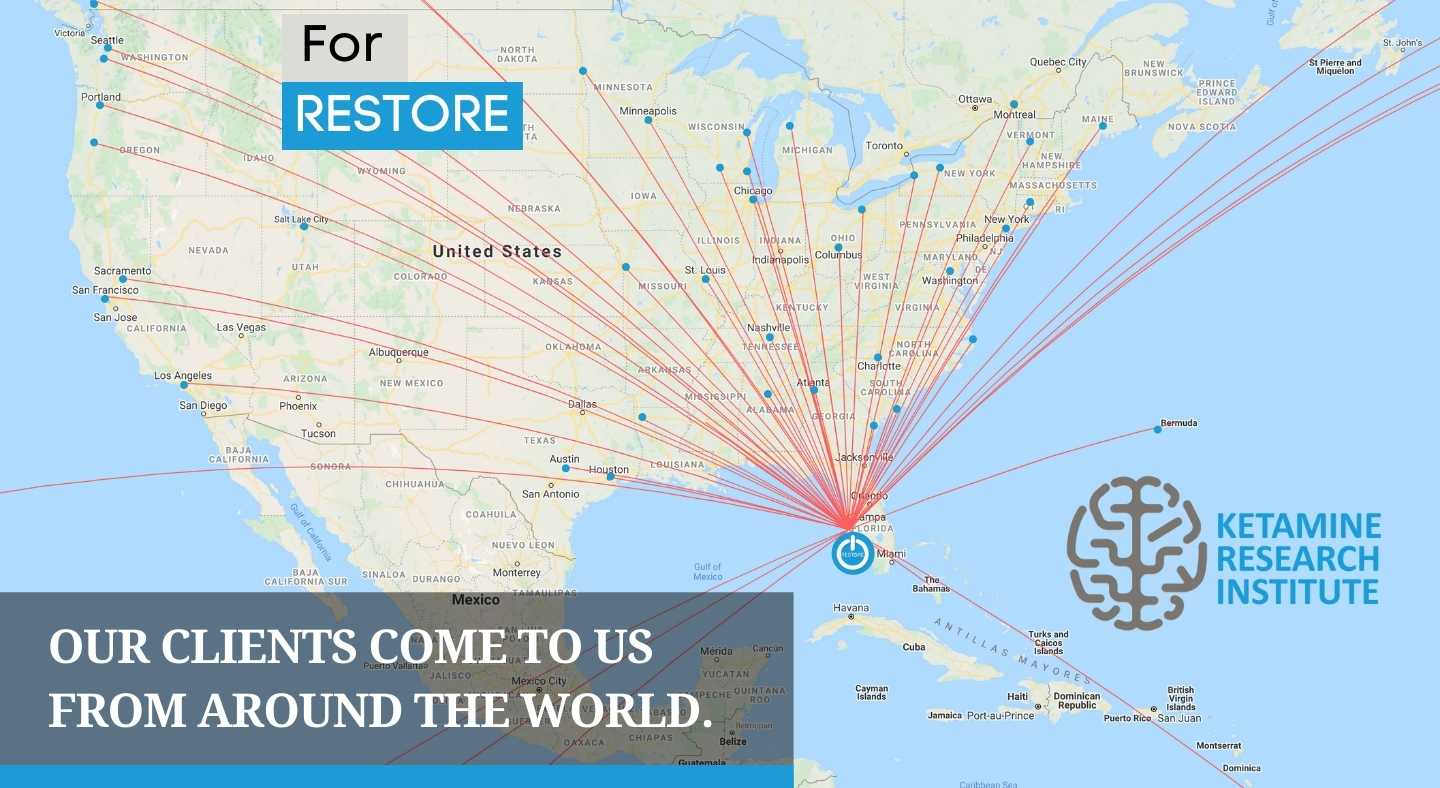 Although we have chosen Sarasota, Fl for the location of our RESTORE center, clients come to us from far and wide.
International clients from Australia, New Zealand, Canada, Germany, Austria, United Kingdom, South America, Bimini, Barbados, Egypt, Ukraine, Netherlands.
US Clients: Alaska, Hawaii, New York, California, Minnesota, Michigan, Tennesee, Texas, Alabama, Lousiana, Utah, Oregon, Montana, New York, Vermont, Massachusetts, Connecticut, Pennsylvania, Maine, Georgia, South Carolina, North Carolina, Illinois, Mississippi, Missouri, New Jersey, Virginia, Wisconsin, Rhode Island, Florida.
Local Clients have come to us from all parts of Florida: Jacksonville, Miami, Orlando, Tampa, St. Petersburg, Ft. Lauderdale, West Palm Beach, Sarasota, Venice, Naples, Pensacola, Destin, Tallahassee.
OK, I'm Ready To Be Restored!
...
The RESTORE 

Ultra-Rapid

Infusion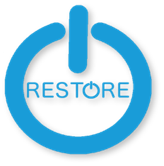 We look forward to speaking with you!
Call - 800.850.6979
Call us today or submit this request for a confidential consultation.