We understand what you're going through.
RESTORE
Infusion Therapy

®

— Life Changes Here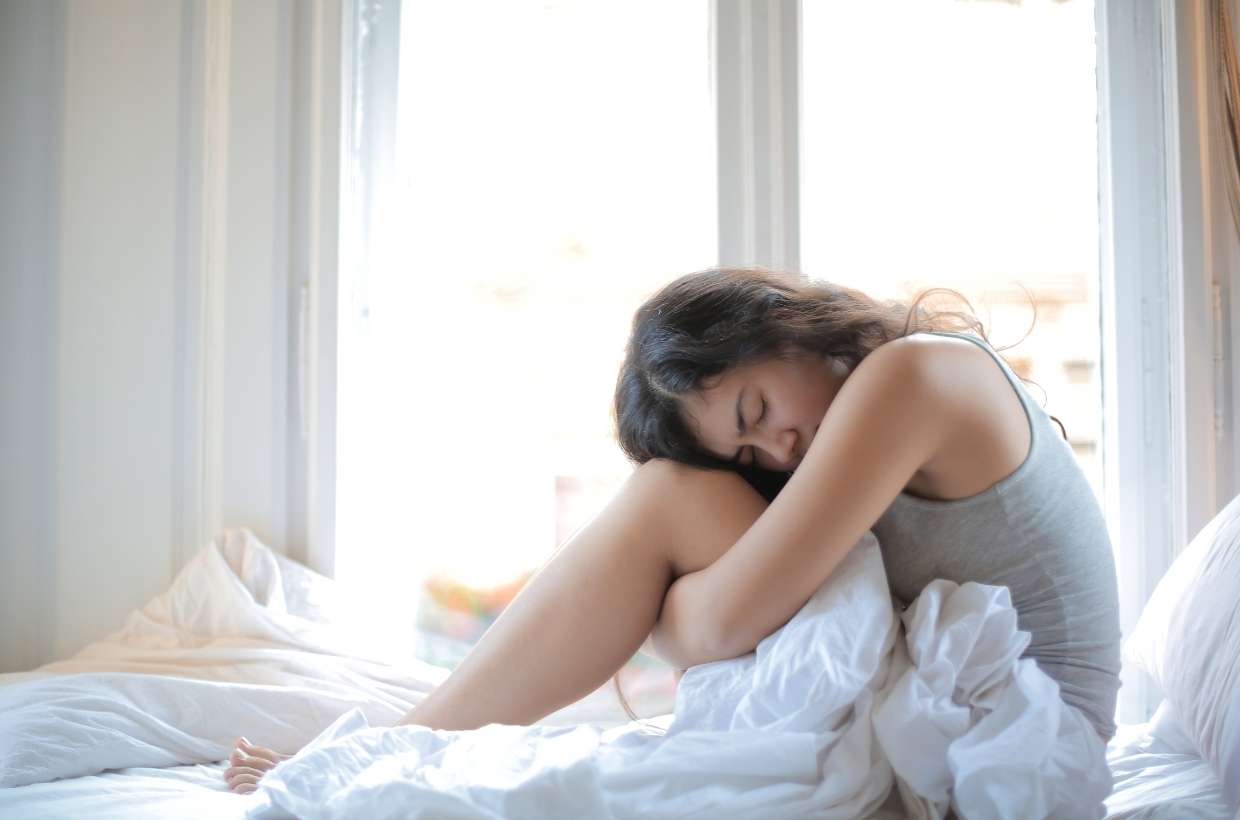 It can gradually take over your life.
We know it didn't happen all at once. It sneaks up on you gradually, without your even realizing it. It might start with just feeling exhausted all of the time. It's the sense of having no energy whatsoever; every minute feels like hours. And the exhaustion can be emotional, mental, or physical.
You notice that you are more pessimistic or irritable than you used to be. You may also have trouble remembering things or focusing. Then you begin to feel like what you're doing doesn't matter anymore, and you become disillusioned with everything.
You may start to feel hopeless or helpless about everything and want to avoid day-to-day tasks in favor of being left alone or sleeping.
That's not living life — it's only existing — and life shouldn't be like this.
Something needs to change — Fast.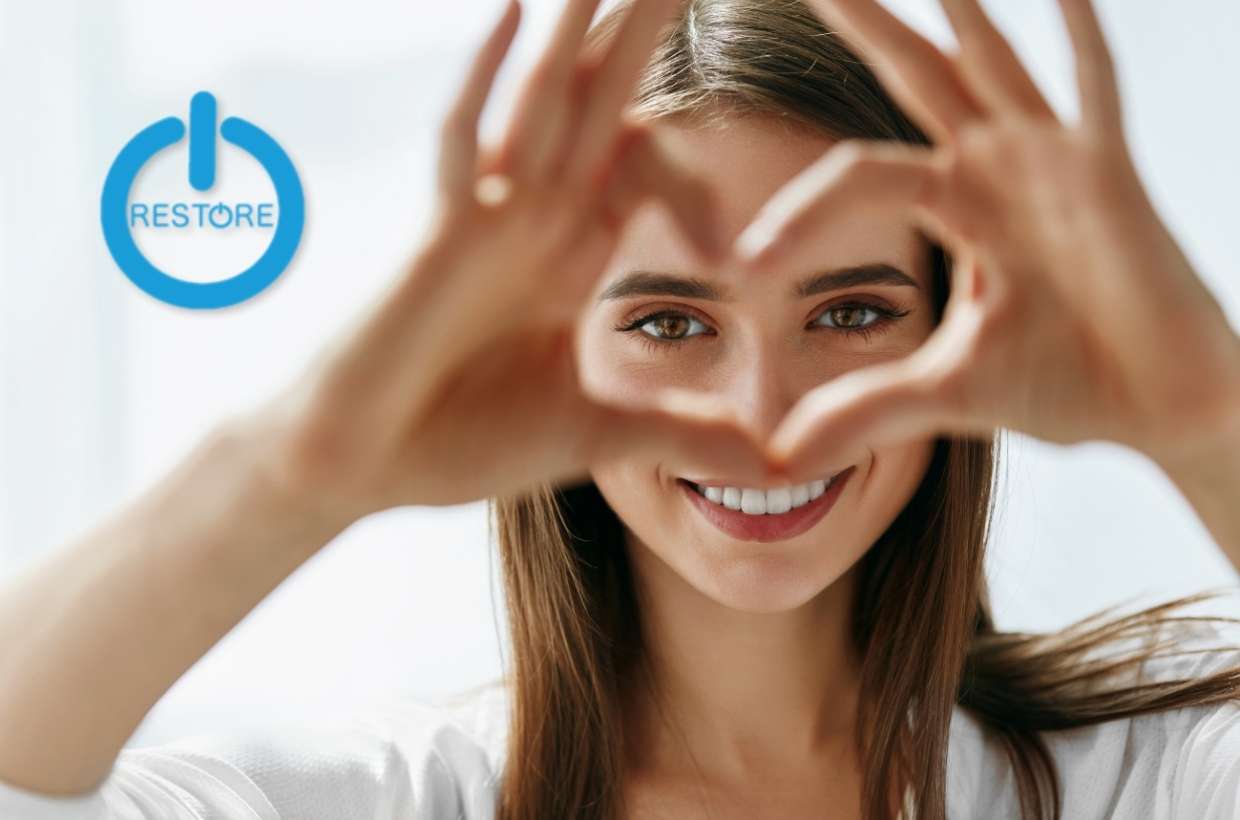 Now, you can make that change in just 90-minutes — with
RESTORE®
If you suffer from depression, anxiety, PTSD, or chronic pain and have not had relief with prescription medication, therapy, TMS, Spravato, or other traditional treatment modalities, then the RESTORE Ultra-Rapid Infusion therapy program may be an option for you.
People from all over the world have traveled to us because of our reputation in the use of ketamine therapy and our cutting-edge Precision Medicine approach. With the RESTORE, improvement can start within just hours, and you only need three infusion session over just three days to feel better - fast.  Better yet, RESTORE is even more effective and longer lasting than other ketamine-based therapies due to our unique approach to individualized treatment.
The RESTORE Ultra-Rapid Infusion® program is the culmination of years of dedication and hard work to improve the effectiveness of ketamine therapy. RESTORE is so effective that many of our clients who didn't respond to any other treatments in the past, including talk therapy, antidepressants, rTMS/ECT, Esketamine (Spravato), psilocybin (Magic Mushrooms), or regular ketamine infusions, may still experience dramatic improvements following the RESTORE Infusion.
We are dedicated to our work, and we focus on only one thing: ketamine-based therapy. We are committed to each person we meet to use all of our knowledge and experience in providing ketamine-based therapy for the relief of their illness. We know that it takes dedication and hard work to get the best possible results for each patient, and we are up for the challenge.  Please read on to learn more about ketamine therapy and our unique RESTORE Infusion Program.

Life Changes Here — Make the change today with RESTORE 
---

RESTORE  Infusion Therapy

®

unlocks the full healing potential of ketamine.
Faster Acting, More Effective, and Longer-Lasting than ketamine infusions
RESTORE is the next-generation, ultra-rapid intravenous (IV) ketamine-based infusion using Precision Medicine and Target-Controlled Infusions that can be completed in just 3 days with 3 infusion sessions and provides our clients with greater relief and 4X times faster improvement than typical ketamine therapy.  And better yet, the improvements that they experience after a RESTORE infusion® can last up to 6X times longer than regular ketamine infusions (1).

RESTORE's life-changing effects begin to show within minutes, "restoring" your neurochemical balance and "rebooting" critical neural connections that allow you to experience dramatic improvements to your physical and emotional well-being. RESTORE is ultra-rapid - just three 30-minute RESTORE sessions are all it takes to begin enjoying life again. Even better, the improvement can last far longer than regular ketamine.
---
The
RESTORE

infusion program is unlike any other ketamine infusion available.

The problem with standard ketamine infusion therapy is that it often overlooks how each person may react differently to medication and uses an outdated "one-size-fits-all" approach. This approach uses a simple weight-based dosing regimen and an arbitrary 40-minute infusion protocol which some people - especially those who are taking certain medications, have certain other medical conditions, or have accelerated or slow metabolism - do not respond well to.
RESTORE

Is Very Different From Standard Ketamine Infusions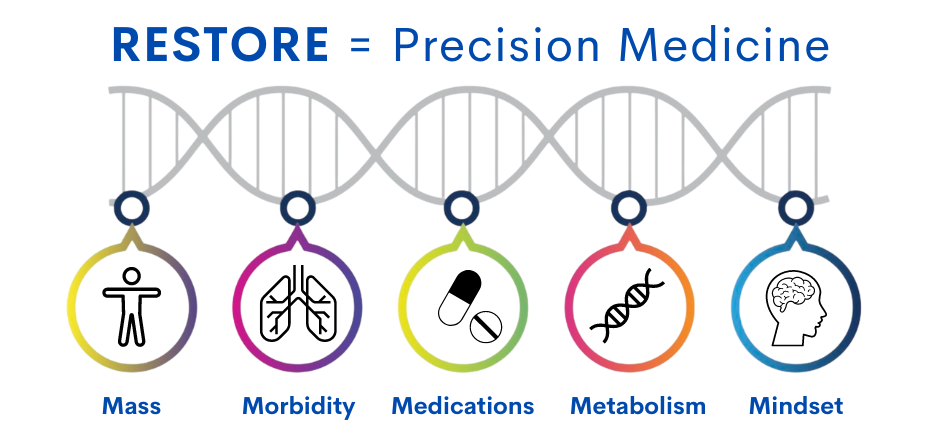 RESTORE

is the Next-Generation of Ketamine Infusion

RESTORE is the next generation of improved ketamine therapy based on our unique Precision Medicine and Target-Controlled Infusion approach to individualized ketamine therapy.  It combines a meticulous patient selection process,  pre-infusion Metabolic Evaluation, and Optimization Program with Synergistic Supplementation to unlock the full potential of ketamine.  Although it is much more sophisticated and comprehensive than conventional ketamine infusion therapy, the results - at least in our opinion - are well worth it.
How Much Better Does That Make
RESTORE

?
---
KETAMINE NEWS

: Our Recent Scientific Presentations: Precision Medicine and Target-Controlled Infusion Increase the Effectiveness of Ketamine Therapy
RESTORE: A New Methodological Approach to Improve the "Real-World" Effectiveness of Ketamine Infusion Therapy for Treatment-Resistant Depression.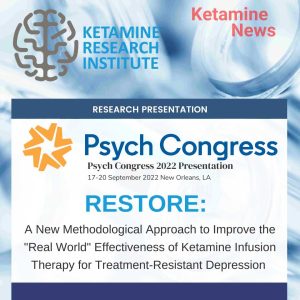 Our 5-Year Outcome Study Presented in New Orleans, LA and Orlando, FL
We are pleased to have presented the outstanding effectiveness rate of RESTORE ( 88.4% vs.18.3-45.5% with standard ketamine infusions) and significantly longer-lasting treatment improvements following  the RESTORE program of 245 days vs. 26 days with the standard ketamine infusions (Extending up to 1-3 years) comparison study at the recent 2022 Psych Congress Annual Meeting in New Orleans and the International Conference on Neurology and Brain Disorders.
These remarkable findings support the fact that RESORE is 2-4 times more effective and up to 9 times longer lasting than the standard ketamine infusion used in community settings.  In addition, more patients complete the initial series of infusions (which is 4 times faster), experience fewer side-effects and continue with maintenance therapy than do those treated with the standard ketamine infusion. 

---
So, It's essential to become informed about Ketamine Therapy: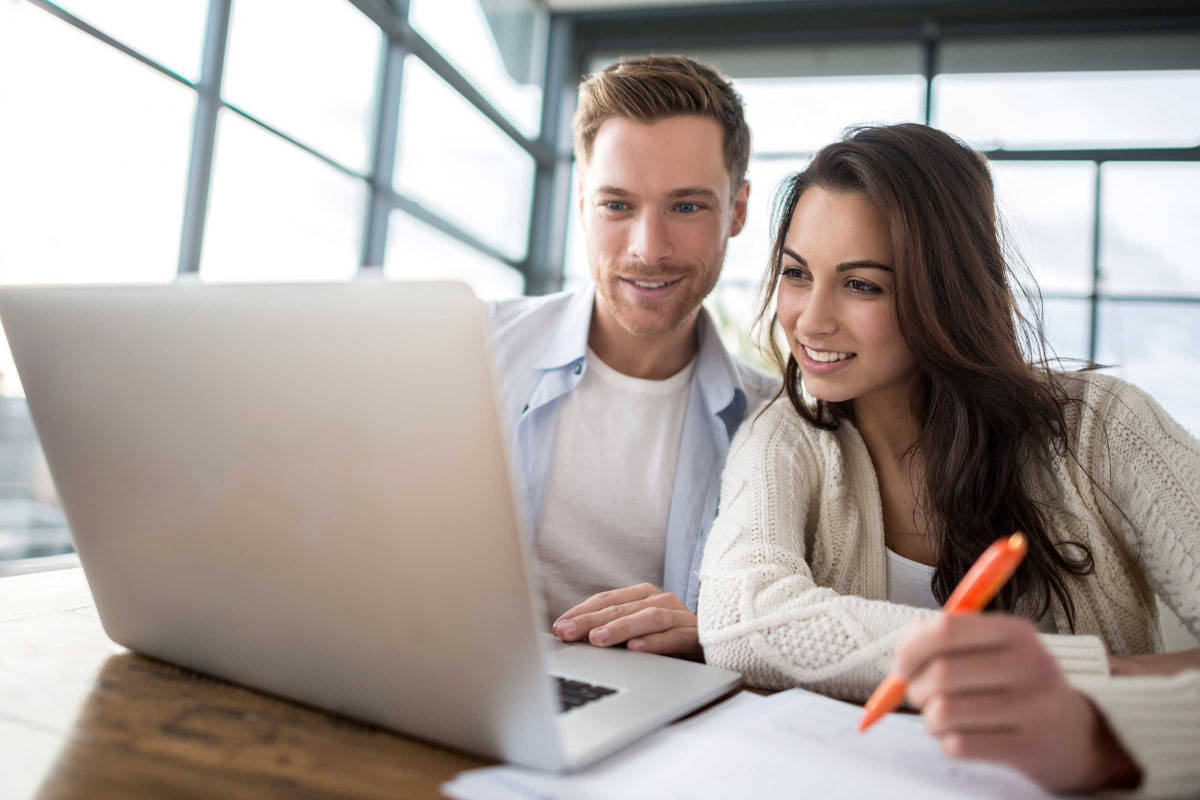 This may take a little time, but it is time well spent!
Although we likely have the longest home page on the internet, we believe that you need to know as much about ketamine infusion therapy as possible to determine if it is appropriate for you. Despite its reputation as a "miracle drug," ketamine isn't for everyone, and it's essential to understand both the benefits and drawbacks before making a decision.
Another reason why our homepage and website are so extensive is to allow you to make an informed choice regarding ketamine therapy. As you know, health insurance rarely covers ketamine infusions. As a result, not only will you be putting your own time and money into this therapy, but also your well-being in the hands of the person administering ketamine.
The bottom line is: be sure to do your homework before beginning any ketamine therapy and only entrust your care to a certified professional the adequate training and clinical experience in administering ketamine infusion therapy for the treatment of mood disorders and chronic pain as recommended by the American Psychiatric Association and the American Society of Anesthesiology.
For more information about what didactic and supervised clinical training is necessary to administer ketamine— safely, expertly, and effectively, please see the Ketamine Research Institute — Training Program for Clinicians page. To find a Certified Ketamine Clinician, please consult our KRI Certified Ketamine Clinicians page.
---
So, why should you consider choosing
RESTORE

instead of a regular ketamine infusion?

First, let's look at the ketamine infusion in more detail:

Ketamine infusions are effective — but they have some disadvantages:
Respected physicians and research scientists worldwide agree that ketamine therapy is a major breakthrough in treating mood disorders and related neurological conditions effectively.  Thousands of research studies have shown that ketamine infusions can be rapidly effective and life-changing therapy for people suffering from severe depression, anxiety, and post-traumatic stress disorder (PTSD)*. As remarkable as it is, it also has some limitations and disadvantages that you need to know before beginning ketamine therapy.
"Ketamine infusions don't always work as well as you might believe"
Although numerous research studies conducted over the past 20 years have shown that ketamine infusions can be effective for 70% - 75% of "research subjects" who have not responded to any other treatments or antidepressant medications — it is important to understand that "research subjects" are not the same as "real-world" people — and it may surprise you to learn that "real people" often do not respond to ketamine infusion nearly as well as those in research studies.
"Research subjects are not the same as real-world people"
Clinical research studies are conducted in carefully controlled conditions, with hand-selected "otherwise healthy" patients who are not taking other medications that can interfere with ketamine.  More than that, research subjects have been carefully screened to ensure they don't have any medical, metabolic, hormonal, or other issues that may reduce ketamine's effectiveness.
In addition, research centers are utilizing well standardized and personally monitored infusion protocols administered by highly trained research staff — very few community ketamine clinics can match these very high standards. Because of that, your chances of seeing improvement from ketamine in the "real-world" situation of a local ketamine clinic may be significantly different — and much lower (2), (2a).
"How many people genuinely get better at a ketamine clinic?"
Although everyone cites that up to 70% of people can improve following ketamine therapy, recent studies have shown that ketamine may not be nearly as effective when given in a community ketamine clinic setting. Some believe a more realistic number would be only 40-50% of people respond to regular ketamine infusions when it is given in an outpatient ketamine clinic or center.
According to one recent report,  just 45.5% of patients with treatment-resistant depression responded favorably after six infusion sessions in a prestigious community hospital setting (3).  The results can be so variable that in a study published in 2020, conducted at the world-renowned Massachusetts General Hospital/Harvard University Department of Psychiatry in Boston, only 15 of 82 (18.3%) of their patients improved after enrolling to have six "standard" ketamine infusions! (4)
"Why such a low response rate in a clinic setting — it should work just as well?"
There are many possible reasons for the lower response rate you may experience in a local ketamine clinic, here are just a few of them. To begin, ketamine therapy is very different from other medical treatments and requires careful attention and precision to be the most effective. In some cases, the lower response rate may be due to a lack of the necessary formal education and supervised clinical training, as recommended by professional organizations, in administering ketamine specifically for mood disorders.
Another possibility for the low success rate is that they are not adhering to strict patient selection criteria and treatment standards. More importantly, many who are providing ketamine therapy may not have sufficient knowledge and experience to appropriately adjust ketamine dosing based on your specific medications, metabolism, or genetic profile.
Ketamine therapy is unlike any other medical treatment, and it requires a different approach to be most effective. Unfortunately, most centers and clinics providing ketamine infusion therapy still use an outdated infusion method and a "one-size-fits-all" approach.  Others may see too many patients each day and have adopted an "assembly-line" treatment protocol that does not work well for everyone.
"Ketamine infusions are inconvenient, time-consuming and expensive over time"
Beyond these limitations, there are still some additional disadvantages to regular ketamine therapy.  For example, you will need a lot of infusions before you may see any benefit. Traditional ketamine therapy usually requires 6 separate infusion sessions that take two weeks to complete, and you may not even know if it's working until around the third session.
As a result, determining whether it is effective for you may take some time. Many people find it difficult to schedule so many infusions or find a companion to drive them back and forth to each infusion session. Even if the six infusions are successful, you may only feel better for about another month or so before the ketamine wears off, and you'll need to return for another infusion. Monthly booster infusions can be challenging for many people because you'll need someone to drive you home from each treatment session. Not only that, but monthly infusions become very expensive over time.
"Many people feel that ketamine infusions are almost like taking pills every day." 
Some people think of regular ketamine as only a temporary "band-aid" solution for their problems.  Unfortunately, many who have experienced significant improvement from ketamine therapy stop using it because they find it too inconvenient, time-consuming, and expensive to continue. They feel like they are exchanging the medications they were taking every day for monthly ketamine infusions.
---
Is that the best ketamine infusion therapy has to offer?
No, it's not... It was not good enough for us,
"We knew that ketamine infusion therapy can be very effective, but it could be even better! We wanted to develop a ketamine-based infusion treatment to help more people, no matter how complex their problems. And it had to be more rapidly acting, effective, and produce longer-lasting improvement."
---
So, we made it better!
RESTORE

— The Next Generation of Ketamine Therapy

The RESTORE Infusion® is the culmination of over 35 years of my clinical research and experience with ketamine. I've personally administered thousands of ketamine-based infusions to patients from all around the world who were seeking assistance for a variety of complex and perplexing medical problems. RESTORE Infusion Therapy® is the new and advanced ketamine infusion program that unlocks the full potential of ketamine therapy.
RESTORE's life-changing effects begin to show within minutes, "restoring" your neurochemical balance and "rebooting" critical neural connections that allow you to RESTORE your physical and emotional well-being.  RESTORE can be significantly faster-acting and more effective than regular ketamine infusions. The improvements our client's experience can last up to six times longer than they do with other ketamine infusions.
---
How Does

RESTORE

Help Me?
—  RESTORE is faster acting, more effective, longer-lasting, and more convenient than ketamine.
RESTORE is a cutting-edge, innovative ketamine-based therapy program that can lead to faster relief and much longer improvement in — up to 85% (1) of our clients with depression and 75% with neuropathic pain syndromes — after only 90 minutes (three — 30-minute sessions) of infusion therapy. Clients come to us from all across the United States and worldwide to benefit from the exceptional advantages and long-lasting results of the RESTORE program.
"

RESTORE

works when other treatments haven't - even, other ketamine treatments"
RESTORE is so effective that even if you haven't responded to any other therapy, including traditional medicines, ECT/rTMS, Esketamine (Spravato), standard ketamine infusions, or psilocybin (Magic Mushrooms) — RESTORE can help you experience rapid relief and feel better in just 3 days or less.
It works so fast that often following the very first session, many of our patients begin to feel brighter, happier, and more relaxed. They can also enjoy feeling renewed, refreshed, and restored for months or years longer than any other regular ketamine infusion.
Our clients have described this remarkable new treatment as
"The 90-Minute

RESTORE

Transformation."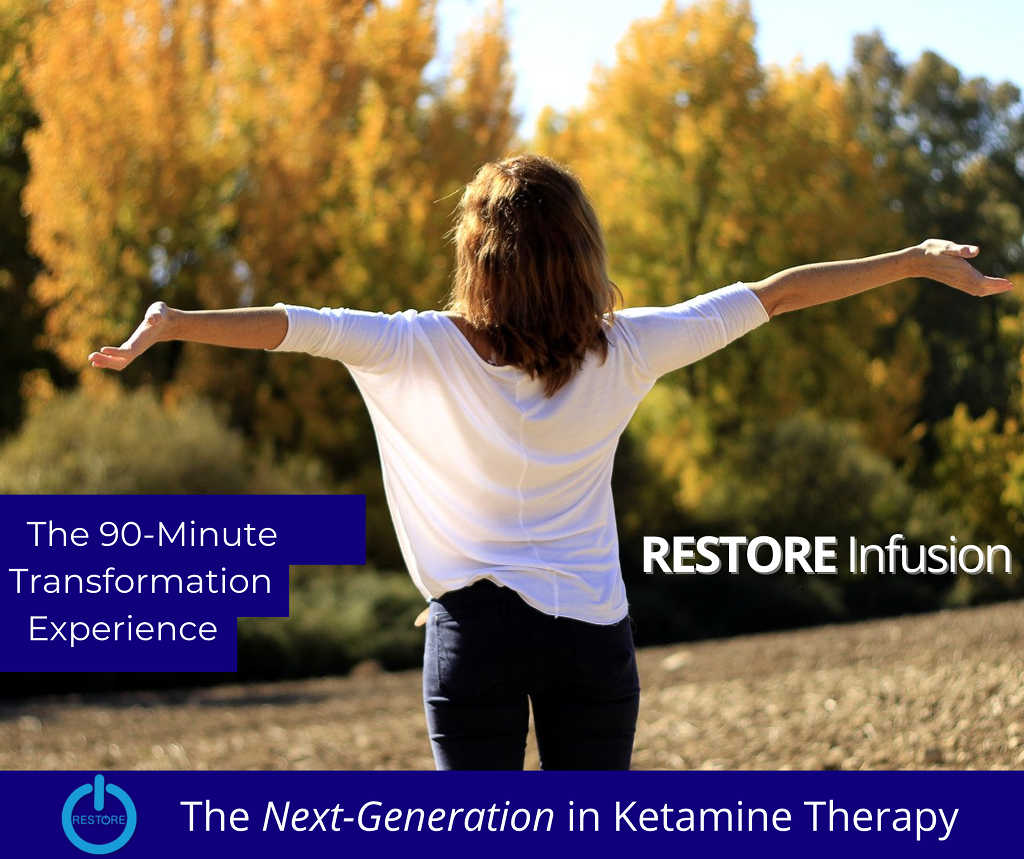 ---
To be good at anything takes focus and commitment.
We are dedicated to our work and focused on just one thing: ketamine-based therapy.
We don't treat patients... we help people, one person at a time. Our commitment to each person we meet is to use our knowledge, expertise, and experience to provide the most advanced and effective ketamine-based treatment to relieve their illness. It takes time and effort, but we are committed to helping those with complicated and treatment-resistant disorders that have been given up on by other health care providers.
Although ketamine therapy has been reported to be beneficial in a number of various conditions, our primary area of focus is centered on those conditions with adequate scientific data to support its use. Our treatment programs concentrate on two areas; specific Mood Disorders, including Depression (including Bipolar Disorder), and the symptom/stress complex related condition of "Burnout Syndrome" and Chronic Neuropathic Pain Syndromes, including Fibromyalgia, Neuropathy, and Complex Regional Pain Syndrome (CRPS).
We are also aggressively exploring the role of ketamine-based therapy in other psychiatric and neurologically related conditions. Our clinical research includes Parkinson's Disease, MS, ALS, Alzheimer's Disease, and several post-infectious syndromes, including CFIDS, ME, PINS, and Long COVID19). This research will continue to expand the number of conditions ketamine may be able to  treat effectively.
We have found that to be experts in the field; we need to narrow our concentration exclusively to ketamine-based therapy.  Therefore we do not employ or suggest concurrent ancillary treatments such as rTMS, NAD+ therapy, LDN, or various vitamin infusions that may interfere with the metabolic processing and effectiveness of ketamine.
---
We take our work very seriously, because it is serious: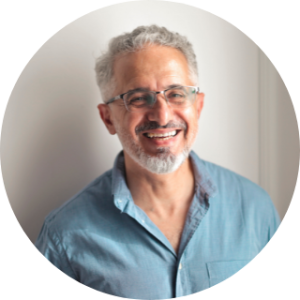 (edited with permission due to the nature of the original content)
"Dr. Grass saved my life.
At 55, I lost my career, my friends, my wife divorced me, and 4 children stopped talking to me for years. I had 30 years of sobriety and relapsed back into drugs and alcohol. For the next five years, I was diagnosed with clinical depression and had been hospitalized 17 times. I saw 5 shrinks and was prescribed 26 different medications and 19 electric shock treatments.
Nothing helped pull me out of this depression. I cried for days at a time. Laid on the bathroom floor at times in the fetal position, sobbing. Didn't shave or shower.  Doctors said shock therapy was not working. I was headed to be institutionalized. Nothing helped. I wanted to die.
My sister-in-law found Dr. Grass doing research to help me somehow; I reluctantly went to the Ketamine Institute. But if someone said to push a peanut down Hollywood Boulevard with my nose to feel better, I would of!  As I began the treatments, the suicidal thoughts subsided. And the paralyzing anxiety began to lift and I came back to life. Eventually got a job and was freed from the anxiety and depression. 
Whoever is out there reading this, it is a miracle treatment program. There is hope! You can have your life back. I've tried other Ketamine treatments In Cleveland. Dr. Grass is light years ahead of World-class hospitals. Without sounding like a salesman, I'm going to stop now.  
Please excuse my grammar and punctuation; Read the message, not the writing. I love life again. It's been 3.5 years since the first treatment. There is hope. Don't give up.
Thank you for reading this."
DM - Cleveland Ohio
---
We are all in this together, and we understand what it's like...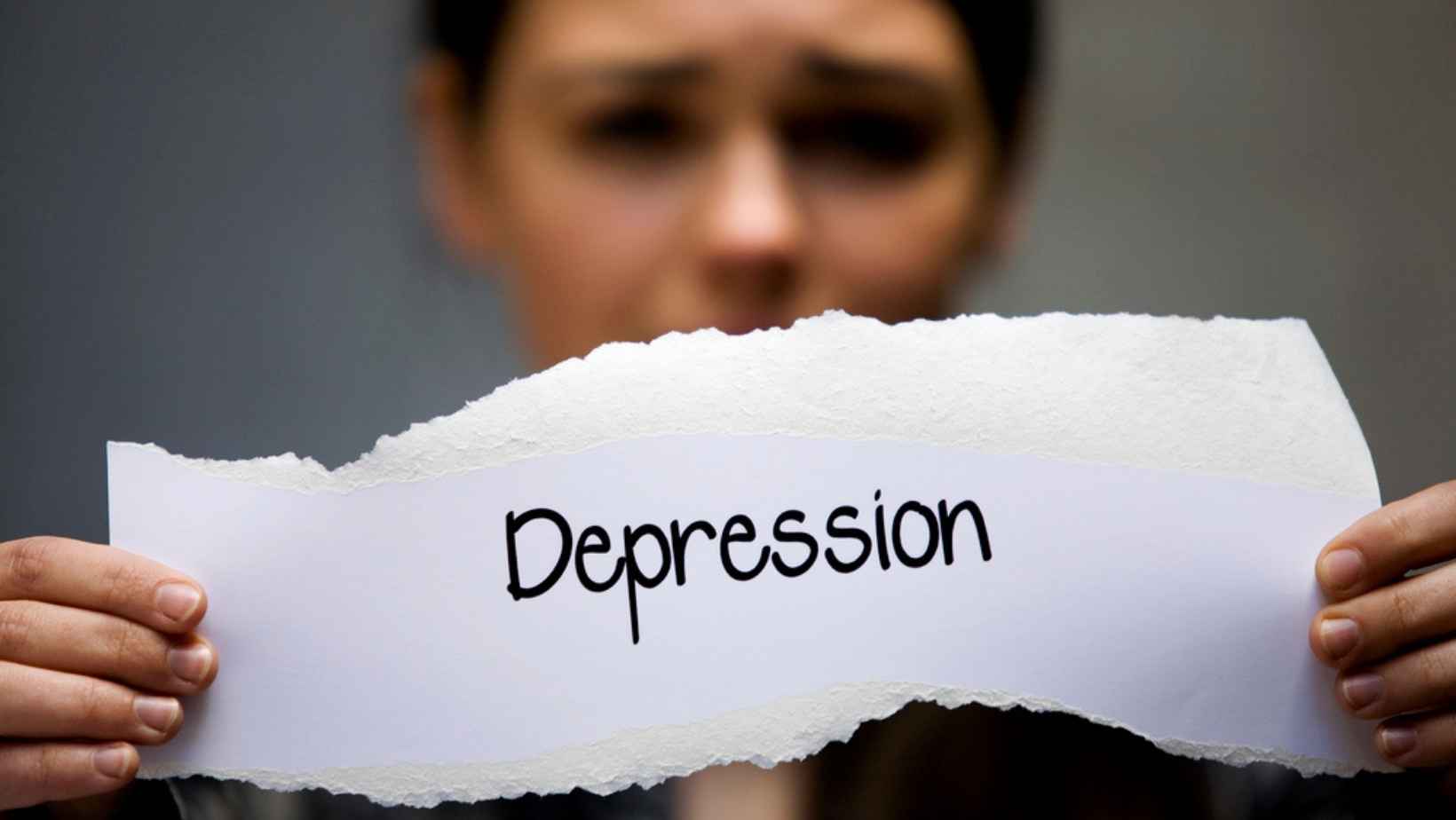 Don't give up...
One of the most insidious aspects that we see on a daily basis is the stigma that surrounds mood disorders. Despite the statistics that show how common depression, anxiety and PTSD are, our culture still often adopts a "toughen up and go it alone" approach, leading many to isolate themselves and be fearful of speaking up about their condition, much less seek help. Everyone at the RESTORE Center has also, in one way or another, dealt with these issues… and we know what it is like.
Traditional psychotherapy, prescription medications, and conventional treatments do help many people stabilize their lives, but sometimes these routes are not enough to fully deal with the pain, trauma, and stress that lay at the core of the issues.  Sometimes leading people to simply numb their symptoms without seeking true healing.
The single most important thing that anyone suffering from depression, anxiety, PTSD or addiction can do is to speak up about it to their loved ones and seek help. We believe that shame and stigma surrounding these issues should be forever discarded, as these conditions are an integral part of the human condition, and everyone faces stress, challenges, and addictive habits in their own way.
Don't be afraid to tell people that you love that you're not feeling okay, that something seems to be different. From the moment you start announcing you're in a bad place, you are on the pathway to healing.
Our commitment to you:
"While we cannot promise success in every single case, we can promise and guarantee that we will make every effort and take every step necessary to
ensure that you have the best possible chances of recovery with


RESTORE®

Infusion Therapy"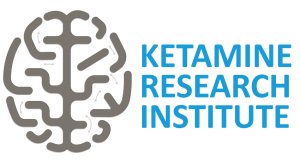 ---
Is RESTORE® the right choice for you?

The Ketamine infusion has been

—

Transformed.
It has taken us many years and thousands of hours of experience with patients during infusions, studying the effects of ketamine in a wide range of challenging and complex "treatment-resistant" illnesses to understand what was needed — and find a way to improve the ketamine infusion.
After devoting three decades to the clinical use, research, and continual exploration of ketamine therapy — we found that way.

---
RESTORE

Infusion Therapy
®

changes everything!

RESTORE is effective in up to 85% of our clients with depression, and they find that it works much faster, lasts longer, and costs less than any other ketamine therapy. The program only requires three 30-minute RESTORE infusions® over just 3 days — compared to 2 weeks and 6 infusions with regular ketamine — and it can last months to years longer than any other ketamine infusion.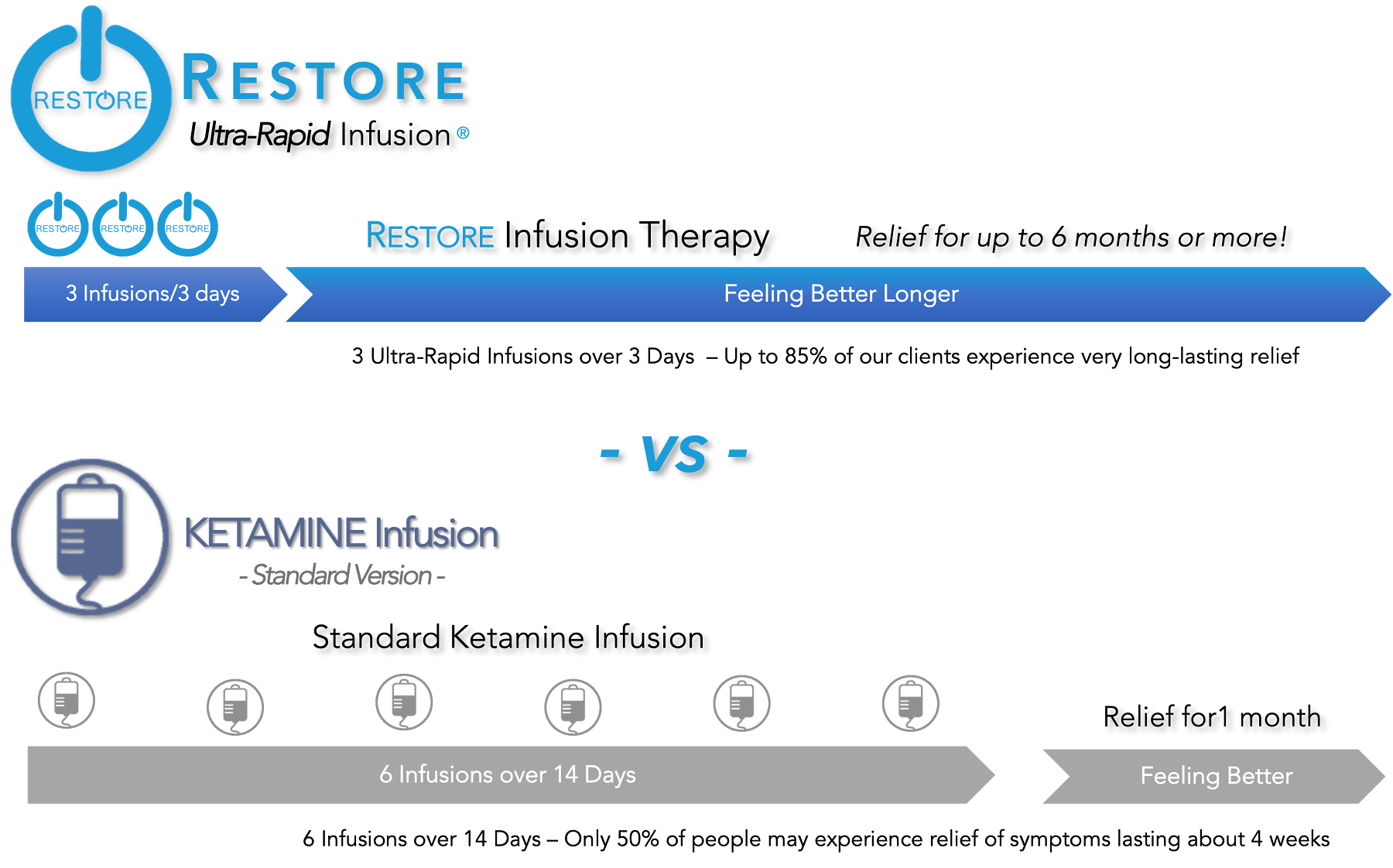 — 
How did we make 
RESTORE 
so effective?
Our specialized approach to ketamine therapy differs from other ketamine centers in that we use a more sophisticated "Precision Medicine" and "Target-Controlled Infusion" approach to our RESTORE infusions. We customize our unique treatments to each person and spend a great deal of time carefully considering essential elements of your infusion therapy that other practitioners are either unaware of, appreciate, or don't utilize.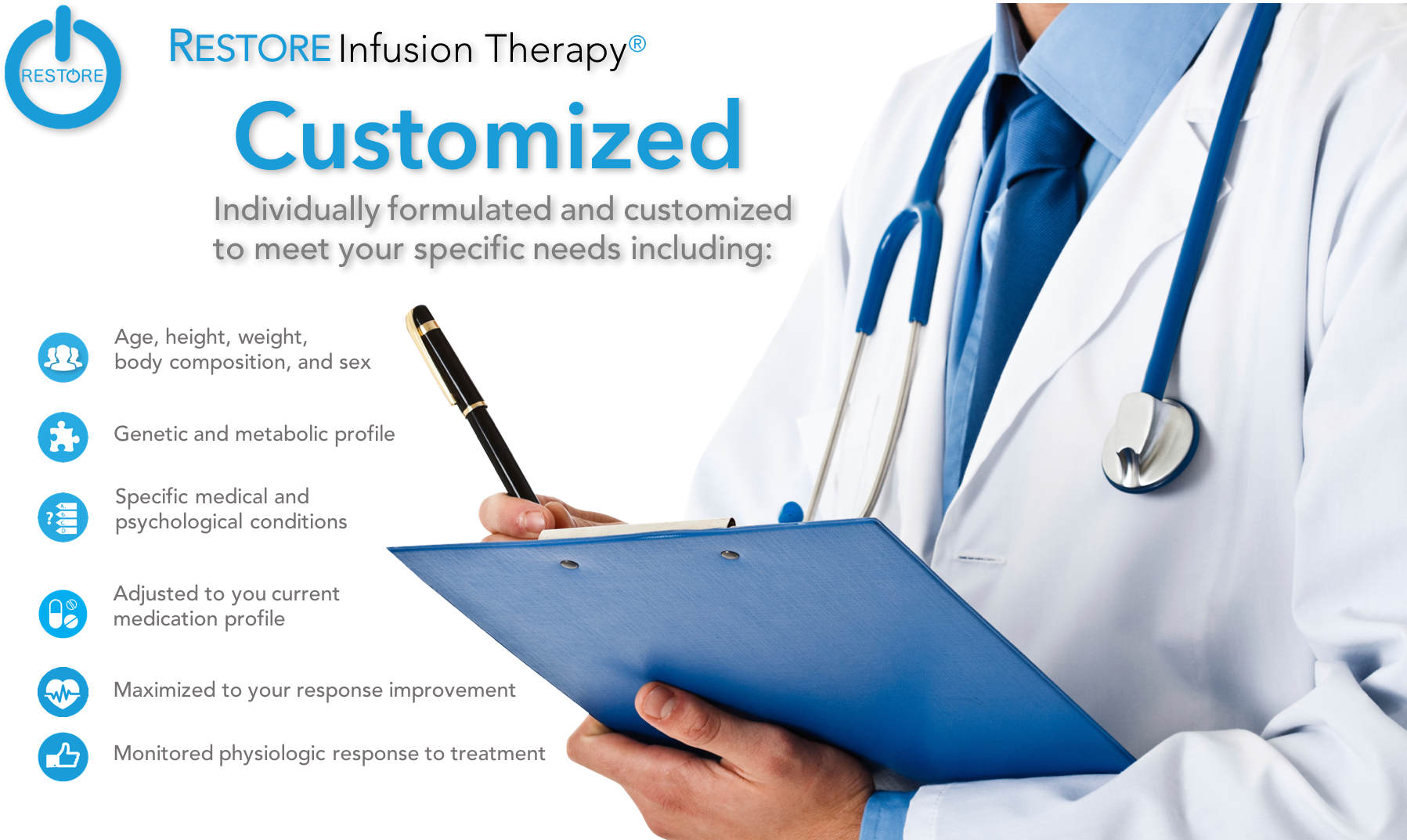 — Our keys to rapid, more effective, and long-lasting results:

Our Clinical Experience, Metabolic Optimization Program, and our Advanced Infusion Protocol.
"One-size-does-not-fit-all" is essential to understand when it comes to ketamine therapy. We believe that our Precision Medicine and Target-Controlled Infusion approach to each person we see is the future treatment standard in ketamine therapy.  After years of ketamine experience and thousands of hours of infusions, sitting side-by-side with each person,  we have seen what works and what needs to be improved to obtain the best results.
Our RESTORE infusions, the RESTORE Essential for mood disorders and the RESTORE Advanced for chronic neuropathic pain, are precisely optimized for your unique circumstance. It all begins by carefully determining who is the best candidate for RESTORE — not everyone is, and it is essential to match the right person to the proper treatment.
We then conduct a detailed pre-infusion Metabolic Evaluation and Optimization Program and utilize our Target-Controlled Advanced Infusion Protocol combined with Synergistic agents to tailor our treatment to your precise needs, maximizing your response to each RESTORE session. You can see the difference between the RESTORE Infusion® program and how most regular ketamine infusions are performed below:
— 

RESTORE

  is The Next-Generation in Ketamine Therapy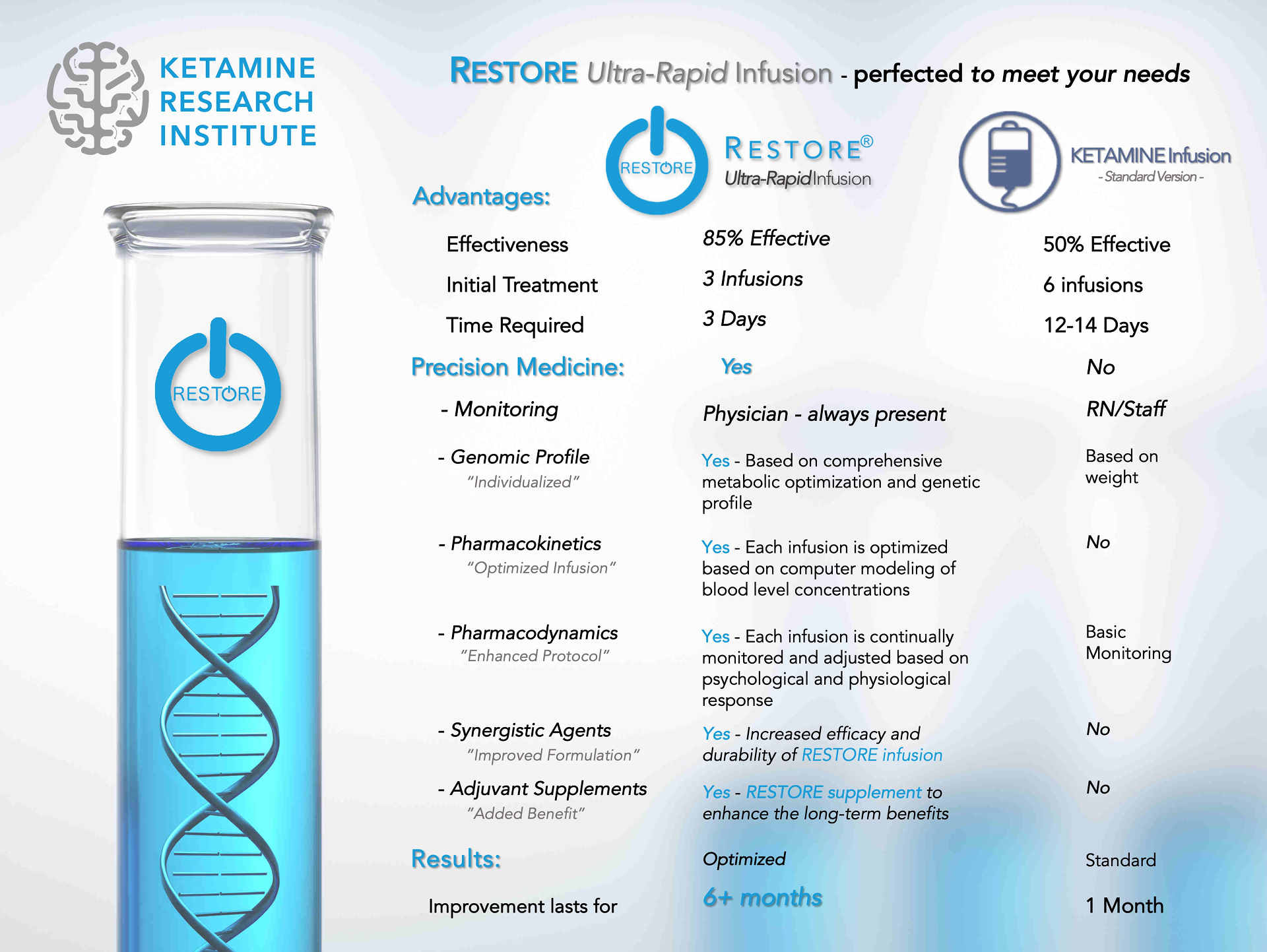 — Our experience with

RESTORE

ketamine therapy is unmatched.
And, unlike any other program — we only see one person at a time — so you receive our complete attention.  We have spent many years perfecting ketamine therapy and have spent thousands of hours sitting beside each person throughout their infusion experience, learning everything we can about ketamine.
This approach has given us more direct "hands-on" clinical experience and knowledge about ketamine infusion therapy than anyone else in the field. And, not only have we performed thousands of infusions over the years, but we have also personally experienced what it feels like to have an infusion.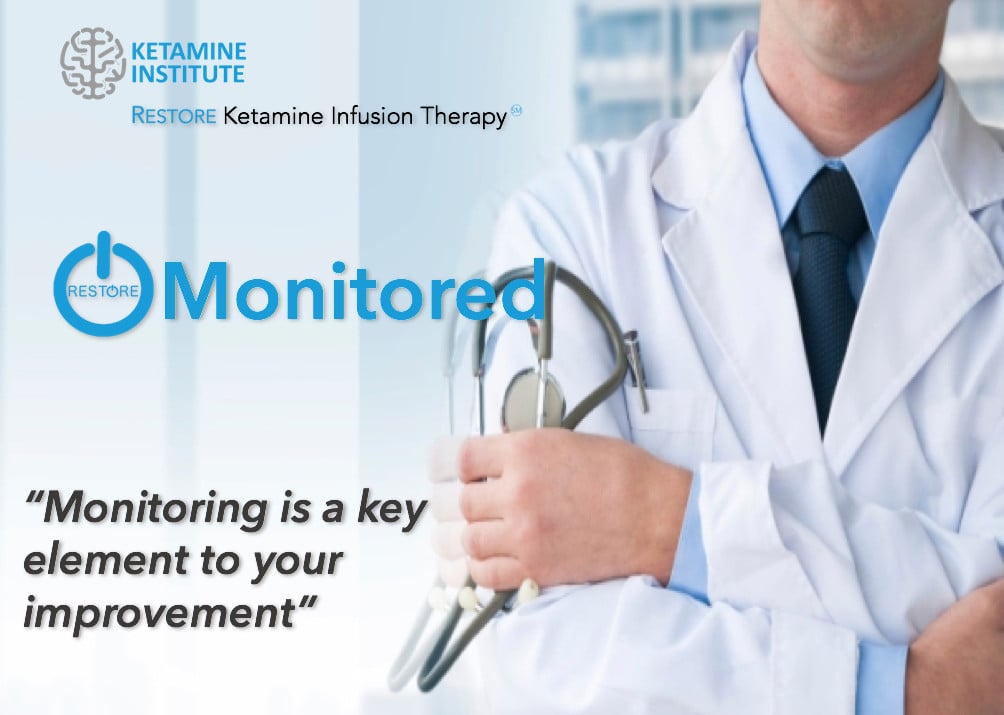 — With RESTORE, you have someone who knows what you're going through by your side.
We understand the ketamine experience better than most. And we are at your side during each session, adjusting, assisting, guiding, and monitoring you during the entire session. You are never left alone, with a friend, or with a nurse just "checking in on you" from time to time. Our level of attention to detail and your comfort is what makes the RESTORE Infusion® exceptional.
Learn how we developed the RESTORE Ultra-Rapid Infusion
RESTORE

is the new "Gold-Standard" in IV ketamine therapy.
---
The advantages of
RESTORE

for our clients are clear:

— More Effective - Up to 85% of our clients improve with RESTORE
— Ultra-fast acting - feel better almost immediately!
— Up to 6X longer-lasting - enjoy long-term relief!  
— No monthly boosters - only 1-2 enhancement sessions/year.
— Personal attention by experienced, knowledgeable staff. 
— RESTORE  is more cost-effective than ketamine infusions.
---
Recognized Worldwide — The

RESTORE

Infusion Center

Our Sarasota Medical Center Location has everything you need.
The Ketamine Research Institute — RESTORE Infusion Center is on the campus of the HCA-Florida,  Sarasota Doctors Hospital. Our location allows us to provide you with a safe, modern, integrated healthcare environment that offers a broad range of medical expertise and services immediately available. Cooperation among your physicians is an essential element when dealing with complex illnesses. We work closely with your physician and those on our campus to bring you the best possible care.
---
We may not be right next door, but sometimes it pays to travel a little further.
Although our RESTORE infusion center is located in Sarasota, Fl, clients come to us from across the country, and all around the world for the exceptional benefits of RESTORE.  They realize the value of our cutting-edge technique, expert knowledge, and the advantages of RESTORE infusions compared to regular ketamine infusions.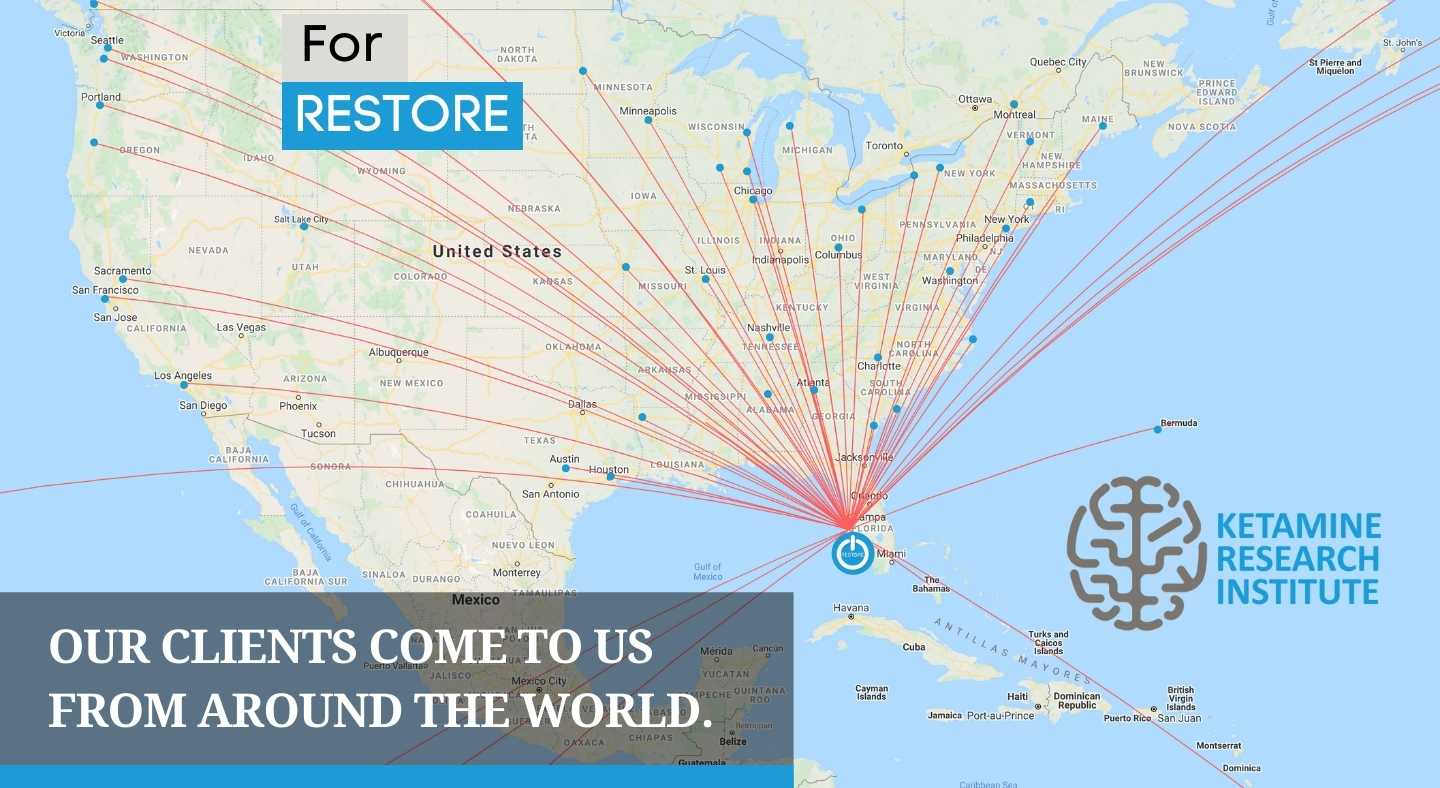 RESTORE

— Ketamine Research Institute, Sarasota, FL.
People come to us from all over the world:
International Clients from Australia, New Zealand, Canada, Germany, Austria, United Kingdom, South America, Bimini, Barbados, Egypt, Ukraine, Netherlands, and Saudi Arabia.
US Clients: Alaska, Hawaii, New York, California, Minnesota, Michigan, Tennessee, Texas, Alabama, Lousiana, Utah, Oregon, Colorado, Montana, New York, Vermont, Massachusetts, Connecticut, Washington, DC, Pennsylvania, Maine, Georgia, South Carolina, North Carolina, New Hampshire, Illinois, Mississippi, Missouri, New Jersey, Virginia, Wisconsin, Rhode Island, Florida.
Local Clients have come to us from all parts of Florida: Jacksonville, Miami, Orlando, Tampa, St. Petersburg, Ft. Lauderdale, West Palm Beach, Sarasota, Venice, Naples, Pensacola, Destin, Tallahassee.
---
Traveling from Out of State or Worldwide.
It's simple to get here from almost anywhere, with four nearby airports and a wide range of accommodation, resorts, and AirBNBs to select from. Visiting us is a quick journey from just about any place..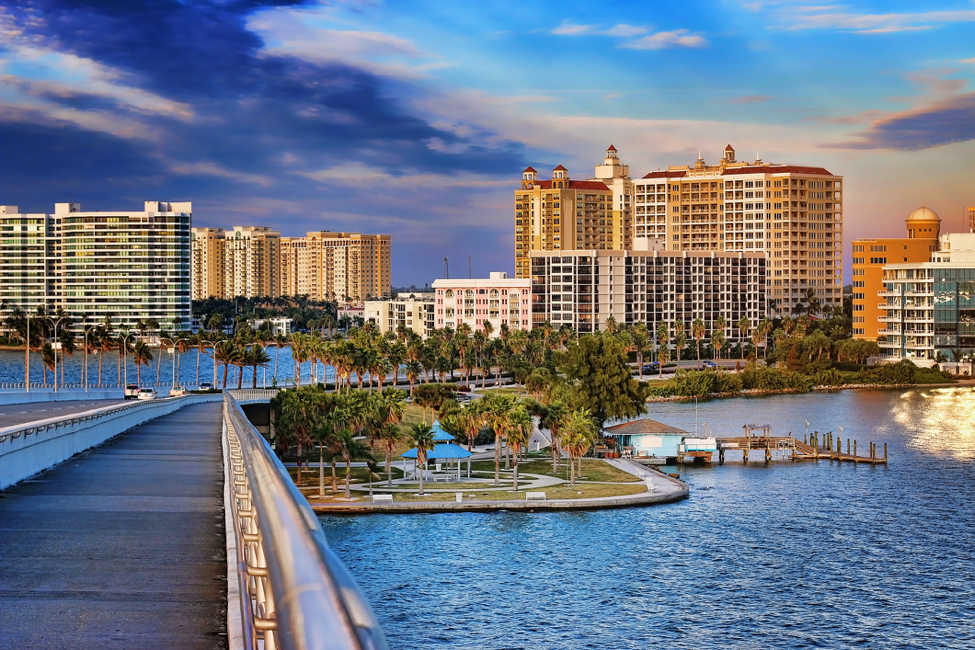 It's important to be able to relax while you RESTORE.
The setting in which the RESTORE infusion takes place is essential to your overall recovery during the process. We chose to locate the Ketamine Research Institute in a tranquil beachfront setting, with lots of charm and hospitality, away from the hustle and bustle of everyday life.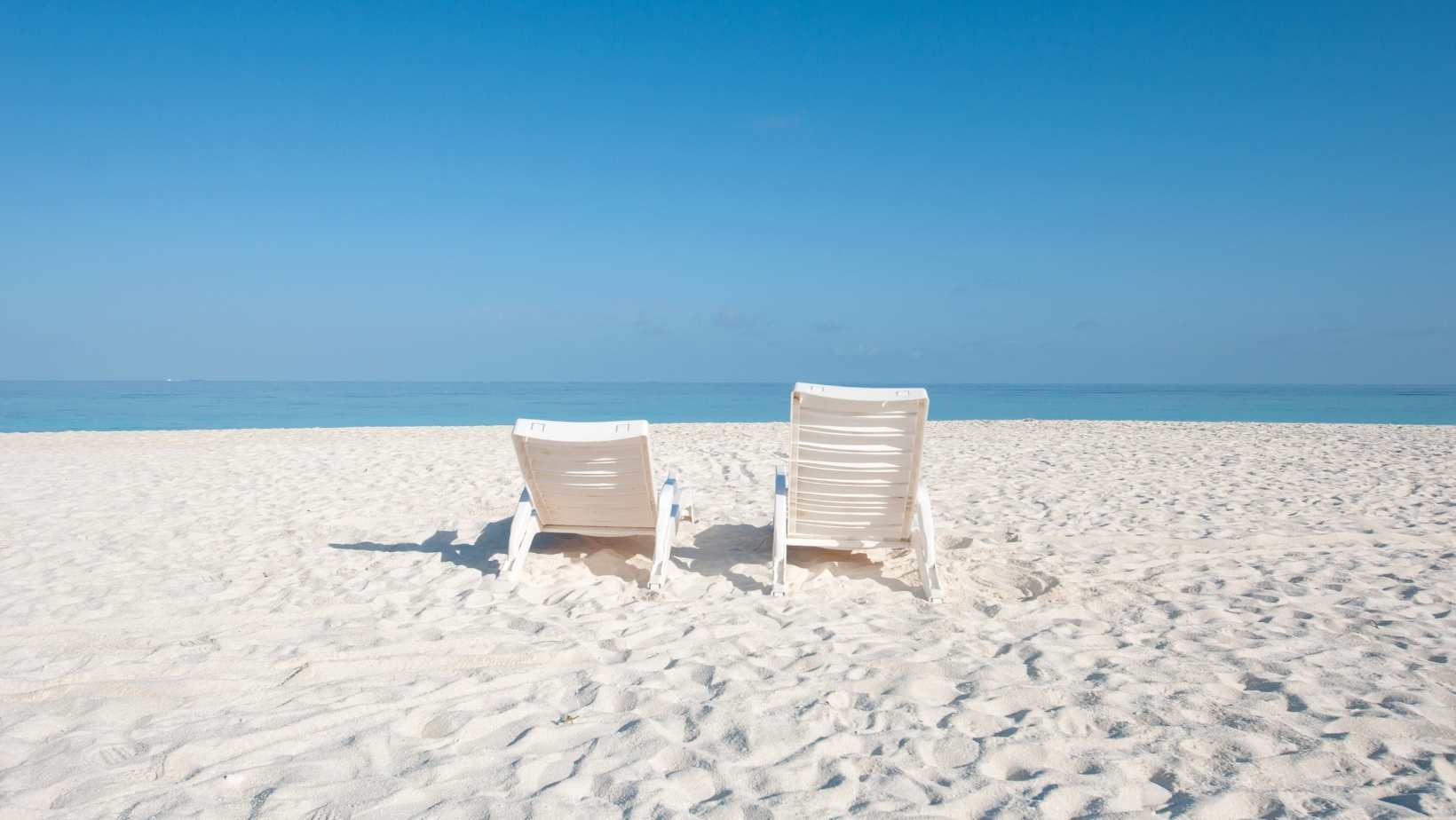 It only takes 3 days for the

RESTORE

Transformation to occur...
Even though the treatment schedule is only 3 days, it is important that after the RESTORE session, you can relax and allow the benefits of RESTORE to take place in your body. We know that the best results are achieved when our clients are away from their routine and stresses and focus solely on getting better.
But, you may want to stay a little longer to enjoy it.
---
Learn what RESTORE  can do...
---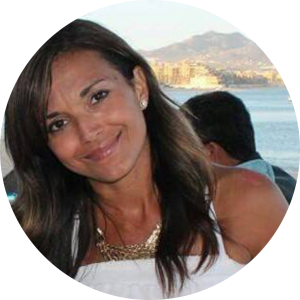 "Rock bottom and out of options is where I found myself in 2016. Suffering from 2 to 3 partial/myoclonic seizures per week, intractable migraines, and severe clinical depression had left me broken and struggling to find the will to keep going.
I went through years of the awful gauntlet of tests and prescription meds whose side effects were as horrible as my conditions and did nothing to relieve my symptoms. My quality of life, due to all my health issues, had slowly disappeared and with 4 amazing children to care for, all hope had left me.
Then one day I came across a report about Ketamine therapy on NPR radio and started researching and was quickly led to the Ketamine Institute and Restore. After having years of awful experiences with neurologists, I was absolutely blown away by their balance of professionalism and impeccable bedside manner after our initial phone call.
That first treatment gave me my life back! The entire experience is absolutely incredible. They truly focus on treating the whole patient and are there guiding every step of the way. Best decision of my life."
SK - Milwaukee, WI
See what more of our patients have to say about RESTORE
---
That Is The RESTORE® Infusion Therapy Difference

Learn how we developed the RESTORE Ultra-Rapid Infusion
Undertaking a new therapy or treatment for a severe medical condition can be a concern for you and your family. So, before you consider ketamine treatment with anyone, find an experienced and fully trained ketamine practitioner, ask many questions, and be satisfied with the answers.
We know everyone does not need the RESTORE Infusion®, and many certainly do well enough with the 6 standard infusions and monthly booster infusions. However, not all ketamine centers or practitioners are the same, and you must choose wisely.
Here are a few things to consider before deciding on ketamine therapy
   —

There are some concerns about ketamine clinics and ketamine infusions.
The main problem that most ketamine clinics face is that they continue to employ the old-fashioned "one-size-fits-all" method, which has been in use for almost 25 years. It was not created or optimized to treat mood issues, and as a result, it is not as effective as it could be. More than that, some ketamine providers may not have had the didactic and supervised clinical training recommended by the American Psychiatric Association and American Society of Anesthesiology or the clinic may not follow the strict patient selection criteria and treatment regimens that research centers do, so your results may vary — significantly.
In the best-case scenario — a clinical research setting — ketamine is effective for 7 out of 10 people, but in a typical ketamine clinic setting, only 4-5 out of 10 people may respond well.  If nothing else has helped you in the past, then perhaps a "50/50" chance of improvement is reasonable to consider.
It is also important to remember that most standard ketamine infusion programs will require at least 2 weeks of your time to complete the initial treatment phase, and — if it works for you — the improvement may not last very long. Then, to maintain any benefit you may experience, there are monthly booster infusions to schedule, which can become prohibitively expensive over time. Since most insurance companies do not cover ketamine therapy, many people find they cannot afford the time and cost to continue treatment and relapse.
   —
Who is administering your ketamine infusion?
Some ketamine practitioners and clinics will claim to have administered hundreds of infusions to their patients over time... but who has really given those infusion sessions?  Often, the clinicians who provide ketamine therapy may only "supervise" or "oversee" the treatments you receive — they do not actually "perform" the infusion themselves or follow your progress closely.
They may only meet with you briefly before your infusion, and then an assistant escorts you to a treatment area and administers your infusion. So, you may want to ask if the clinician in charge is genuinely responsible for starting the infusion and remaining by each person's side throughout the treatment, monitoring, observing, and adjusting the dose as necessary?  Or do they operate multiple infusion rooms with other medical staff monitoring infusions for several patients at once while the physician is engaged in other procedures? You may even want to ask if they know what it feels like to have a ketamine infusion — have they ever experienced one?
It's critical to understand that ketamine therapy is very "person-specific" and unlike any other medical treatment.  It needs to be closely monitored, adjusted, and tailored for the individual to achieve the best results. Those of us experienced with ketamine therapy understand that simply combining a cookbook — a "one-size-fits-all" ketamine infusion — with an "assembly-line" approach does not work well for everyone.
   — When "Big Business" gets involved in ketamine therapy, Be Cautious.
Some large entrepreneurial and biotech companies are now trying to offer what appears to be a simple and inexpensive approach to administering ketamine therapy to make it more "commercially" viable. They've started sending people home with ketamine nasal sprays or lozenges, and some even send ketamine pills through the mail and only "supervise" your treatment through an "app on your phone" or zoom meeting with a "therapist."
This practice is a cause for concern since nasal sprays, lozenges, and ketamine pills will not provide the relief people want and have a poor track record in terms of efficacy. More importantly, ketamine is a potent anesthetic, and while it is generally safe, it must be administered by qualified medical personnel in a supervised setting.  Ketamine-based therapy administered in any other way is not only ineffective but may also have dangerous side effects and serious consequences.
Many experienced practitioners in the field of ketamine-based therapy strongly feel that this questionable practice should be avoided, and we do too.
---
How do I decide which ketamine center to use?
Our Guide To Help You Choose The Best Option and Ketamine Center
Now that you know the advantages of RESTORE over regular ketamine infusions, if you still feel that traditional ketamine infusion therapy is a good option for you, then please read our guide on:
How to Choose The Best Ketamine Infusion Center — 2021-2022.
---
Find a Well Trained and Experienced Clinician for Your Ketamine Infusion.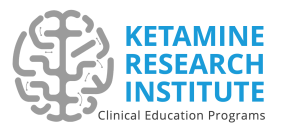 Please carefully consider the expertise and experience of the person who is performing the infusion — you may want to consult the many highly qualified clinicians that we have personally trained to perform the standard ketamine infusion in the safest, evidence-based, and most effective way possible to obtain the best results.
Current research suggests that many of the centers and clinics offering ketamine infusion therapy have incredibly high "dropout" rates, relatively poor outcomes in which only 20-50% of their patients benefit from the treatment, and seem to have an unusually high incidence of "adverse effects."  Our training program provides the knowledge, tools, and training necessary for our graduates to achieve the same "remarkable" levels of improvement (70-75% improvement following ketamine infusion treatment), high rates of completion, and few, if any, "adverse effects" as those reported by the most sophisticated, high-level research programs.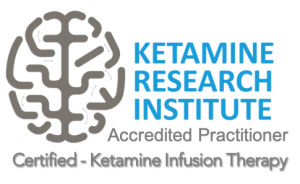 ---
A Little About Us.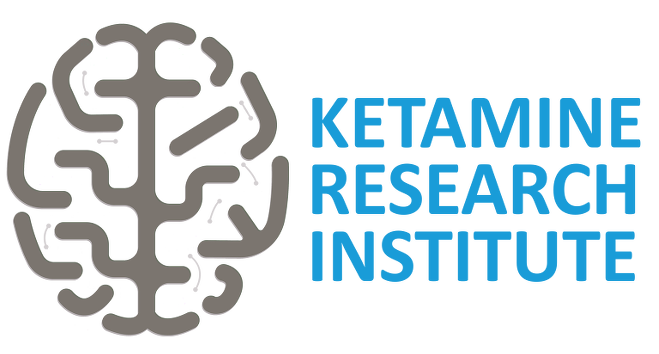 Our Founder and Medical Director
Gerald W. Grass, MD, is an internationally renowned and respected physician who served as Assistant Professor of Anesthesiology and Pain Medicine at Yale University School of Medicine, where the original ketamine infusion for depression was developed in 1994. He was also the Director of the Yale Pain Medicine Fellowship Program and served as Chief of Pain Medicine for the Connecticut Veterans Healthcare Administration.
Dr. Grass has more direct "hands-on" clinical experience performing ketamine-based infusions than anyone else in the world and has spent thousands of hours personally monitoring, assisting, and guiding patients during each infusion session himself. The knowledge, methods, and expertise gained has been invaluable in creating the RESTORE infusion.
He has broad medical training and experience in Anesthesiology, Neurosurgery, Pain Medicine, Emergency Medicine, and Alternative Medicine. His wide range of experience includes working in hospital settings, private practice, academia, research, and clinical trials, which has given him insider knowledge on ketamine applications and has led to establishing new frontiers in ketamine-based science and treatment modalities.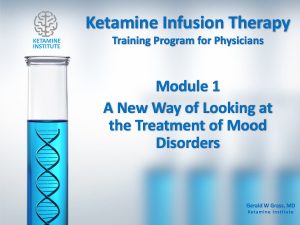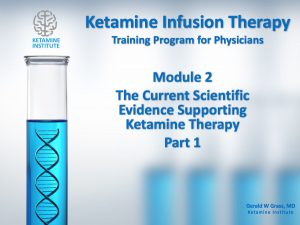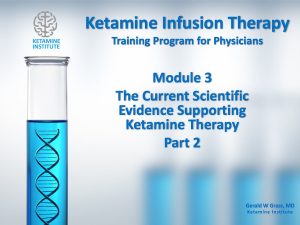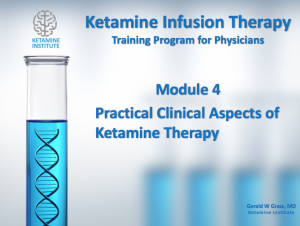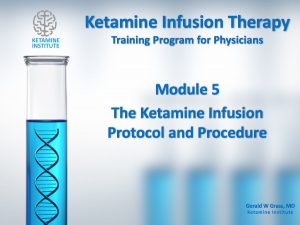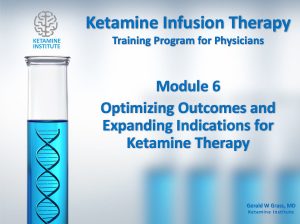 Dr. Grass has presented his ground-breaking research at regional and national conferences, meetings, and government agencies, including the Veterans Administration and the Department of Defense. Dr. Grass is sought out by prestigious hospitals, academic institutions, and other specialists for his knowledge and experience in ketamine therapy.
Since 1998, he has been administering ketamine infusion therapy to treat chronic pain, immunological disorders, mood disorders and pioneering the RESTORE® Infusion Program. He has established the  Ketamine Infusion Training Program, the first international training program for doctors to relieve treatment-resistant mood disorders and intractable chronic pain.
Learn more about Dr. Grass, our Founder and Medical Director
---
Learn more about the
RESTORE Infusion Therapy

difference.

Time is precious

. You want to feel better as fast as you can and we do too, Experience the

RESTORE

  90-Minute Transformation.  Why have 6 inconvenient and time-consuming ketamine infusions,  wait two weeks for a 40-50% chance of feeling better that may only last for a few weeks, when you can

RESTORE

today?
Call Us Today! 800.850.6979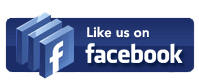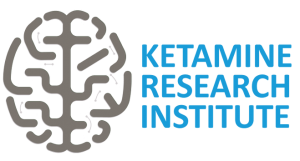 5741 Bee Ridge Road - Suite 560 Sarasota, FL 34233 Tel: 800-850-6979 Fax: 850-602-9013
OK, I'm Ready To Be Restored!
...
The RESTORE 

Ultra-Rapid

Infusion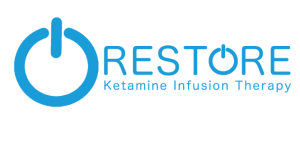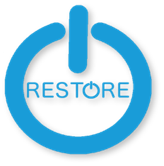 We look forward to speaking with you!
Call - 800.850.6979
RESTORE
Infusion Therapy
®
The Next Generation of ketamine therapy.
Call us today or send an email to learn more about this remarkable breakthrough treatment.