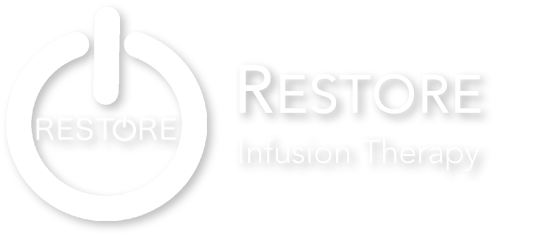 What Our Patients Are Saying....
Benjamin Franklin once noted in a letter to Benjamin Webb dated April 25, 1784:
"When you meet with another honest man in similar distress, you must pay me by lending this Sum to him; enjoining him to discharge the debt by a like operation, when he shall be able, and shall meet with another opportunity. I hope it may thus go thro' many hands, before it meets with a knave that will stop its progress".
Some of our patients have shared their experiences
While we do not publish patient "testimonials" on our website do to concerns about confidentially and because anyone can post a favorable comment and you never know if it is true or not, many of our patients have written personal reviews about their experience with us on our Facebook page or other social media sites.  For their kind words, we are very, very grateful.  We hope that by sharing their experiences, others who have not found relief from their suffering and are still searching will find some hope and encouragement.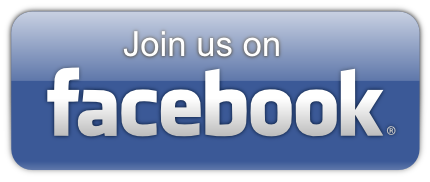 Dan M.
Cincinatti, OH

(edited with permission due to the nature of the original content)
"Dr. Grass saved my life.
At 55, I lost my career, my friends, my wife divorced me, and 4 children stopped talking to me for years. I had 30 years of sobriety and relapsed back into drugs and alcohol. For the next five years, I was diagnosed with clinical depression and had been hospitalized 17 times. I saw 5 shrinks and was prescribed 26 different medications and 19 electric shock treatments.
Nothing helped pull me out of this depression. I cried for days at a time. Laid on the bathroom floor at times in the fetal position, sobbing. Didn't shave or shower. Doctors said shock therapy was not working. I was headed to be institutionalized. Nothing helped. I wanted to die.
My sister-in-law found Dr. Grass doing research to help me somehow; I reluctantly went to the Ketamine Institute. But if someone said to push a peanut down Hollywood Boulevard with my nose to feel better, I would of!  As I began the treatments, the suicidal thoughts subsided. And the paralyzing anxiety began to lift and I came back to life. Eventually got a job and was freed from the anxiety and depression.
Whoever is out there reading this, it is a miracle treatment program. There is hope! You can have your life back. I've tried other Ketamine treatments In Cleveland. Dr. Grass is light years ahead of World-class hospitals. Without sounding like a salesman, I'm going to stop now.
Please excuse my grammar and punctuation; Read the message, not the writing. I love life again. It's been 3.5 years since the first treatment. There is hope. Don't give up.
Thank you for reading this."
DM - Cleveland Ohio

Shadia P.
Milwaukee, WI

"Arrived in Pensacola today for my 4th round of Ketamine treatments. My first treatment was in May of 2016. Rock bottom and out of options is where I found myself in 2016. Suffering from 2 to 3 partial/myoclonic seizures per week, intractable migraines and severe clinic depression, had left me broken and struggling to find the will to keep going.
I went through years of the awful gauntlet of tests and prescription meds whose side effects were as horrible as my conditions and did nothing to relieve my symptoms. My quality of life, due to all my health issues, had slowly disappeared and with 4 amazing children to care for, all hope had left me. Then one day I came across a report about Ketamine therapy on NPR radio and started researching and was quickly led to Dr. Grass. After having years of awful experiences with neurologists, I was absolutely blown away by his balance of professionalism and impeccable bedside manner after our initial phone call.
That first treatment gave me my life back! The entire experience is absolutely incredible. Dr. Grass and Charlene are THE most genuine and caring individuals you will ever encounter in the medical field. They truly focus on treating the whole patient and are there guiding every step of the way. Best decision of my life.
They will forever hold a special place in my heart and my family's hearts...eternally grateful for these angels. If you're considering treatment and would find it helpful to hear from a patient, please feel free to send me a message. Every experience is different and I can only share my positive experience and amazing results.


Melissa F.
Michigan

" As people mentioned above they truely make you feel like family. The experience is amazing and painless. I suffer from pudendal neuralgia, CRPS-1, and chronic pain, amongst many other diagnoses throughout my time in pain. Then the mental anguish that comes along with... whew!
After my very first treatment I experienced NO pain. I forgot what that feels like! I was beyond grateful and remember thanking him repeatedly throughout the procedure. Ketamine treatments are available where I live in Michigan, but there is no way I would ever have a standard infusion. I'm a Dr. Grass patient for life! My "caregiver" sis-in-law actually decided he could probably create world peace! That's how amazing the experience was! I'm 2 days out of treatment but I'm HAPPY! It's like starting over with a whole new outlook on your disorder and really resets the "pain brain".
I can't say enough positive words about the institute, Charlene, and Dr. Grass! I've already recommended them to so many people! I hope I stay pain free, but I'm also looking forward to my booster just to even say hi! Also, as a weird metabolizer, he knew just the right formula. Most doctors don't understand my metabolism. Causing me to wake up during surgical procedures and feel all of the pain and remember the terrible experiences. Awful. He knew right away my heritage played a huge role in it and knew what to do! His credentials are beyond amazing and I just would highly recommend saving your coins (not covered by insurance) and calling ASAP. Get your life back!! You deserve it!!"



Madison A.
Jackson, MS

"In short I can give the Restore clinic and Dr. Grass's technique nothing but 5 stars. Before we even started the infusion, we talked for hours about the treatment, what to expect, etc. The infusions themselves were pleasant, and afterwards was even better because at the end of the three days I was completely void of depression and anxiety. For someone who doesn't know what that's like, it's like a veil was lifted from my brain and I was left with not only the huge weight gone, but my emotional and mental capacity skyrocketed. I didn't realize how much I was missing just by feeling so dead inside. This wasn't a 'treatment' for me to make me more comfortable in my less than optimal state (ie. anti-depressants and talk therapy) . This was a lifesaving cure for something that is named incurable.
I cannot than Dr. Grass enough for literally giving me the life back that I didn't know I wasn't living. His method is superior to the other clinics, but until we actually talked to him and he explained why, it didn't make sense. My specific metabolism breaks down ketamine extremely fast and effectively, but that also means I needed more than a regular person for it to be effective. Dr. Grass was able to raise it to the levels I needed for the treatment to work. Let me be clear, other clinics would not have done that despite being under direct supervision during the infusions. That made the difference between me being completely cured and just feeling better than before. Overall, I cannot thank Dr. Grass enough. And I would also like to mention that the receptionist Charlene is an absolute delight. She was super helpful during the application process and getting paperwork in that I needed to get the infusions. By far the most diligent and effective clinic I've ever been to. If you think you need it, I recommend to get the infusions. It's the most 'worth it' thing I've ever done."

Steve C.
Bermuda

"Dr Grass promises rapid relief from severe symptoms of depression and he delivers! My wife was severely depressed with dangerous suicidal impulses. In her state of despair she could not commit to starting weeks of antidepressants which made her feel worse with side effects before they could start to make her feel better. She needed an immediate solution to buy her the time to make rational decisions and engage in treatment . That is what Restore did for her. Dr Grass and Charlene tailor the treatment to meet the needs of the client and offer first class confidential treatment that works. Immediately lifting the burden of severe depression allows the light back in, possibly saving a life, and offering hope to the patient and those who care around them. It doesn't need to take weeks and months, three days really worked! If you or a loved one are suffering from severe depression, call them. It works." 


Emily P.
New York, NY

" In August of 2017 I was in the worst depression of my life, feeling as if it would never end. After having a negative experience with Ketamine and a treatment provider abruptly stopping treatment during a series of Ketamine infusions, we began looking elsewhere and knew that if it was not done the right way it could be lethal. While researching Ketamine infusion centers we came across, Ketamine Research Institute. Dr. Grass spent an hour on the phone with us and we had an appointment within the week. I had three infusions which literally in every sense of the word restored my life within a week. 

            
I returned for more infusions due to a situation that occurred and my depression had come back. I didn't think I would ever be myself again. I was in this negative thinking pattern. Well, that was Nov 2017 and what happened during those transfusions were miraculous. They can only be explained by a miracle. I am now on the least amount of psychiatric medications I have been since I was 13 years old. I enjoy my life each and every day. Don't get me wrong everyone has there ups and downs and I do, but I'm able to brush it off. I've been given the gift of being able to smile a real true smile again! I feel like me, better than me. I feel like a huge weight has been lifted off my shoulders. I am going back to school to finish my master's degree and my husband and I our relationship is just like it used to be. 

    
Dr. Grass and Charlene will tell you they had nothing to do with it, but they worked so hard to help me along with my husband. Dr. Grass is a dedicated doctor to his profession an individual who you rarely see in the field of medicine that has the bed side manner, morals and ethics you want in a doctor treating you. 

      I 100% without reservations would recommend Ketamine Research Institute to any family, friend or someone that was in need of help for depression or services that they offer."


Terri H.
Lee's Summit, MO

"Ketamine has honestly and literally saved my quality of life!!!
I suffer from chronic, constant, debilitating migraines as well as generalized pain from fibromyalgia, peripheral neuropathy from a previous stroke, and resultant depression from all of the above! I first heard about ketamine from my neurologist. She recommended I consider a ketamine infusion because she had nothing more to offer me for my migraines. We do not have a chronic pain ketamine infusion specialist in our area so I sought out information on the great World Wide Web! I came across about a handful of clinics in the nation that are infusing Ketamine for chronic pain.
However, most do just a standard infusion protocol. When I researched Dr. Grass at The Restore Ketamine Institute and found out that he does an individualized protocol for each patient I was very impressed! Also his credentials including his studies at Yale and over 15 years of experience with ketamine were very comforting! He also spent a lengthy amount of time over the phone discussing my current and past medical issues, my medications, and my allergies. He wanted to be certain that I would be a good candidate for ketamine before he would even consider letting me proceed with the expensive procedure.
Unfortunately insurance does not cover ketamine at this time. However it has been such a positive life changing experience for me that I do not mind the cost at all!
His office assistant, Charlene, as fabulous as well! She is very knowledgeable about the procedure and very helpful about making recommendations for those of us traveling long distances for the procedure.
They also offer weekend appointments to help accommodate people's busy work and family obligations!
The ketamine experience is truly personal and individualized! It is a surreal experience! I have encountered spiritual insights, which he says many patients do, that are very positive and comforting to me!
I cannot say enough positive things about Dr. Grass, Charlene, and their Restore Ketamine Institute!
I would like to also add that I have combined the Paleo lifestyle with my ketamine therapy and traditional Western medicine treatments as recommended by my doctors and that combination of therapies seems to be perfect for me!
The restore ketamine Institute is moving to Sarasota from Pensacola, Florida in September. I look forward to visiting with them again In January for my next follow-up visit at their new location! 
It's also nice to know that they are always available for me if I need anything or have any questions in the meantime!
Please know that I am also available to anyone here that might have further questions for me about my experience!"

Jon S.
Washington, DC

"Clear skies.  Radio silence.  Whatever you call it, it's real.  For the first time in 25 years, I don't wake up in a fog and spend the day sighing.  I don't have a vicious jingle running in the background. I feel normal.  And for me, that's amazing.  
Flying down to Pensacola for a weekend Restore treatment ranks among the best decisions I've ever made.  If you're in the grips of depression (or chronic pain or anxiety) and haven't been able to find relief, I encourage you to get in touch with Dr. Grass.
Some people may not respond to ketamine infusion treatment, but thankfully I did.  Or, to be more exact, my treatment-resistant depression responded to the infusions as structured by Dr. Grass.  From what I gather, his approach is unique:  he's an accomplished anesthesiologist with extensive clinical study experience who personally monitors each infusion.  So, you get a stronger therapeutic dose of ketamine that's custom-tailored for you and your body's response to treatment.
The neural networks light up all over your brain when you're experiencing the effects of ketamine.  I think most folks experience this as a visual flood of colors.  Please note that this is just my experience and I'm no expert in the field.  Plus, my experience had an awesome soundtrack.
After mulling it over, I finally decided to approach the Ketamine Research Institute.  Second best decision I ever made!  (The first was seeking help closer to home, long before I ever heard about ketamine infusions.)
Looking back, I can only imagine how much better my life might have been with access to periodic ketamine infusions.  Not perfect, not without effort on my part—but better.  Fortunately, now I know that I can find a new level of relief (in my case, total relief for several months), any time the fog starts to roll back in."

Marie, M - MD
Montreal, Canada

"Just a few words to let you know that since my treatment in November, I feel better then ever.  My mood is stable, I sleep well, and every symptoms of depression disappeared. I almost call this a miracle.  My psychiatrist has started to decrease my meds, and everything is fine so far.
I finally enjoy life as before, for the first time since at least two years. Everybody around me notice and tell me that I look fine, from my  friends to my employees and patients at my clinic.  I guess if my cats could talk, they would also tell me I look better.
I don't know when I'll need to go see you again, I'll let you know of course. Until then, I just wanted you to know that I feel great.
I celebrate my 40th birthday tomorrow, in Carthagena, Colombia. I'll celebrate thinking about you and your staff."

Terri B.
Miami, FL

"I would like to sincerely thank Dr. Gerald Grass for the treatment which helped restore back my life. I am a successful attorney and business owner in South Florida and was in good health until five years ago when I had a relapse of a debilitating condition called fibromyalgia and  chronic fatigue syndrome.
I was unable to do my job or the hobbies and activities of daily life. I sought out treatment from world-renowned doctors to no avail and developed severe clinical depression as a result I underwent multiple pharmaceutical medications for depression as well as multiple rounds of ECT which did not help.
After years of fighting the medical condition and depression I was so debilitated I did not want to live. In fact, that was my statement to Dr. Gerald Grass the day I walked in for a ketamine infusion. He was not fazed and assured me that ketamine would work and I underwent the protocol.
I am happy to say now, nine months later my physical condition has much improved and most importantly the depression is gone. The treatment works immediately and felt too good to be true. The freedom from the sadness and burden being lifted went from hours to days to weeks and then months. I was treated according to the Restore protocol and it has saved my life.
I highly recommend Dr. Grass' treatment to anyone suffering severe clinical depression as well as fibromyalgia and chronic fatigue syndrome. Many thanks again to Dr. Grass and his staff."

Pat C.
Mooresburg, TN

"I cannot say enough good things about Doctor Grass and The Ketamine Research Institute.  Unfortunately, with my medical issues, I have met many doctors in recent years and my opinion of doctors has become jaded to say the least. Dr. Grass is very different than any other doctor I have ever met or been treated by. He is, without a doubt, the most down to earth and caring health care professional I have ever encountered. He manages beautifully to enlighten without being condescending.  He took an incredible amount of time with me and VERY patiently answered all my questions.  
He and his staff are incredibly kind and caring. You can tell they care and it is NOT just about the money at this practice. What a breath of fresh air!  I thought the procedure was WELL worth the expense.  I wish I could give them more than 5 stars!  I am very grateful for the care they provided."

Erin P.
Toms River, NJ
"II don't even know where to start with the incredible experience I had with Dr. Grass and Charlene! Dr. Grass is the most incredible, kind, knowledgeable and DOWN TO EARTH medical professional I've ever had the pleasure of meeting. Charlene is so kind and attentive with answering my questions or calling me back very quickly. 
I received my first ketamine treatment this week and the results were nearly immediate! I've has 2 spinal surgeries and many other injuries and have been suffering from chronic pain for over 10 years. Every other conventional treatment, including surgeries either didn't help, or made things worse. I have tried everything from nerve blocks, PT, trigger point injections, and every different kind of opiate, anti-inflammatory, muscle relaxers, steroids, anti-seizure and antidepressant medications with no positive outcome.
This treatment was THE LAST option. My only regret is that I didn't go sooner! I feel like a new person. I truly feel like dr. Grass and Charlene gave me my life back! Being in pain every single day for so long had put me into a state of depression and despair, I lost most friends, had no social life, and barely any quality of life. I just finished my first set of treatment on Wednesday, and I already feel great. I don't remember the last time I was happy to wake up in the morning. 
The whole experience was amazing. I now have hope for the future and cannot wait to return for my maintenance infusion. So, to anyone considering having this treatment, don't give it a second thought, go for it! Give them a call and regain your life and your happiness! I CANNOT THANK DR. GRASS AND CHARLENE ENOUGH! Thank you, thank you, thank you!"

Hanna W.
Pensacola, FL

"Ketamine Research Institute is the place to go if you are looking for a quality doctor who will not only talk you through everything, but will make sure that you understand everything before moving forward. I've met many doctors in my lifetime, but none are like Dr. Grass. He is beyond thorough in everything he does. He is open and honest with his work and will listen to every concern you may have about Ketamine infusions. He is by your side every step of the way and during your infusion he is sitting by your side to make sure you are comfortable and to ease your anxiety.
I have struggled with CRPS for 13 years and after the infusion and booster shots, I have seen marked improvement in my circulation and sensitivity. I haven't seen this kind of improvement with any other treatments. If you are looking for a quality treatment the Ketamine Research Institute is the place to go. Not only will they make you feel like family, they will be with you every step of the way to help you in any way they can. My life has been forever changed by Dr. Grass. I would not be on my way to getting my life back without him."

Kate L.
Helena, MT
"Thank you for what you have done for me. I know in my heart that without you I wouldn't be here today to share how much of a miracle this is. You two are my angels.
These infusions are amazing; my pain is so greatly reduced that I have woke up with happy tears nearly every morning and not agony tears. I cannot say enough about how intelligent this caring doctor is, if you discuss your ancestry with him and he knows you will not respond well based on your genes, he will tell you. This isn't just a way to make money like most doctors, he truly cares and will not let you proceed if he doesn't feel you are a good candidate.". 

Pat O.
Sydney, Australia
"Dr. Grass is clearly the leading specialist in the field of Ketamine Infusions for Depression and Pain Management. After researching the services offered in the US, it was clear that the Restore Ketamine Procedure, is far more successful than the alternatives. Dr. Grass performs all treatments personally, and only treats one patient at a time. The dose is monitored and modified to give you the best possible chance of success. Compared to the one size fits all service offered in New York and LA, this is the only option you should consider". 

Darney G.
Jacksonville, Fl
"We are one month out from treatment and still pain free. Despite a bout of Bronchitis everything looks bright and favorable. The weekly oral medication continues to allow her to process and helps the Ketamine to continue working and be effective. She is bright and happy and we can finally look toward the future instead of living day to day. Truly fantastic".

Pat C.
Another review he posted

"I cannot say enough positive things about Dr. Grass and Charlene. Dr. Grass is the most intelligent and non-condescending doctor I have ever met. He manages to put things in terms I will understand and that's not easy. He has written over 20,000 pages of research on ketamine infusion therapy and is considered by many to be the nation's foremost expert on this type of treatment. (And he is a Yale graduate to boot) I completed my treatment on Tuesday afternoon and on Thursday morning I woke up pain-free for the first time in FIVE YEARS! 
His assistant, Charlene, is one of the kindest and most compassionate individuals I have ever met. She made me feel more like family than a patient. I felt like I had exhausted all my resources and was losing all hope. I am so grateful to have found the Ketamine Research Institute in Pensacola Florida.  If you have reached your wits end, it is worth your effort to contact Dr. Grass".

Hunter G.
Cantonment, FL

"Dr Grass is one the most experienced, and professional doctors I have ever met. He is honestly brilliant, armed with a wealth of medical knowledge. He is well respected in his field and has amazing composure and top notch ability, allowing his patience to feel at ease. He solves some of the most complex medical problems and has several years of experience as a doctor of emergency medicine. He is also incredibly understanding, compassionate and easy going.
I also have to mention the young lady at the front desk. She is the real star here. She effectively handles all the administrative work like a pro. These people are compassionate and relatable. You can tell quickly that they truly care about you, and your well-being. The office itself is upscale and spacious. The staff is attentive and qualified to handle anything.
Dr Grass also talks TO you, as opposed to talking DOWN to you, like many physicians tend to do. He is very humble considering his remarkable aptitude in a variety of medical situations. If you have the opportunity to see Dr. Grass and his hard working staff, I would strongly recommend it. The peace of mind you leave their facility with is priceless."
Our Commitment To You
We are committed to our patients and what we do. We focus solely on ketamine therapy to ensure that you have the best possible opportunity to improve with our infusions. I personally evaluate, select and treat each patient at the Ketamine Institute. I administer each Restore infusion treatment myself and only see one patient at a time, so you have my full attention throughout the entire process.
Through our exploration of allied fields in medicine, neuroscience, pharmacogenomics and cognitive science, we have discovered and pioneered synergistic ways to enhance its effectiveness and extend the duration of the RESTORE Ultra-Rapid  Infusions beyond anything currently available.
And while no one can promise success in every case, I can promise and guarantee, that we make every effort and take every step necessary to ensure that you have the best possible chances of recovery with Restore Ketamine Infusion Therapy.
---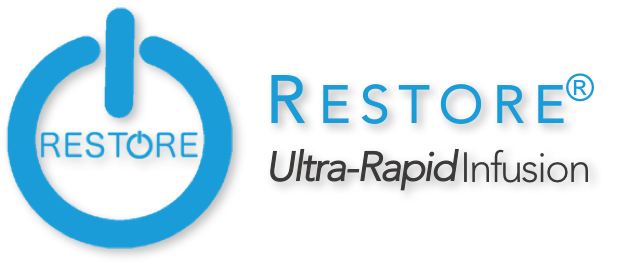 We are proud to be the only center in the United States dedicated solely to the advancement of RESTORE Ultra-Rapid Infusion therapy.  We also provide education to other physicians in the use of ketamine infusion treatment and bring the latest breakthrough discoveries about ketamine out of the clinical research lab and into our infusion centers to help the people who need it most today.