Ketamine Training – The "Mini-Fellowship" Intensive Ketamine Infusion Training Course for Clinicians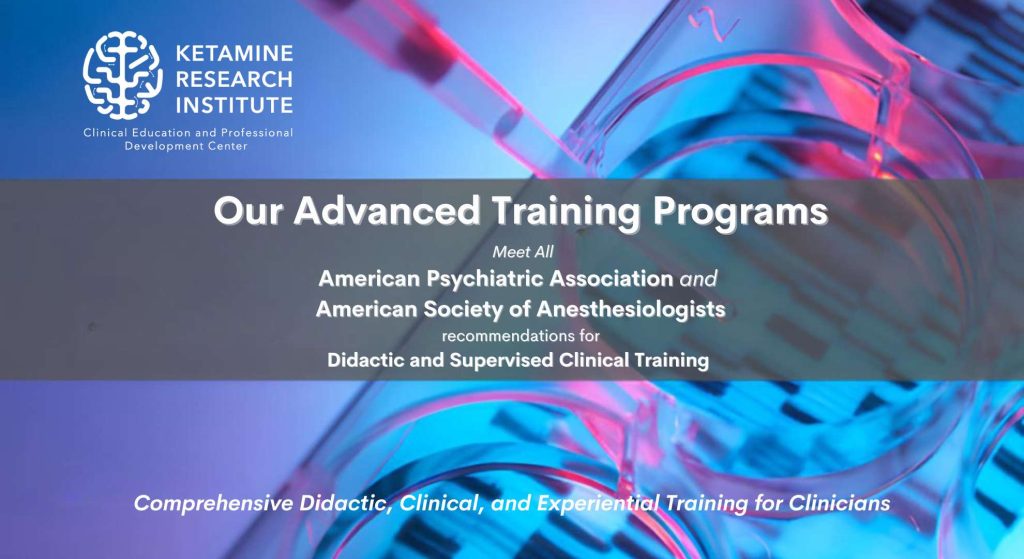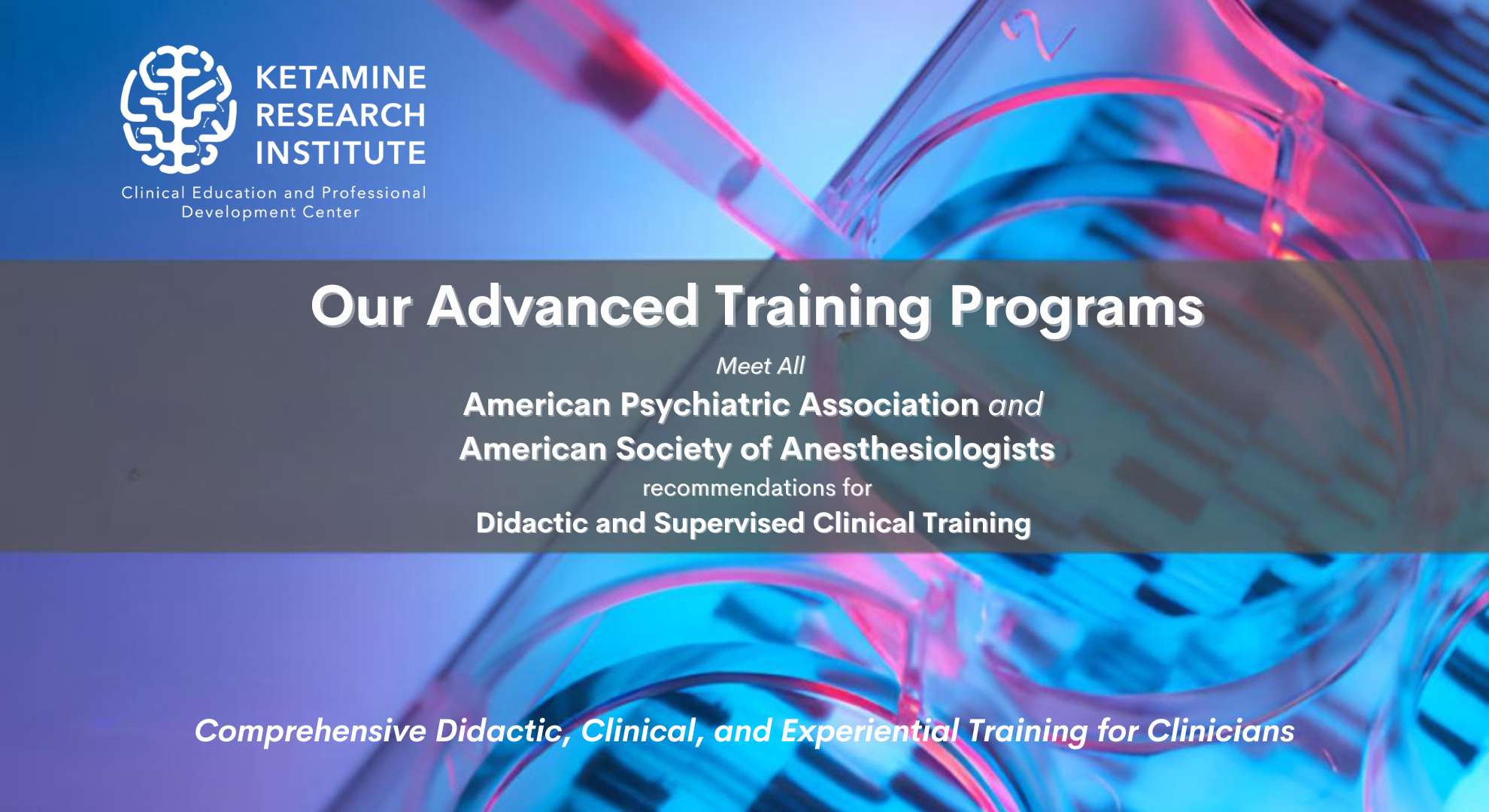 KETAMINE RESEARCH INSTITUTE - SARASOTA, FL, UNITED STATES, December 04, 2022 / --
A Rapidly Effective Treatment for Mood Disorders
In a rapidly changing world, it's more important than ever for physicians to keep up with the latest advances in medical care. One area that has seen a significant change in recent years is the use of ketamine for treating mood disorders.
Ketamine Therapy Grows in Popularity
As the use of ketamine-based therapy for mood disorders continues to grow in popularity, it is becoming increasingly important for clinicians to receive proper training in its safe and effective use. To meet this new demand, the Ketamine Research Institute (KRI) has developed an educational program specifically designed to train clinicians in the safe and effective use of ketamine-based therapy for mood disorders - the "Mini-Fellowship" Intensive Training Program for Clinicians. KRI's curriculum is based on best practices and evidence-based treatment protocols established by leading clinicians in the field.
The Importance of Comprehensive Clinical Training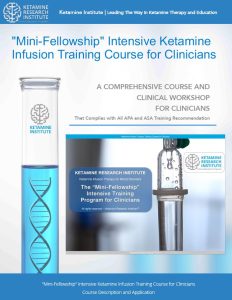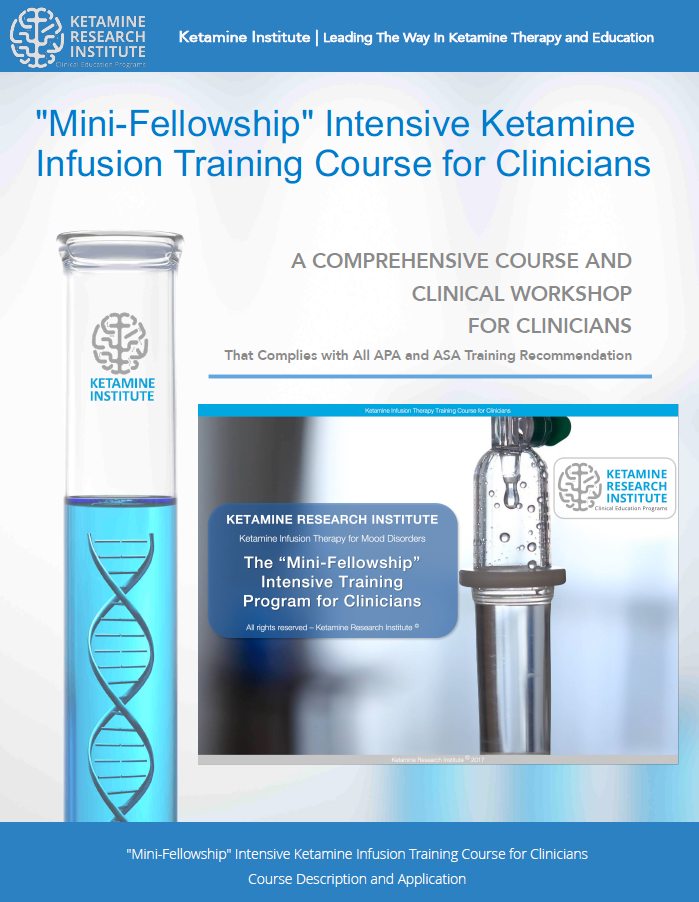 KRI's program provides a comprehensive educational experience and includes didactic lectures, interactive discussions, case studies, hands-on clinical experiences at a fully operational ketamine infusion center, and ongoing personal mentoring from experienced ketamine clinicians as you begin your ketamine practice. This is the only ketamine infusion therapy program that compiles with all of the American Psychiatric Association's recommendations for training in ketamine-based therapy. It is designed for both novice and experienced practitioners alike and provides a unique opportunity to learn from some of the leading experts in the field.
Some of the topics covered in the program include:
* Not everyone is a candidate for ketamine therapy
* Optimization begins with the first encounter
* Vigilance is critical
* Using Target-Controlled Infusions for optimal response
* The Precision Medicine Approach vs "One-Size-Fits-All"
* How to avoid potential side effects before they are an issue
* The Challenges of "Real World" patients
* Avoid Medico-Legal Issues: Documentation is the Key
* Setting up a successful ketamine practice.
As medical care becomes increasingly complex, it's essential that physicians have the opportunity to continue their education and be able to provide the most care available. By offering programs like the Mini-Fellowship, KRI is helping to ensure that clinicians have the knowledge and skills they need to provide the best possible care for their patients. If you're interested in learning more about ketamine therapy or other cutting-edge treatments, be sure to check out KRI's website today.
The Best Clinical Training Available: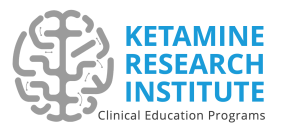 Ketamine therapy is a rapidly growing area of medicine, and it's important for physicians to stay up-to-date on the latest advancements. If you are a clinician interested in providing ketamine-based therapy to your patients and want the best clinical training available, consider enrolling in KRI's "Mini-Fellowship" program.
This intensive training program will provide you with everything you need to get started using ketamine in your practice - from didactic lectures led by expert educators to hands-on clinical experiences at a fully operational infusion center. You'll also have access to ongoing personal mentoring from experienced clinicians throughout the duration of the program and beyond. Don't miss this opportunity to receive comprehensive training in this cutting-edge therapeutic modality - sign up today!
Learn more about the "Mini-Fellowship" Program!
---
About the Ketamine Research Institute
Educating tomorrow's ketamine clinicians is also one of our main priorities. The Ketamine Research Institute has developed the first and most comprehensive educational training program for clinicians in Ketamine Infusion Therapy for Mood Disorders to facilitate the initiative. To share knowledge and expertise with clinicians on the cutting-edge of ketamine therapy, we've established an international multidisciplinary collaboration initiative with centers in Australia and Europe. The Ketamine Research Institute, in collaboration with our partners, has developed the first International Standards for Ketamine Infusion Outpatient Centers to ensure that all of our certified ketamine providers provide treatment in a safe, secure, and effective manner.
Contact Info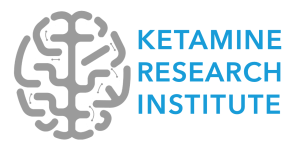 For further information, contact the Ketamine Research Institute at (800) 850-6979. To learn more, please visit ketamineinstitute.com.
Gerald Grass MD
Ketamine Research Institute
+1 800-850-6979