Ketamine Research Institute - The 3-Day Intensive "Mini-Fellowship in Ketamine Infusion Therapy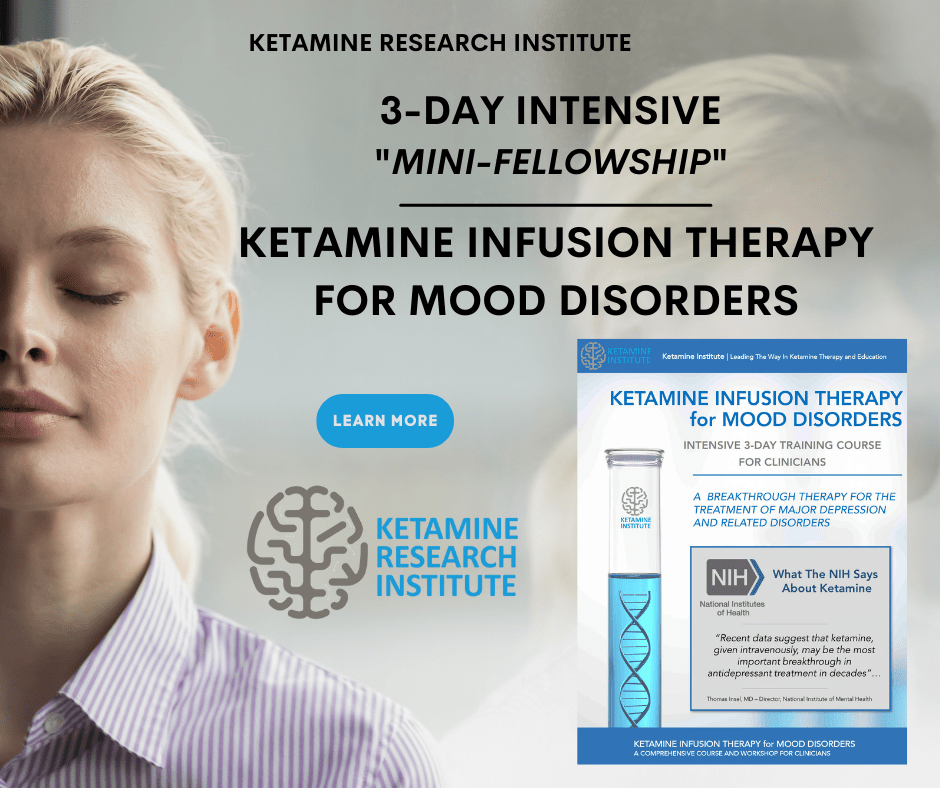 SARASOTA, FL, UNITED STATES, March 28, 2022 / -- Ketamine Research Institute Introduces:  Ketamine Infusion Therapy for Mood Disorders
Ketamine Infusion Therapy for Mood Disorders - A 3-Day Intensive Training Course for Clinicians presented by the Ketamine Research Institute is the first and only comprehensive Clinical Ketamine Training Program for clinicians in the United States.
New Therapies Are Crucial
During the recent COVID epidemic, depression, anxiety, and post-traumatic stress disorder rates have all risen dramatically. Media outlets have been educating the public about the tremendous therapeutic benefits of ketamine and other psychedelics for the rapid relief of mood disorders and related conditions.
Health insurance companies in Canada and the U.S. have taken notice of this new treatment modality and may soon cover such treatments. As this evolution unfolds, many more individuals in need of a new and effective treatment option for mental health issues will benefit from ketamine-based therapy.
What Is Currently Needed
As a result, there is a tremendous need for qualified medical professionals trained to provide patient-centered, safe, effective ketamine therapy for mood disorders. This 3-day intensive program provides clinicians with the necessary skills, understanding, and knowledge to administer a superior and optimized ketamine infusion to their patients in an office or outpatient setting.
The training program is the result of over 35 years of my clinical research and experience in ketamine practice, personally administering ketamine-based therapy to treat a wide variety of complex and challenging medical and mental health issues. Because of our expertise and accomplishments in ketamine therapy, patients and practitioners have come to us from around the world seeking help.
Hands-On Clinical Experience
Unlike any other program in existence, we provide each of our clinicians with "one-on-one" individualized training in an actual ketamine infusion center environment and the necessary real infusion experience to fully understand and appreciate the full therapeutic potential of ketamine therapy.
We've learned that this type of immersive and "practical" ketamine training center environment is superior to online video formats or sterile classroom instruction in acquiring useful clinical information and real-world experience with ketamine therapy. Our program may be best characterized as a "mini-fellowship" clinical training program in ketamine infusion therapy coupled with ongoing mentorship, clinical support, and direct access to our core group of experts and me long after the initial training period.
Some Ketamine Treatments May Not Be As Effective As You Think
Current research suggests that many of the centers and clinics offering ketamine infusion therapy have incredibly high "dropout" rates, relatively poor outcomes in which only 20-50% of their patients benefit from the treatment, and seem to have an unusually high incidence of "adverse effects." Our training program provides the knowledge, tools, and skillsets necessary for our graduates to achieve the same "remarkable" levels of improvement (70-75% improvement following ketamine infusion treatment), high rates of completion, and few, if any, "adverse effects" as those reported by the most sophisticated, high-level research programs.
The Benefits of Our Training Program
We are confident that no other ketamine training program in the United States can provide the depth of material, sophisticated approach to ketamine therapy, clinical experience, and the ongoing clinical support required to become highly proficient in this cutting-edge treatment that we provide.
Gerald W. Grass, MD - Course Founder
---
About the Ketamine Research Institute
Educating tomorrow's ketamine clinicians is also one of our main priorities. The Ketamine Research Institute has developed the first and most comprehensive educational training program for clinicians in Ketamine Infusion Therapy for Mood Disorders to facilitate the initiative. To share knowledge and expertise with clinicians on the cutting-edge of ketamine therapy, we've established an international multidisciplinary collaboration initiative with centers in Australia and Europe. The Ketamine Research Institute, in collaboration with our partners, has developed the first International Standards for Ketamine Infusion Outpatient Centers to ensure that all of our certified ketamine providers provide treatment in a safe, secure, and effective manner.
Contact Info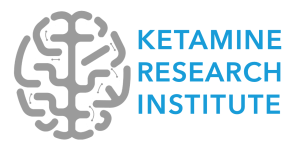 For further information, contact the Ketamine Research Institute at (800) 850-6979. To learn more, please visit ketamineinstitute.com.
Gerald Grass MD
Ketamine Research Institute
+1 800-850-6979