Ketamine Research Institute to present RESTORE clinical data at the 2022 Psych Congress in September and the 6th International Conference of Neurology and Brain Disorders meeting in Orlando, Florida, in October.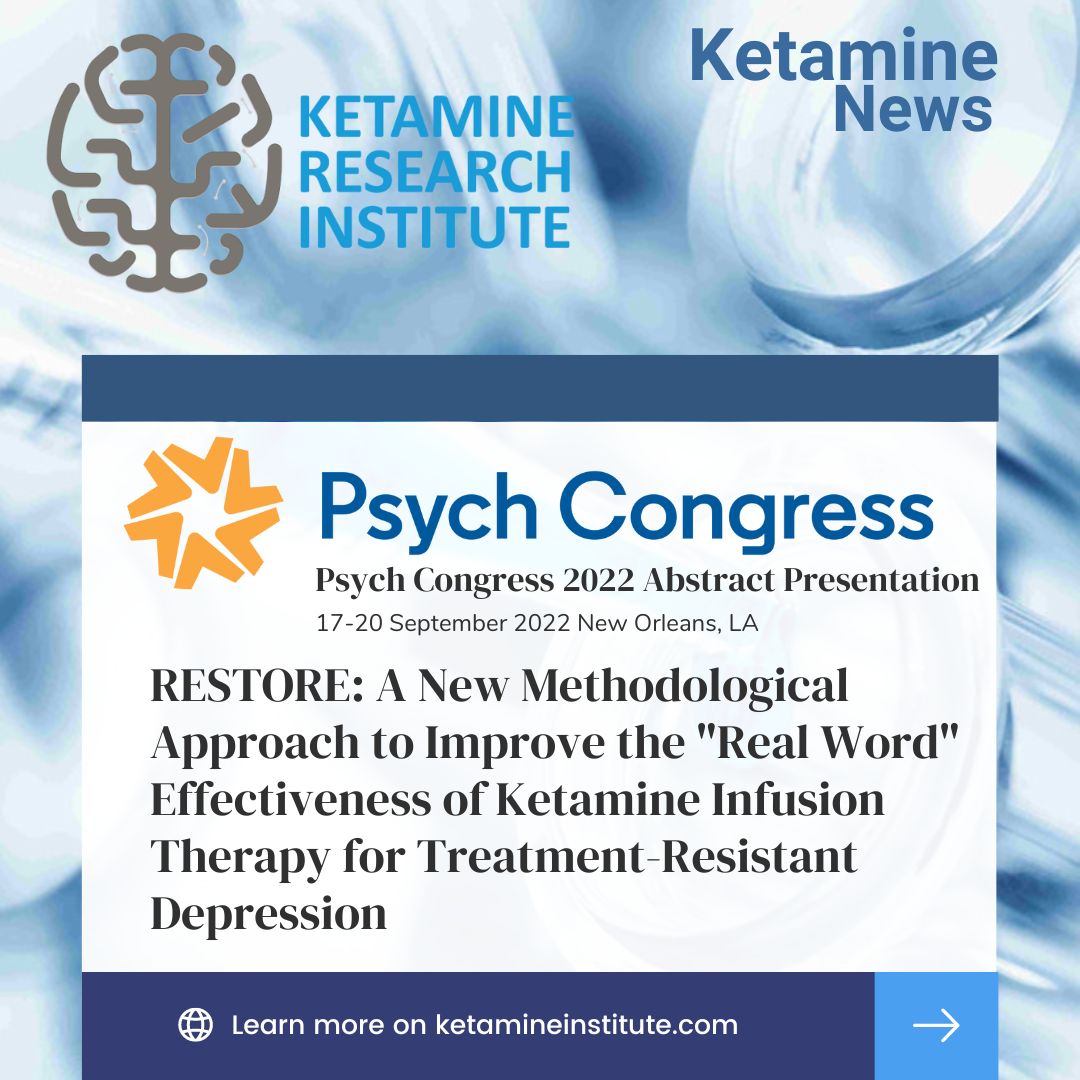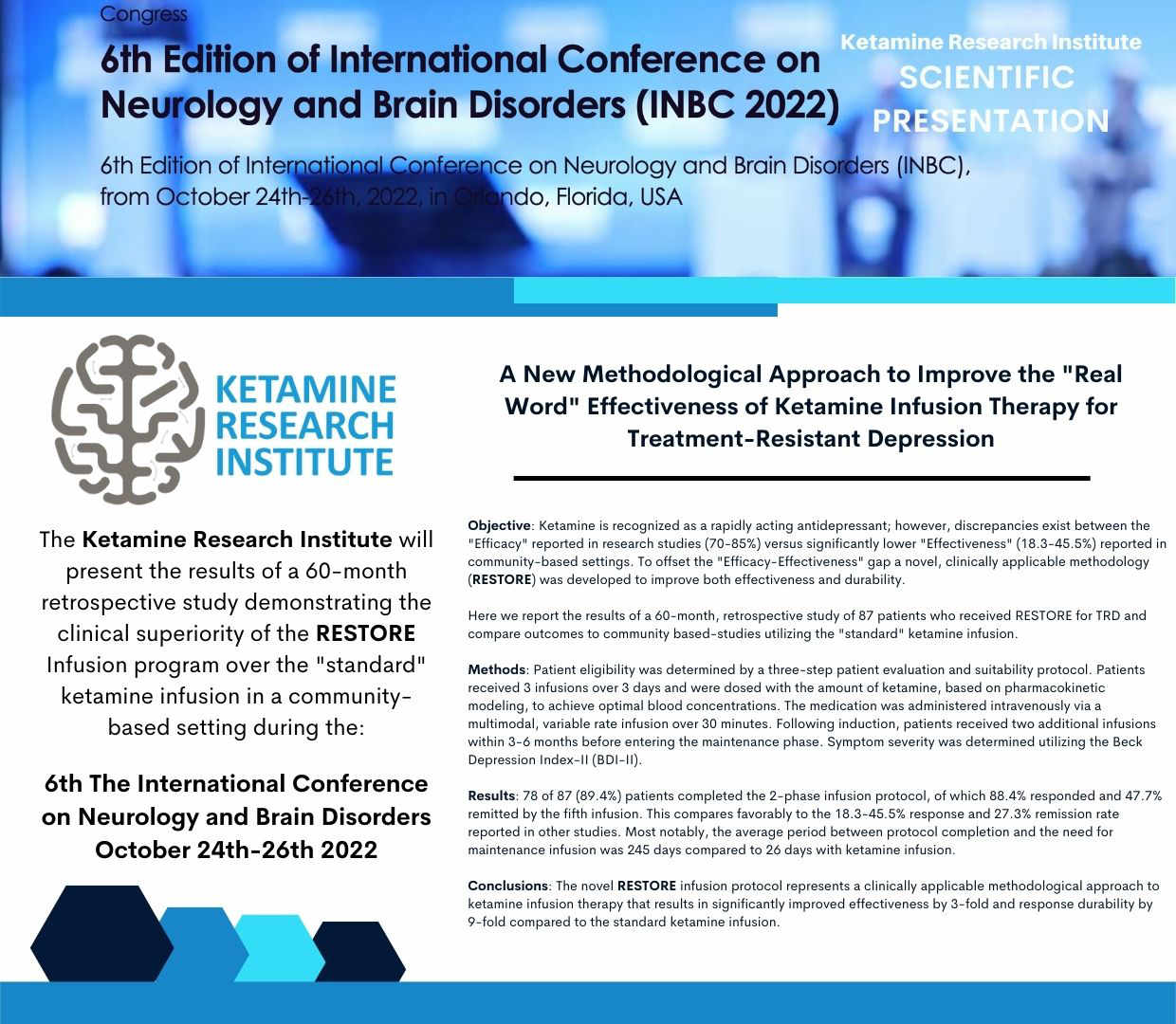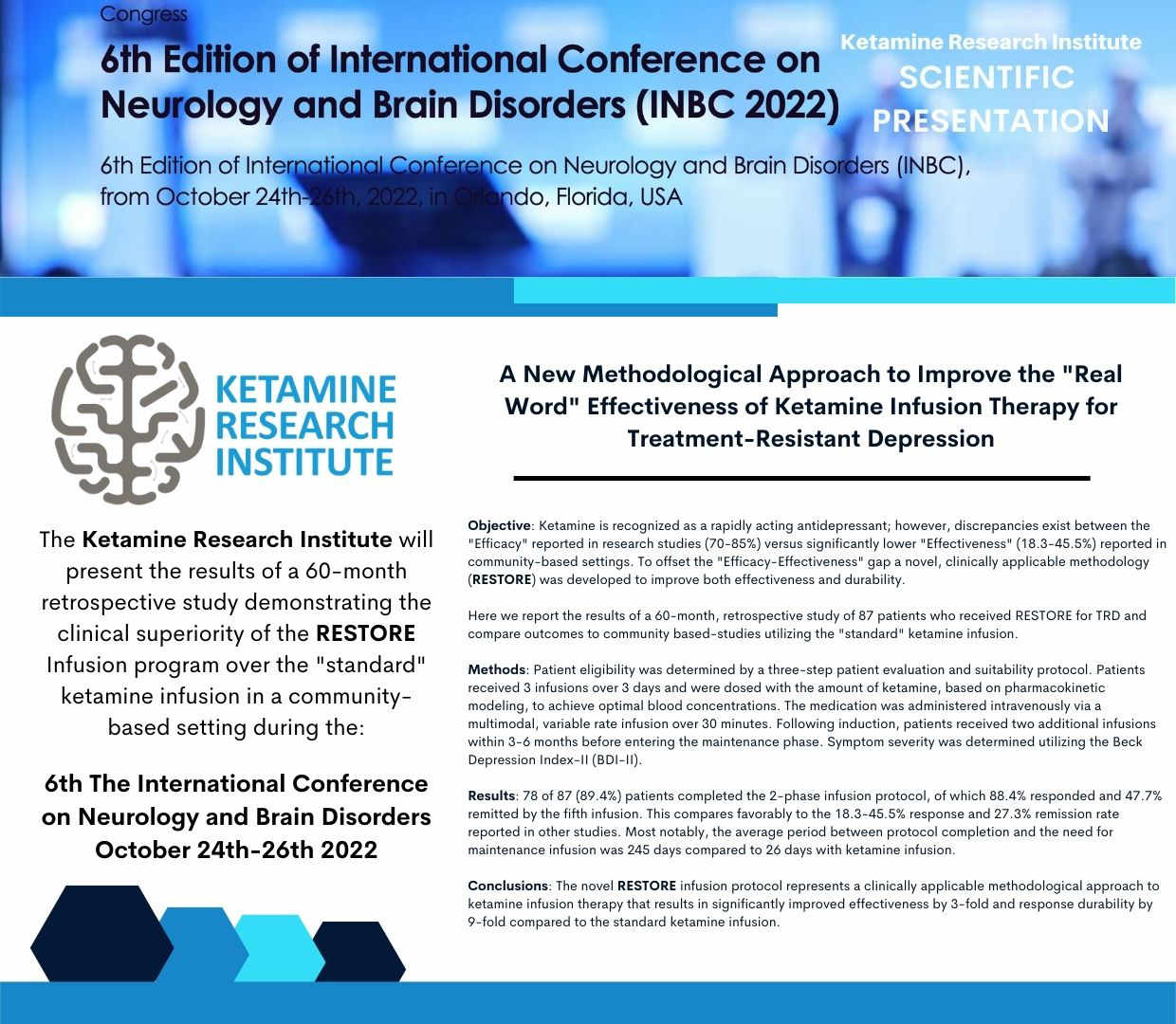 SARASOTA, FL, UNITED STATES, July 5, 2022 / -- Ketamine Research Institute will present top-line data at the 2022 Psych Congress meeting in New Orleans, LA and the 6th International Conference on Neurology and Brain Disorders in Orlando, Fl.
The Ketamine Research Institute believes that RESTORE is a uniquely positioned ketamine-based program with the potential to become the new "gold-standard" methodology to administer ketamine infusion therapy that is 3-fold more effective, 4-fold more efficient, and has 9-fold greater response durability than the "standard" ketamine infusion. The study is part of Ketamine Research Institutes' ongoing clinical investigation into a precision medicine approach and systems-based augmentation strategy in the enhancement of ketamine-based therapy.
Medical presentation
Ketamine Research Institute has announced an abstract and presentation demonstrating the clinical superiority of RESTORE over the standard ketamine infusion in treatment-resistant depression in a community setting has been accepted for presentation at the ICNB meeting to be held in Orlando on October 24-26, 2022.
Clinical results
The study, led by Gerald Grass, MD, is an open-label, retrospective analysis conducted over 60 months with 87 participants undergoing RESTORE infusion for treatment-resistant depression. The data will be compared to high-level research studies by Harvard and Yale Universities reporting on the "real world" effectiveness of ketamine infusion therapy in community-based settings with heterogeneous patient groups.
Grass will present clinical data demonstrating a significantly improved response effectiveness of 88.4% of the RESTORE methodology compared to the other studies' 18.3% and 45.5% response rates. Additional top-line data include a 4-fold greater efficiency in obtaining complete response (3 days v. 12-18 days) and a 9-fold increase in response durability (245 days v. 26 days) compared to conventional ketamine infusion treatments.
Anticipated Outcomes
Since RESTORE is more efficient, effective, and longer-lasting than traditional ketamine infusions, many barriers to widespread adoption of ketamine-based therapy may be overcome, including lack of durability, cost-effectiveness, and patient convenience issues. It is hoped that more data like this will convince some health insurance companies to include ketamine infusion therapy as a covered medical treatment.
RESTORE is being heralded by some as "groundbreaking" and a potential "game-changer" in the growing worldwide epidemic of depression and related mood disorders, " said Ketamine Research Institute Founder and Medical Director Gerald Grass.
---
About the Ketamine Research Institute
The Ketamine Research Institute was established to help advance and perfect ketamine therapy for a wide range of chronic diseases. The Ketamine Research Institute is a highly focused and specialized institution dedicated exclusively to developing new ketamine treatments, expanding medical uses of ketamine treatment through clinical research, and educating and training clinicians worldwide in the safe, secure, and effective use of advanced ketamine therapy.
Clinician Training Programs
For clinicians who want to learn more about a Precision Medicine approach to optimized ketamine therapy, the Ketamine Research Institute also offers an intensive and comprehensive training program in ketamine-based therapy. The training program provides the knowledge and skill set needed to achieve the same level of effectiveness demonstrated in high-level, well-controlled research studies and meets or exceeds the recommendations put forth by the American Psychiatric Association and the American Society of Anesthesiologists.
Contact Info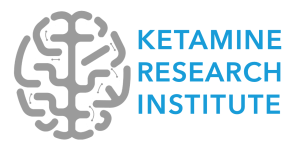 For further information, contact the Ketamine Research Institute at (800) 850-6979. To learn more, please visit ketamineinstitute.com.
Gerald Grass MD
Ketamine Research Institute
+1 800-850-6979