Ketamine Research News - A New Research Trial is Testing Ketamine as a Treatment for Parkinson's Disease Movement Disorders
A new research trial is testing Ketamine as a treatment for Parkinson's Disease movement disorders, which would be the first time that ketamine has been formally approved for testing in people with this disease. Researchers hope to learn more about how well ketamine works against movement disorders caused by a common medication used to treat Parkinson's Disease and whether it can help reduce them.
The Study
Ketamine, a potent anesthetic agent, known to relieve symptoms of depression effectively, anxiety, and PTSD, will soon be tested as a treatment for levodopa-induced dyskinesia in people with Parkinson's disease in a new Phase 2 trial. The KET-LID (NCT04912115) study is now recruiting participants. By the end of the year, the first findings are anticipated.
Study Intent
The study, sponsored by PharmaTher, will examine ketamine's safety profile, efficacy, and metabolism in treating dyskinesia, the uncontrollable and voluntary movements that many Parkinson's patients experience as a result of treatment.
"Initiation of Phase 2 clinical trial of ketamine to treat Parkinson's disease, or the KET-LID trial, is a significant milestone for PharmaTher, and we are excited about the opportunity to advance a potential new therapeutic solution for Parkinson's disease patients," Fabio Chianelli, the company's CEO said in a press release.
Participant Enrollment
The Phase 2 trial of ParamaTherm's ketamine study looks for 30 patients with Parkinson's disease aged 30 to 85. More information is available here, although the study sites have yet to be published. Participants should have received three years or more of levodopa therapy.
According to PharmaTher, study start-up activities have been completed, and "critical vendors" — including project management, central laboratory, clinical supply kits, and logistics, data management and biostatistics, and clinical site management and monitoring — have been chosen.
Reason for the Study
A common side effect of long-term levodopa (Sinemet) use is dyskinesia, which is characterized by uncontrolled movements. Studies have shown that up to 80% of people taking levodopa develop dyskinesia after 10–12 years of treatment.
The FDA approved ketamine as an anesthetic and pain reliever in 1970, and recently it approved esketamine (Spravato), an isomer molecule of ketamine, for the treatment of depression. In animal studies, low-dose ketamine has been shown to help decrease abnormal movements induced by levodopa-induced dyskinesia in mice.
Study Design and Outcome Measures
In this study, participants will be randomly assigned to one of two groups: either low-dose ketamine or the sedative midazolam, administered intravenously, for eight weeks (about two months). At that point, the researchers will assess any changes in the Unified Dyskinesia Rating Scale total score changes over the eight weeks.
Secondary (additional) goals include a change in the overall objective, motor and dyskinesia ratings, and total daily "off times" after eight weeks of treatment. Off periods occur when Parkinson's symptoms return despite medication use.
If the Phase 2 trial results are positive, PharmaTher will request a meeting with the FDA to establish an agreement for proceeding to planned Phase 3 clinical research. By June 2022, that study is anticipated to begin.
______________________________________________
About the Author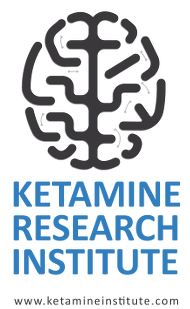 Gerald W. Grass, MD, is the Founder and Medical Director of the Ketamine Research Institute, where he developed the RESTORE infusion technique. His training includes Anesthesiology, Pain Medicine, Neurosurgery, Emergency Medicine, and Alternative Medicine. Dr. Grass has served as an Associate Professor of Anesthesiology/Pain Medicine at Yale University School, where the ketamine infusion for mood disorders was developed. He has written papers, book chapters, and given abstract/poster presentations on ketamine-based therapy at national conferences. He has also given numerous presentations about ketamine-based therapy to organizations, including the Yale University School of Medicine, Veterans Healthcare Administration, and the Department of Defense.