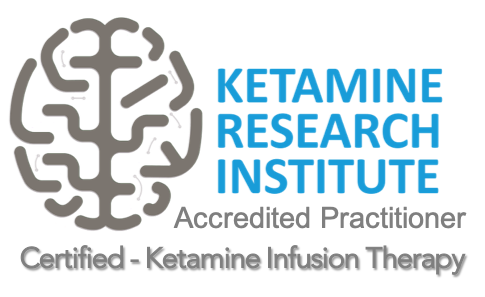 Ketamine Research Institute
Trained and Accredited
Practitioners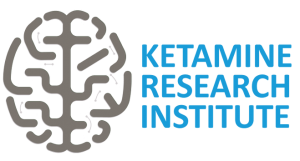 Ketamine Research Institute Infusion Training Program
"Our program represents the first standardized ketamine infusion training course for physicians, promoting an effective, safe and uniform infusion protocol for the treatment of mood disorders"....
Ketamine Research Institute

Yale-National Institute of Mental Health "Standard"
Ketamine Infusion for Mood Disorders  
---
Ketamine Infusion Therapy for Mood Disorders is the only coordinated and comprehensive training program in the use of ketamine-based therapy for physicians and other practitioners in North America. The program is rigorous and meets or exceeds the American Psychiatric Association consensus recommendation for ketamine therapy and the American Society of Anesthesiology guidelines for monitoring and airway management requirements.
The Ketamine Infusion Therapy for Clinicians program is comprehensive. Its teaching content is not restricted to theory or academic interest but is grounded in almost 25 years of active clinical ketamine infusion practice. We are dedicated to ensuring that every practitioner who successfully completes our training is competent in this new discipline and able to incorporate it into practice.
Our training course specifically trains physicians to safely and effectively administer the standard ketamine infusion protocol developed at Yale in 1994-2000 and is currently used by the National Institute of Mental Health and other major institutions around the world.
---
Yale-NIMH Standard Ketamine Infusion - Course Content
Module 1 - A New Way of Looking at The Treatment of Mood Disorders
                     Are Conventional Antidepressants Obsolete?
                     Ketamine - A New Path to Depression Relief
                     The Human Connectome Project and How It Impacts Depression
                     Ketamine as Molecular Neuromodulation Therapy
Module 2 - The Current Scientific Evidence Supporting Ketamine Therapy - Part I
                    Why You Should Perform Ketamine Infusions
                    What is Ketamine - The Strange History of CI-581
                    Repurposing an Old Drug - 50+ Years of Clinical Use
                    Overview of the Current Scientific Evidence for Ketamine Therapy
                    Comparison of Ketamine Therapy vs. Standard Treatment, ECT and rTMS
Module 3 - The Current Scientific Evidence Supporting Ketamine Therapy - Part II
                    Pharmacodynamic and Pharmacokinetic Aspects of Ketamine Therapy
                    Ketamine Interactions at the NMDA, AMPA, HCN1 and Other Receptors
                    Research into other Ketamine Like Compounds - Will They Be Effective?
                    Spravato - Is it an alternative to the Ketamine infusion?
                    Beyond the Pharmacological Effects of Ketamine - Transpersonal Aspects     
Module 4 - Practical Clinical Aspects of Ketamine Therapy
                    Patient Selection and Evaluation for Ketamine Therapy
                    Reviewing Medical Records, Pre-Procedure Labs and EKG
                    Contraindications to Ketamine Therapy - What are They?
                    Intravenous vs. Intramuscular or Other Routes of Administration
                    Is Ketamine Abuse and Substance Dependence an Issue?
                    Medicolegal Concerns About "Off-Label" Use of Ketamine
Module 5 - The Ketamine Infusion Protocol
                    Pre-Procedure Assessments and Documentation Requirements
                    Equipment Requirements Necessary for Providing Ketamine Safely
                    The Ketamine Infusion Protocol - Pitfalls and Pearls
                    Adverse Effects Associated with Ketamine Therapy - How to Manage Them
                    Post Procedure Observation and Interview                          
Module 6 - Optimizing Outcomes and Expanding Indications for Ketamine Therapy
                     How To Optimize The "Standard" Protocol  for Maximal Benefit
                    Treating Complicated Patients with Co-Morbid Conditions
                    The Expanding Indications for Ketamine Therapy
                    The Ketamine Institute Mentoring Program
---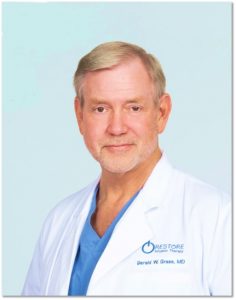 Prior Academic Affiliations
   Yale School of Medicine
   NYU-Mount Sinai Medical Ctr.
   SUNY at Stony Brook
   SUNY at Buffalo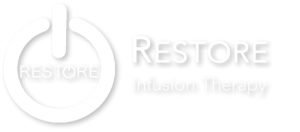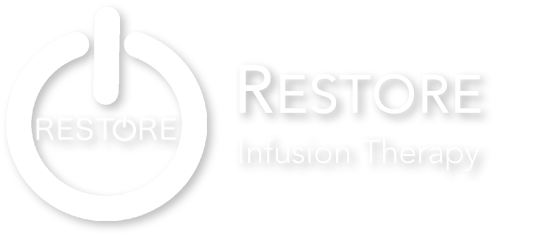 Gerald W. Grass, MD - Course Founder and Director
Gerald W. Grass, MD, began utilizing ketamine in the treatment of chronic pain and depression in 1998 and has since pioneered the development of the RESTORE Infusion and has established Ketamine Infusion Training Program, the first international training program for physicians to alleviate treatment-resistant mood disorders and intractable chronic pain rapidly.
Dr. Grass has more direct-patient clinical experience providing ketamine infusion therapy than any other physician in the United States.  His work treating injured soldiers returning from Iraq and Afghanistan with complex pain, depression, and PTSD issues led to the development of the RESTORE infusion. He has presented his breakthrough accomplishments in regional and national meetings and conferences and to other physicians and governmental organizations, including the Veterans Administration and the Department of Defense.
Dr. Grass developed the RESTORE Infusions over 20 years as an improvement of the regular ketamine infusion.  The ultimate goal was to make ketamine-based infusion therapy as effective and long-lasting as possible. Today, the RESTORE infusion is regarded as a "gold standard" in ketamine-based treatment.
In addition, to developing RESTORE, Dr. Grass is a widely published author and lecturer who has numerous academic publications, including peer-reviewed articles, educational presentations, abstracts, and book chapters. He has taught at some of the most prestigious academic and research institutions in the country, including Yale School of Medicine and the NYU-Mount Sinai Medical Center.
Dr. Grass has more direct-patient clinical experience providing ketamine infusion therapy than any other physician in the United States.  He is sought out by major medical centers, research institutions, and other physicians for his expertise and experience in the area of ketamine therapy.
Gerald W. Grass MD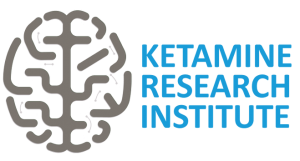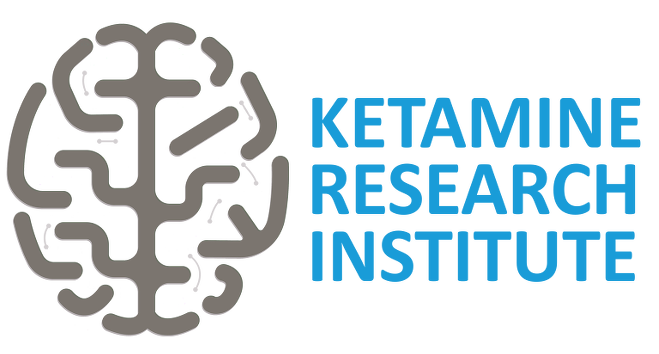 5741 Bee Ridge Road
Suite 560
Sarasota, FL 34233
800-850-6979
---
---
Our Trained and Certified Practitioners...
Yale-NIMH "Standard" Ketamine Infusion for Mood Disorders
Jeffrey S. Ditzell, MD
Dr. Jeffrey Ditzell opened his private practice with the goal of providing his patients an extra level of care and compassion. He is aware that every patient is different and manages treatment with that in mind; he works to get to know his patients and find the best treatment approach for each specific condition and situation. Dr. Ditzell's goal is to help get you better – to help get you through whatever turmoil you're facing, to help you lead a life of fulfillment and happiness. Dr. Jeffrey Ditzell is an Adult ADHD Psychiatrist in New York City.
Jeffrey S. Ditzell, MD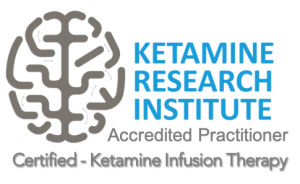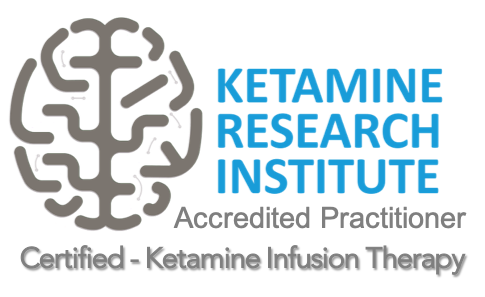 576 5th Avenue
Suite 805
New York, NY 10036
646-751-7908
---
Vanessa C. Williams, MD
At Mind & Mood Restoration Clinic, Dr. Williams provides IV Ketamine infusions for treatment resistant major depressive disorder, generalized anxiety disorder, post traumatic stress disorder and chronic migraine headaches. Ketamine infusions are an innovative and novel treatment option for patients suffering from depression and anxiety.  Patients receive individualized infusion therapy from a board certified anesthesiologist with years of experience using ketamine routinely in practice. Your treatment is coordinated with your current mental health professional.
Vanessa C. Williams, MD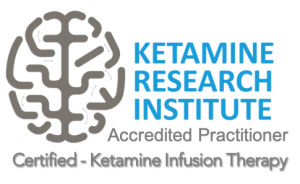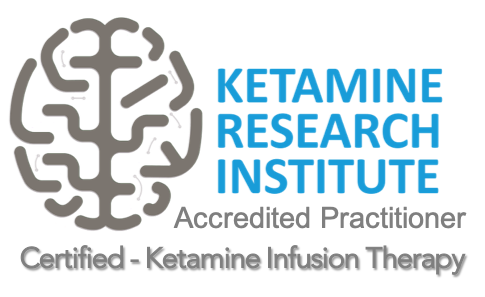 521 East Mitchell Hammock Rd
Suite 1011
Oviedo, FL 32765
407-488-9176
---
Dr. Ricardo Febres Landuaro
Dr. Ricardo Febres Landuaro: I am glad that you have found your way to me.  As a specialist in psychiatry and psychotherapy, I would like to support you with a holistic approach.  I look forward to your visit to our practice!
Dr. med. Ricardo Febres
Specialist in psychiatry and psychotherapeutic medicine
Medical director of the rehabilitation center "Haus St. Lukas"
---
Dr. Ricardo Febres Landuaro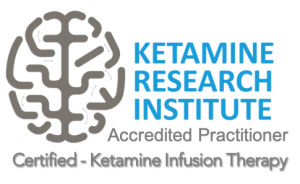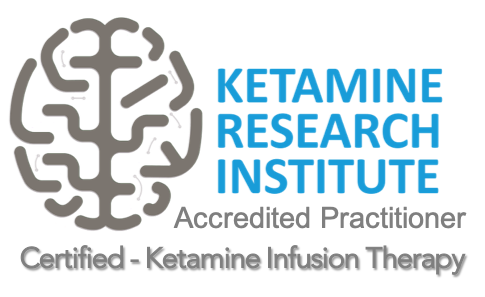 Strubergasse 18, A-5020
Salzburg, Austria
0662 43 95 26 13
---
Alexander YC Lim, B.Med, FRANZCP
Dr Lim works with children, adolescents, adults and families. He is passionate about watching his patients improve and getting back to life. He has a keen interest in clinical governance and team-based clinical models and has set up the Canberra Paediatric Clinical Network as well as the Canberra Trauma Group. He established ZedThree Specialist Centre to welcome clinicians and patients who enjoy working in an interdisciplinary model..
Alexander YC Lim, B. Med FRANZCP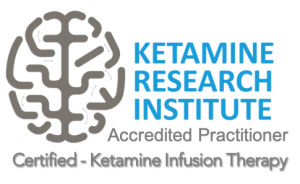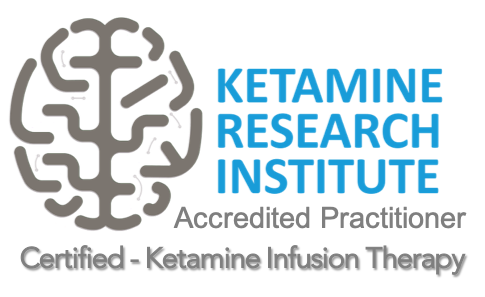 173 Strickland Cres
Deakin ACT
2600 - Australia
02 6109 8830
---
Eric C. Alcera, MD
Dr. Eric C Alcera, MD specializes in psychiatry in Shrewsbury, NJ and has over 20 years of experience in the field of medicine. He is the Medical Director of Behavioral Health, Riverview Medical Center and Bayshore Medical Center. Associate Corporate Medical Director, Hackensack Meridian Behavioral Health.
Eric C Alcera, MD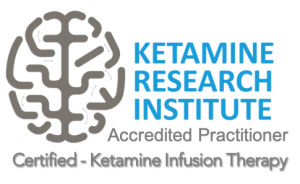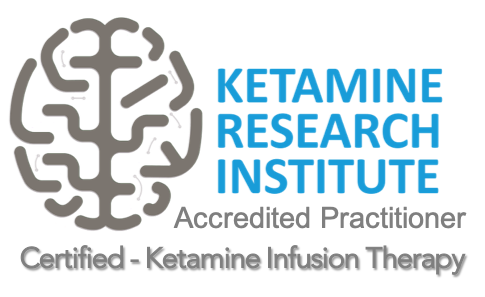 Meridian Medical Group
661 Shrewsbury Avenue
Shrewsbury, NJ 07702
732-345-3400
---
Paul Foster, DO
Dr Paul Foster is a board certified Emergency Medicine Physician who after witnessing many close friends and family members struggle with debilitating depression and anxiety, and knowing the potentially devastating outcome if inadequately treated, he felt compelled to start AKS to make this effective treatment more accessible to those who are suffering. Dr Foster brings a culture of empathy and compassion to Austin Ketamine Specialists, and is passionate about the positive and substantive changes AKS is making in our patients' lives.
Paul Foster, DO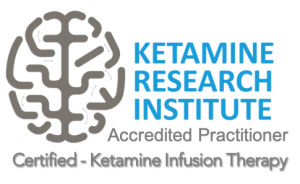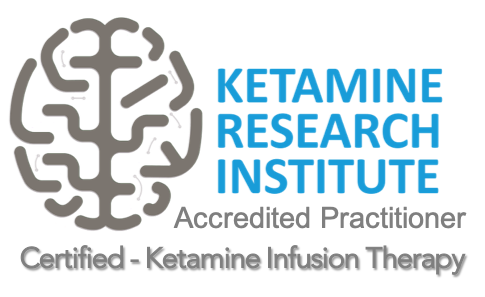 320 W. William Cannon Drive
Austin, TX 78745
512-400-4311
---
John L Schaeffer, DO
Dr. John Schaeffer, DO is a psychiatrist in San Francisco, CA who specializes in General Psychiatry, Child & Adolescent Psychiatry, Psychopharmacology, Integrative Psychiatry. He received his medical degree from College of Osteopathic Medicine of the Pacific and has been in practice for 20 years..
John L Schaeffer, DO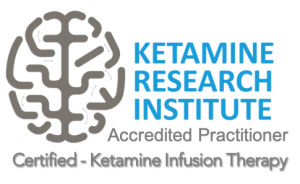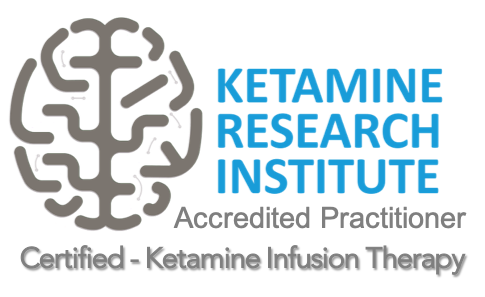 101 California Street
Ste 2710
San Francisco, CA 94111
916-320-4422
---
Maria C. Davila, MD
Dr. Davila was born in Buenos Aires, Argentina. She completed her medical school training in Buenos Aires before moving to Kansas City where she completed her psychiatric residency training at UMKC. She has been practicing in the community since 1998 and has served in many positions in local universities and hospitals. She is a bilingual (spanish) physician that has a passion for serving those in her community and helping with their needs..
Maria C Davila, MD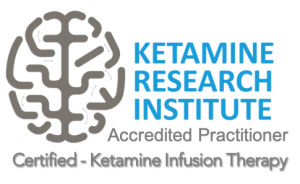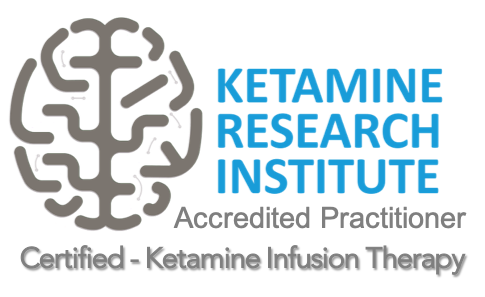 5300 West 94th Terrace
Suite 200
Prairie Village, KS 66027
913-381-8555
---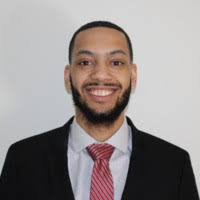 Justin D Grey, MD
Dr. Justin Grey, MD specializes in psychiatry in San Jose, CA.
Justin D Grey, MD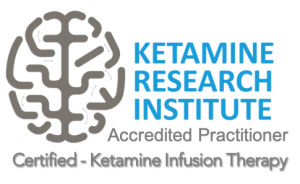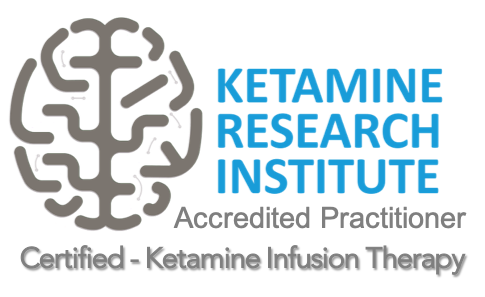 841 Blossom Hill Rd
Ste 207
San Jose, CA 95123
408-363-0115
---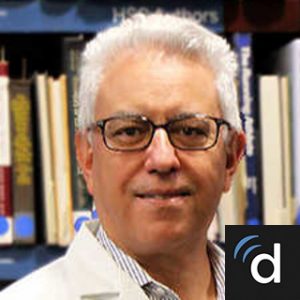 Tudor N Onisei, MD
Dr. Tudor Onisei, MD specializes in anesthesiology in psychiatry in Great Neck, NY and will soon be establishing a ketamine infusion center to treat mood disorders including depression, anxiety and PTSD.
Tudor N Onisei, MD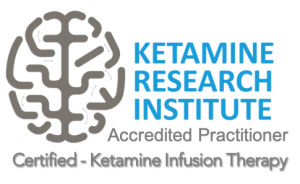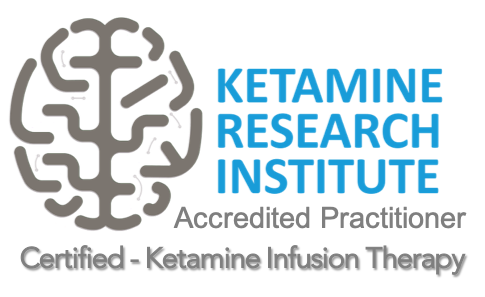 65 Beverly Road
Ste A
Great Neck, NY 11021
917-822-4074
---
Royce B Bartholomew, APRN, CRNA
Royce graduated from the University of Missouri-Kansas City with a master's degree in biology with an emphasis in human physiology, and from Truman Medical Center School of Nurse Anesthesia with certification as a nurse anesthetist in 1989. He graduated from Brigham Young University with a baccalaureate degree in nursing in 1985. He worked as a hospital anesthetist for 12 years for surgery and obstetrics. Royce founded Sweet Dreams, LLC, an office-based anesthesia company, in 2000 and has personally performed over 20,000 intravenous sedation anesthetics employing the use of Ketamine over the past 19 years.
Royce B Bartholomew, APRN, CRNA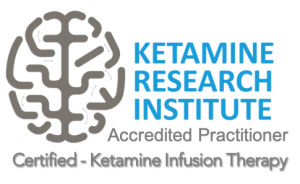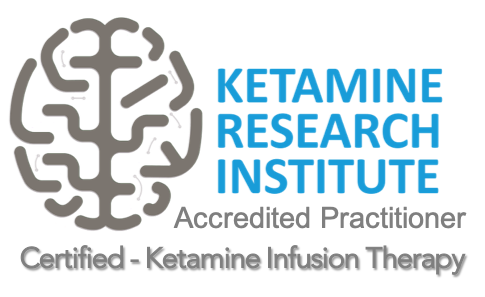 375 North Main Street
Ste 202
Kaysville, UT 84037
801-450-7147
---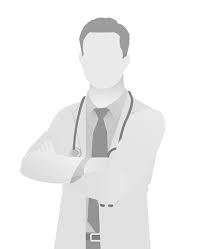 Matthew Ferraro, MD
Dr. Matthew Ferraro, MD specializes in family practice in Calgary, Canada and will be introducing ketamine-based infusion therapy into his practice.
Matthew Ferraro, MD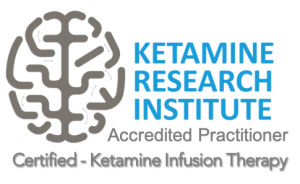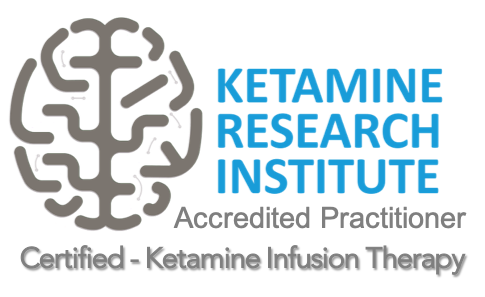 Oak Bay Medical Centre
2515 90 Ave SW
Suite159Calgary, AB T2V 0L8, Canada
403-281-2020
---
We Work As A Team
This is a team effort and requires expertise from many related fields. To ensure our patients comprehensive care, the Ketamine Research Institute and our trained and certified practitioners collaborate on an ongoing basis sharing knowledge and expertise in this rapidly expanding field.  We network to share the latest developments in the field, answer questions and build a shared database to conduct clinical research into ketamine-based therapy.
Chronic pain and mood disorders represent an immense clinical problem. With tens of millions of people in the United States alone suffering from the burden of these debilitating illnesses, there is a moral obligation to reduce this burden by improving the understanding and treatment mechanisms, developing new therapies, optimizing and testing existing therapies, and improving access to evidence-based care.
We bring together a multidisciplinary international collaboration in the field of ketamine-based therapy, bringing together scientists, clinicians, healthcare providers, and policy makers to stimulate and support the study of ketamine and to translate that knowledge into improved relief worldwide.
---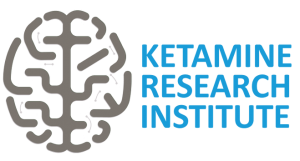 The Ketamine Research Institute was founded to continually improve and perfect ketamine treatment for an expanding range of chronic illnesses. After devoting almost 2 decades to the clinical use, research and development of this innovative therapy. We are a very specialized center devoted exclusively to ketamine treatment, clinical research, education and training physicians worldwide in the use of ketamine. We have developed the first and most comprehensive educational training program for physicians in the use of ketamine-based therapy.  More than that, we have established an international multidisciplinary collaboration initiative with centers in Australia and Europe to share knowledge and expertise with physicians on the cutting-edge of ketamine therapy.
Additionally, to ensure that all of our certified ketamine centers provide treatment in the most effective way and in a safe manner, the Ketamine Research Institute, in collaboration with our partners, has and developed the first International Standards for Ketamine Infusion Centers.  Our goal is to ensure that you have the best possible opportunity to improve with ketamine infusion therapy.
---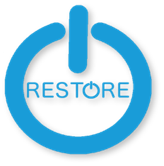 The RESTORE Infusion

Revolutionizing Ketamine Therapy