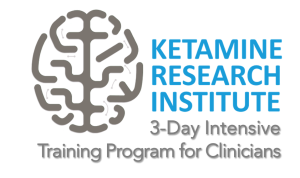 Ketamine Research Institute Training Program
"Our program represents the first standardized and Precision Medicine based ketamine infusion training course for clinicians, promoting an effective, safe and uniform infusion protocol for the treatment of mood disorders"...
GW Grass, MD — Ketamine Research Institute
Ketamine Research Institute
Ketamine Infusion Therapy Training Program for Clinicians:
A Practical and Precision Medicine-based "Mini-Fellowship" 
Approach to Optimized Ketamine Infusion Therapy for Mood Disorders

The Ketamine Research Institute Training Program
New and Expanded Training Opportunities for 2023
Due to the increasing need for well-qualified and certified ketamine infusion therapy clinicians, the Ketamine Research Institute will be expanding our training program for clinicians in January of 2023 to six sessions per year for a total of 18 available positions.
---
New for 2023: Improved Ketamine Assisted Psychotherapy with Precision Medicine and a Target-Controlled Infusion Protocol
---
The Ketamine Research Institute is now offering a specialized training course: Improving Ketamine Assisted Psychotherapy through the use of Precision Medicine and a Target-Controlled Infusion.  This advanced course is for clinicians currently using KAP who are not satisfied with the short duration of therapeutic engagement provided by multiple IM injections of ketamine or subpar response rates.
This unique training opportunity provides clinicians with the ability to accurately determine the therapy interval needed, while patient ketamine concentrations are maintained at an optimal steady state for psychotherapy. This protocol also enhances the ED50 pharmacological aspects of ketamine-based therapy to greatly improve patient engagement and overall therapeutic response rates.
---
RESTORE: A New Methodological Approach to Improve the "Real-World" Effectiveness of Ketamine Infusion Therapy for Treatment-Resistant Depression.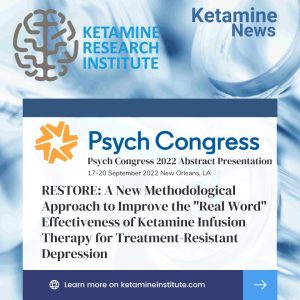 Join Us in New Orleans and Orlando
To learn more about our training programs, please join us at the 2022 Psych Congress Annual Meeting in New Orleans and the International Conference on Neurology and Brain Disorders in Orlando as we present the results of our 5-year outcome study: RESTORE: A New Methodological Approach to Improve "Real World" Effectiveness of Ketamine Infusion Therapy for Treatment-Resistant Depression.
---
Precision Medicine = More Effective Ketamine Infusion Therapy.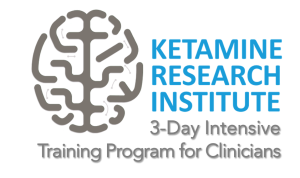 Our training program provides the knowledge, tools, and training necessary for our graduates to achieve the same "remarkable" levels of improvement (70-75% improvement following ketamine infusion treatment), high rates of completion, and few, if any, "adverse effects" as those reported by the most sophisticated, high-level research programs.
As a result of the increased need for well-qualified and certified ketamine infusion therapy clinicians, the Ketamine Research Institute will be expanding our training program to 6 training sessions in 2023. In addition, we will be adding a resource and network directory for patients who contact us seeking more information regarding our Certified ketamine infusion clinicians.
---
The Origin of Our Ketamine Training Course:
Ketamine Infusion Therapy for Mood Disorders - A 3-Day Intensive Training Course for Clinicians presented by the Ketamine Research Institute is the first and only comprehensive Clinical Ketamine Training Program for clinicians in the United States.
This training program results from over 35 years of my clinical research and experience in ketamine practice, personally administering ketamine-based therapy to treat a wide variety of complex and challenging medical and mental health issues. Because of our expertise and accomplishments in ketamine therapy, patients and practitioners have come to us from around the world seeking help.
That experience, knowledge, and expertise have formed the basis of our ketamine training program. Unlike any other program, we provide each of our clinicians with "one-on-one" individualized training in an actual ketamine infusion center environment and the necessary real infusion experience to fully understand and appreciate the full therapeutic potential of ketamine therapy.
We've learned that this immersive and "practical" ketamine training center environment is superior to online video formats or sterile classroom instruction in acquiring useful clinical information and real-world experience with ketamine therapy. Our program may be best characterized as a "mini-fellowship" clinical training program in ketamine infusion therapy coupled with ongoing mentorship, clinical support, and direct access to our core group of experts and me long after the initial training.
We are confident that no other ketamine training program in the United States can provide the depth of material, sophisticated Precision Medicine based approach to ketamine therapy, clinical experience, and ongoing support required to become highly proficient in this cutting-edge treatment that we provide.
Gerald W. Grass, MD - Course Founder
---
The Early Days
The ketamine infusion protocol, used by almost all practitioners worldwide today to treat depression, was discovered at the Yale University School of Medicine/West Haven, Connecticut VA Hospital over 25 years ago. It was my former Department at Yale (Anesthesiology) that formulated and administered the very first ketamine infusion treatment, which has since become known as the "standard" ketamine infusion and is now used by many others around the world, including many prestigious Academic Medical Centers such as Harvard, Yale, Columbia, and the National Institutes of Mental Health (NIMH).
Although I first became acquainted with the clinical use of ketamine in 1985, the early underpinnings of our current training program began in 2002 during my time at the Mount Sinai/NYU Medical Center. They became more formalized in 2007 as part of my teaching responsibilities at Yale University Department of Anesthesiology. As an Assistant Professor in the Department of Anesthesiology, Director of the Pain Medicine Fellowship Program, and Chief of Pain Medicine for the Connecticut VA Healthcare System, in addition to my clinical duties and research, I was responsible for educating Anesthesiology Residents and Fellows in Pain Medicine.
As part of my curriculum, I included didactic lectures, demonstrations, and hands-on training in administering high-dose ketamine infusions for chronic neuropathic pain conditions. In addition to teaching Residents and Fellows, I also conducted clinical research on the therapeutic basis of ketamine therapy. I taught attending physicians, Administrators, and Researchers from the V.A. nationwide and Physicians in the Department of Defense on the remarkable potential of ketamine in treating returning veterans with complex physical and psychological injuries.
---

Innovation and Evolution of Ketamine Therapy
That early program has evolved significantly over the years, as I have accumulated thousands of hours of direct, "hands-on" ketamine infusion time with patients worldwide who have come to us with widely varied clinical presentations and co-morbid conditions for treatment.
It became apparent that the simple infusion protocol of 0.5mg ketamine per kilogram given intravenously over 40 minutes, which has become the "de facto" standard ketamine infusion treatment for mood disorders, is not as effective in actual clinical practice as it is in well-controlled research studies. Why is that?
What other factors and considerations need to be accounted for to improve the therapeutic benefit of ketamine?
There were many questions but few answers. For example, what patient selection factors must be considered to obtain the best results, and do many patients' medications interfere with ketamine? Should individual variations in patient metabolism and genetics be considered when determining the dosage of ketamine to use?
Then there was the issue of "set and setting" and how to best prepare a person to undergo and benefit from the unique psychological and phenomenological ketamine experience. What should the environment look like, should someone always be with the person during an infusion, and what music or visual imagery should you use - if any? Can we monitor their internal states in some way? Answering these issues became a prolonged investigation of its own.
How to Improve Efficacy and Outcomes.
Over the years, we have found answers and implemented them into a more evidence-based approach to ketamine therapy. That knowledge and experience have been condensed and distilled into our current training course. The training that we provide is conducted in our ketamine infusion center in Sarasota, FL. so that you can see and experience the process of ketamine infusion therapy firsthand.
The program is focused on and intended to train a core group of Physicians, Nurse Practitioners, CRNAs, and allied medical clinicians to provide Precision Medicine based ketamine infusion therapy.   Utilizing concepts and practical approaches based on Precision Medicine allows our trainees to provide the highest quality, evidence-based, optimized, and enhanced ketamine therapy available to patients in their current office or outpatient practice setting.
We believe that our three-day intensive course with personalized, one-on-one training, actual infusion experience, and continuing personal guidance as our students begin to provide ketamine infusion therapy is unique and invaluable components to this training program and our student's success in utilizing this cutting-edge therapy.
---
"It is our opinion that no other ketamine infusion training center or course in the world can provide this level of expertise and experience."
---
Course Rationale:
During the recent COVID epidemic, depression, anxiety, and post-traumatic stress disorder rates have all risen dramatically. Media outlets have been educating the public about the tremendous therapeutic benefits of ketamine and other psychedelics for the rapid relief of mood disorders and related conditions.
Health insurance companies in Canada and the U.S. have taken notice of this new treatment modality and may soon cover such treatments. As this evolution unfolds, many more individuals in need of a new and effective treatment option for mental health issues will benefit from ketamine-based therapy.
The "Big Business" of Ketamine Therapy.
Although ketamine infusion therapy is remarkably rapid and effective in improving patients with treatment-resistant depression under strict research conditions, that is not always the case in actual clinical practice.
Unfortunately, some clinicians who provide ketamine therapy and now business biotech firms and venture capital-backed firms seeking to "commercialize" ketamine treatment appear to be doing so without having the necessary clinical knowledge of the complexities of this cutting-edge therapeutic modality. As a result, treatment outcomes are frequently not as good as they might be. And this is a concern for all of us.
Some Ketamine Treatments May Not Be As Effective As You Think.
Our experience, and that of others, suggest a more realistic number would be only 40-50% of people respond to ketamine infusions when administered in a community setting (1). In fact, according to  recent research studies,  just 18.3%* - 45.5%* of patients with treatment-resistant depression responded favorably after six infusion sessions in a community hospital setting (2).
There are many reasons for the lower response rate; some typical factors include a lack of training and experience in administering ketamine, failure to adhere to strict patient selection and treatment standards, and failure to appropriately adjust ketamine dosing based on the patient's medications, metabolism or genetic profile.
For example, according to a study published by the Osmind Corporation (3) of 9016 patients who received ketamine infusion therapy from community based providers only 6% (537) of those treated met the minimum required study treatment standards. Approximately 61% dropped out of treatment prior to completing the initial phase of infusions. and once completed most dropped out of treatment within 6 months, with 8.4% becoming worse following ketamine infusion therapy.
What Is Currently Needed.
As a result, there is a tremendous need for qualified medical professionals trained to provide patient-centered, safe, effective ketamine therapy for mood disorders. This 3-day intensive program aims to provide clinicians with the necessary skills, understanding, and knowledge to administer a superior and optimized ketamine infusion to their patients in an office or outpatient setting (4). The program covers all aspects of ketamine therapy that have practical clinical applications today and for the future.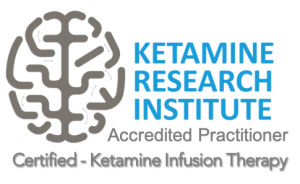 ---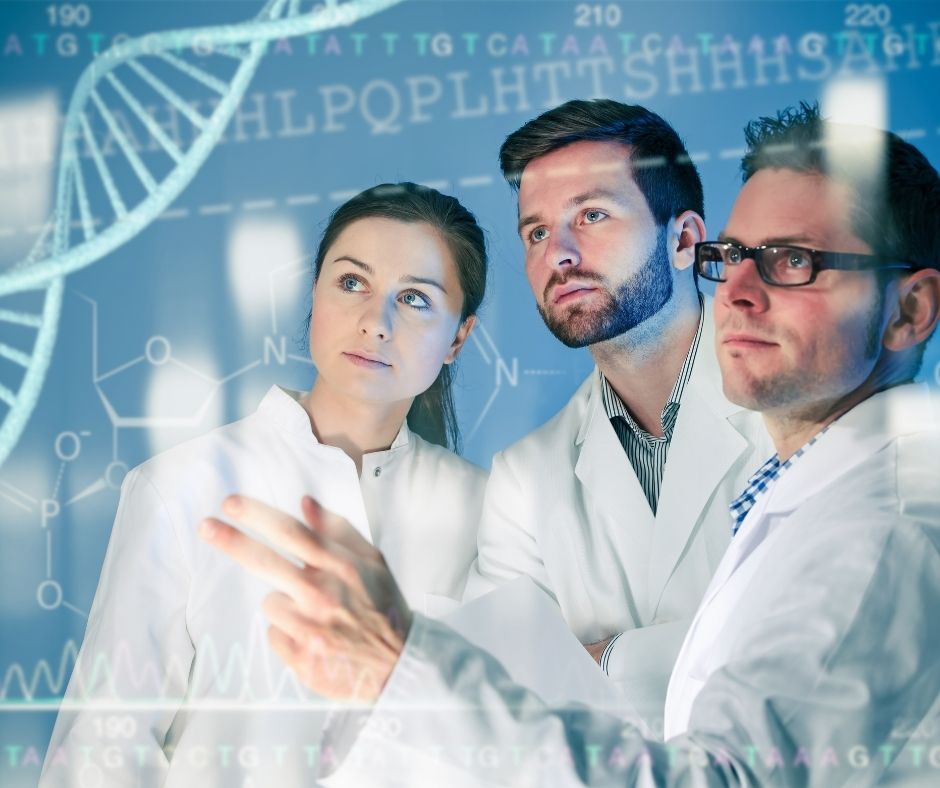 Course Overview
With a focus on clinical efficacy, safety, and patient welfare, the Ketamine Research Institute's program trains participants to safely administer ketamine-based therapy to patients with various mood disorders. This therapeutic approach is now widely recognized to have remarkable effects on treatment-resistant depression, bipolar disorder, post-traumatic stress disorder (PTSD), obsessive-compulsive disorder (OCD), and some forms of chronic pain.
An additional goal of this training program is to train nurses, psychologists, and other medical and mental health clinicians, exploring new treatments options that will be more effective than traditional treatments currently being used.
The course trains participants to safely and effectively administer the ketamine infusion protocol developed at Yale in 1994-2000 and currently used by the National Institute of Mental Health, Academic Centers, and Major University Medical Centers worldwide.
---
Special Note: This course goes beyond the original limited protocol by training professionals to provide a more sophisticated Precision Medicine approach to ketamine infusion therapy. One that we have found to be more effective, versatile, and cost-effective for your patients (4).
---
Course Format:
Our ketamine therapy program is provided in an actual ketamine infusion center setting. Participants will learn while getting to know the equipment, monitoring devices, and layout of an existing ketamine infusion center.
Small Group - One-on-One Attention
Our course is usually limited to only three practitioners at one time to facilitate a small group learning environment, active discussion, and adequate familiarization with an actual ketamine infusion center.
While with us, clinicians have an opportunity to become familiar with and use all of the necessary monitoring equipment, venous access technologies, intravenous delivery systems, and supplies necessary for the safe administration, storage, and handling of ketamine.
Hands-On Clinical Experience
We have found that this type of immersive and practical ketamine training center environment is better suited to gaining useful clinical knowledge and actual experience in ketamine therapy than can be provided by online video formats or sterile classroom instruction.
Our intensive training course is a unique educational experience. The course content is comprehensive, extensive, and highly practical; the content of the curriculum is also dictated by the needs of the individuals taking the course.
Personalized To Your Needs
To the degree possible to maintain our educational objectives, the 3-day intensive training is customized to each practitioner's needs and skill level. It delves deeply into specialized aspects of ketamine pharmacokinetics and pharmacodynamics, including the effects of patient-specific metabolism, medication interactions, and genomic variables on ketamine metabolism and efficacy.
---
Ketamine Infusion Experience
A unique aspect of the Ketamine Research Institute program is that clinicians who undertake the intensive training are also provided with the opportunity to experience a ketamine infusion firsthand to fully understand this remarkably versatile medication's unique psychological benefits and therapeutic potential.
---
APA and ASA Training Guidelines and Recommendation
All of our training meets or exceeds the consensus recommendations published by professional organizations such as the American Psychiatric Association and the American Society of Anesthesiologists. Clinicians who complete the course are provided with the comprehensive course manual, which summarizes all of the lecture and presentation concepts and provides the necessary scientific references supporting ketamine therapy.
Also included are examples of required DEA documentation, treatment consents, medical evaluation, and treatment records. In addition, participants are provided with certification of training by the Ketamine Research Institute and personal assistance during the initiation phase of their ketamine infusion practice. They are invited to participate in our ongoing discussion board and chat group.
---
Course Objectives:
The course is highly comprehensive and practical in its approach. It includes a detailed didactic component that gives the practitioner a broad overview of the evolution of ketamine therapy and insight into future clinical applications, including neurodegenerative disorders, inflammatory conditions, and substance abuse disorders. Much of our time is devoted to understanding ketamine therapy from pharmacologic, physiologic, and phenomenological perspectives.
Understanding the Principles and Foundation of Ketamine Therapy
We thoroughly cover issues of appropriate patient selection and preparation, essential safeguards/precautions, and follow-up or transitional care. The unique aspects of ketamine pharmacokinetics and pharmacodynamics, including the effects of patient-specific metabolism, medication interactions, and genomic variables are covered in-depth. Understanding these concepts directly impacts the success or failure a practitioner may encounter in a clinical setting and provides the necessary flexibility to modify infusion protocols and treatment regimens to improve outcomes in challenging cases.
Practical Clinical Aspects of Ketamine Treatment
Practical considerations include supplying the student with the tools, information, and resources necessary to undertake ketamine-based therapy, including the prerequisite equipment and supply requirements, staffing requirements, drug acquisition, and DEA safe storage and recording procedures. Also, each student is provided with numerous examples of medical documentation necessary for initial patient contact and evaluation, consent forms, procedure notes, infusion records, and follow-up protocols.
---
---
Ketamine Infusion Therapy for Mood Disorders 3-Day Intensive Course
The Ketamine Research Institute ketamine-assisted therapy training program is ideal for clinicians and other medical/mental health experts interested in ketamine as a primary treatment approach for various clinical issues, including mood disorders, addiction issues, and neurodegenerative/inflammatory/functional illnesses.
We understand that ketamine therapy is unlike any "standard" medical procedure and that a cookbook — "one-size-fits-all" — ketamine infusion protocol approach does not work well for everyone.
The Benefits of Our Training Program
The course not only covers all of the practical aspects of ketamine therapy and ketamine-assisted psychotherapy but expands into scientific principles allowing optimization of the basic protocol. It focuses on in-depth and practical techniques which allow for flexibility when administering ketamine based upon the unique circumstances of each patient.
Learn While Doing - Gain Clinical Experience
More than that, it is our opinion that the specialized skill set and practical experience required for the safe and effective administration of ketamine infusion therapy cannot be learned from an online video presentation or in a formal classroom setting.
Therefore, our course training is conducted in person - in a small group seminar format - and all learning takes place "on-site" in an actual infusion center. This real-world environment allows you to become familiar with how infusions are actually performed and provide for "hands-on" demonstrations of the necessary monitoring equipment, venous access devices, intravenous delivery systems, and supplies essential for the safe administration, storage, and handling of ketamine.
Ketamine Research Institute Personal Mentoring
With an evidence-based, adaptable approach to ketamine therapy and practical experience in administering ketamine infusions and ongoing clinical support, our training program provides the optimal opportunity to achieve clinical proficiency and expertise rapidly.
---
Ketamine Infusion Therapy for Mood Disorders
3-Day Intensive Course
Our course not only covers all of the practical aspects of ketamine therapy but expands into scientific principles allowing optimization of the basic protocol.  All course training is conducted "on-site" in an actual infusion center so that you will have an opportunity to become familiar with the environment in which infusions are performed. This includes a demonstration of the necessary monitoring equipment, intravenous delivery systems, and supplies necessary for the safe administration, storage, and handling of ketamine. 
How to effectively integrate ketamine therapy into your current practice
_________________
---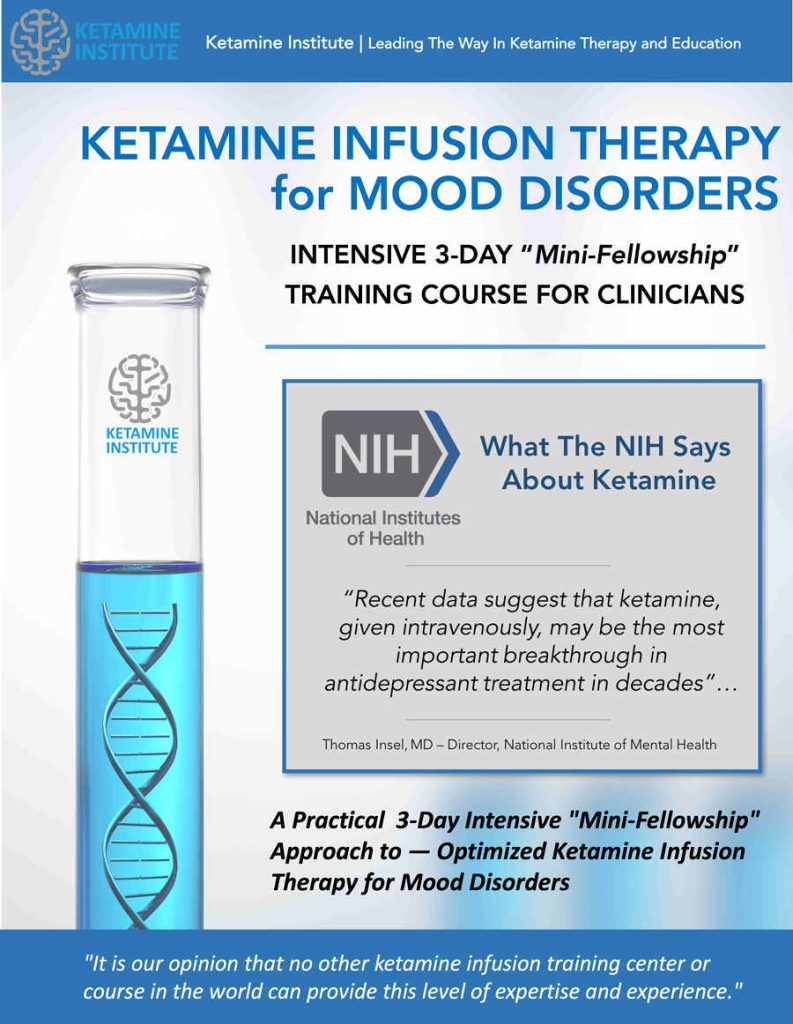 ---
Intensive Course Description - Current Content 2022
The Ketamine Research Institute ketamine-assisted therapy training course content is comprehensive and integrated. It systematically embraces all major aspects of ketamine therapy/psychedelic therapy and emphasizes the incorporation of ketamine-assisted therapy into contemporary professional practice.
Module 1 - A New Way of Looking at The Treatment of Mood Disorders
Introduction – Gerald W. Grass, MD
Are Conventional Antidepressants Obsolete?
Ketamine - A Master Molecule for Rapid Improvement in Mood Disorders
The Human Connectome Project and How It Impacts Mood Disorder Treatment
Ketamine as a form of Multimodal Neuromodulation Therapy
Why You Should Perform Ketamine Infusions in a private practice setting
Question and Answer Session
Module 2 -The Current Scientific Evidence Supporting Ketamine Assisted Therapy
What is Ketamine – The Strange History of CI 581
Summary of the Current Scientific Evidence for Ketamine Therapy Part 1
Summary of the Current Scientific Evidence for Ketamine Therapy Part 2
Pharmacodynamics and Pharmacokinetics Aspects of Ketamine Therapy.
Beyond the Pharmacological Effects of Ketamine – Transpersonal Perspectives
Research into Other Ketamine-like Compounds – Will They Be Effective?
Should You Consider Incorporating Other Psychedelic Agents in Your Practice?
Question and Answer Session
Module 3 - Practical Clinical Aspects of Ketamine Assisted Therapy
How to Choose the Right person and Right Condition for Ketamine Assisted Therapy - Not Everyone is a Good Candidate.
Medical Records, labs, and Prior Treatments – What's Important and What is Not.
Contraindications to Ketamine Assisted Therapy - When To Be Very Careful.
Medicolegal Concerns about Off-Label Use of Ketamine and Psychedelic Therapy.
The Best Way To Administer Ketamine: Intravenous vs. Intramuscular vs Oral/Nasal.
Is Ketamine Abuse and Substance Dependence An Issue?
Question and Answer Session
Module 4 - The Ketamine Infusion Protocol and Procedure
Pre-Procedure Assessment and Documentation Requirements
Equipment Requirements Necessary for Providing Ketamine Safely
Fundamentals of Anesthesia Monitoring and Intravenous Therapy
Patient Monitoring Requirements for Infusion Therapy
Adverse Effects Associated with Ketamine and How to Manage Them Effectively.
Procedure Observation and Post-Infusion Interview
Question and Answer Session
---

Special Section - Participate in an actual Ketamine Infusion/Personal Ketamine Experience.
While other training programs focus solely on the scientific and clinical aspects of ketamine therapy, we go beyond presenting mere technical information to provide the necessary "hands-on" practical experience in administering ketamine infusions that are required to become proficient.
The ketamine infusion experience can be a profound and life-changing event for many people. Most importantly, and unique to our training course, practitioners are also given the opportunity and encouraged to experience a ketamine infusion themselves to fully understand and appreciate the unique psychological environment which their patients will experience.
This one-of-a-kind experience will allow the clinician to personally relate to your patients' pre-infusion anxieties and concerns about ketamine therapy and provide first-hand accounts of what the experience is like. More than that, it provides you with invaluable personal insights into the phenomenological environment of ketamine-assisted therapy and enhances your understanding of the unique therapeutic potential of ketamine.
---
Module 5 - Optimizing Outcomes and Expanding Indications for Ketamine-Assisted Therapy
Optimizing Serum Concentration for Maximal Benefit.
Special Considerations for Ketamine Assisted Psychotherapy (KAP therapy).
Medications, Metabolism, and Genetics = Make or Break Treatment Outcomes
Treating Complicated Patients with Mood Disorders and Other Mental Health Issues
How to Monitor Treatment Effectiveness and Outcomes.
Beyond the Recognized Benefits of Ketamine – The Master Molecule
The Expanding Indications for Ketamine Therapy.
Is Ketamine really a "Dissociative" Medication - Or is it more "Psychedelic" than Psilocybin or LSD?
Psilocybin, LSD, DMT, and Ayahuasca – Psychedelics May Not Be That Magical After All
Question and Answer Session
Module 6 - Establishing A Ketamine Therapy Program in Your Existing Practice Setting
Establishing A Ketamine Assisted Therapy Program in Your Current Practice Environment.
Creating A Scalable Infusion Program for New and Existing Patients.
What are the Start-Up Costs Involved in beginning Ketamine Therapy
How to Make It More Affordable for Patients?
Recommendations for Space, Staff, Supplies, Equipment, and Vendors.
Educating colleagues, patients, and referral sources about ketamine-based therapy.
Ketamine Institute Mentoring Program

---
After this program, participants will be able to:
— Understand the rationale for using ketamine infusion therapy for mood disorders and the mechanism of action of ketamine as an antidepressant.
— Safely administer ketamine infusion therapy to patients with mood disorders using the National Institute of Mental Health/Yale Protocol
— Identify and manage potential adverse effects associated with ketamine infusion therapy.
— Understand the principles of pharmacokinetics and pharmacodynamics as they relate to ketamine
— Develop a patient care plan for administering and monitoring ketamine infusion therapy in collaboration with a qualified medical professional.
— Optimize treatment outcomes through practical strategies such as dose titration, metabolic optimization, and other psychotherapeutic augmentation techniques.
— Establish and Manage a "State of the Art/Best Practices" Ketamine Infusion Center.
---
Who Should Attend
The number of organizations and groups offering ketamine training has risen as interest and popularity in ketamine and psychedelic therapy have grown. Some, of course, are better than others and each may focus upon different applications of ketamine assisted therapy. It is essential to us that the type and nature of the training be appropriate for a clinician's skill set and unique requirements.
Our training course will be better suited to those clinicians who wish to employed ketamine therapy as:
A Primary Treatment Modality:
Our ketamine-assisted therapy training course is particularly well suited for clinicians and other medical/mental health professionals interested in ketamine-based therapy as a primary treatment approach for a variety of clinical problems including mood disorders, addiction issues, and certain neurodegenerative/inflammatory/functional diseases. It emphasizes an in-depth and practical approach to ketamine therapy utilizing knowledge of the underlying principles of ketamine therapy.
This establishes a firm foundation for knowledge and, when combined with practical clinical experience administering ketamine and ongoing clinical support in administering ketamine therapy, provides the best option for developing clinical proficiency and expertise.
Or as Adjunctive Therapy for Multimodal Practices:
For psychiatrists and other medical professionals who wish to utilize ketamine therapy as a supplement to their current therapies such as psychotherapy, rTMS, or ECT - we provide an in-depth approach that will facilitate early implementation of a safe, standardized, and effective treatment modality.
For those who do not require a personalized or practice-tailored approach, infusion experience, or ongoing clinical support; a training program such as the one provided by IPI/ASKP3 - Ketamine Medical Provider Online Training - may be adequate for their needs.
For Those Primarily Interested in Ketamine Assisted Psychotherapy Options:
Physicians/Clinicians and other licensed psychotherapists who specialize in neuropharmacology and/or psychotherapy who wish to utilize ketamine as a therapeutic tool during therapy sessions may find the training provided by Phil Wolfson's group, The Ketamine Training Center, to be the most suitable for these situations.
If you have some prior experience with KAP but are not satisfied with the short therapy intervals due to repeated IM injections of ketamine and the less than robust response rates, then our new advanced training program for therapists in Improving Ketamine Assisted Psychotherapy Through the Use of Precision Medicine and Target-Controlled Infusion/Hypodermoclysis may be of interest to you.
---

Course Application and Fees:
How to Apply:
To apply for the course, please download, complete, and return the Training Brochure/Application. In addition, please also submit copies of your current active medical/professional licensure, a resume of formal training, including ketamine infusion therapy, if any; and a brief but thoughtful explanation of your interest in and planned use of ketamine-based therapy.
You may send the materials to us by email at restore@ketamineinstitute.com or by Fax at 850-602-9013.
After You Submit an Application:
Once all of the documentation has been received and reviewed, we will arrange a convenient time to discuss your application, answer any preliminary questions you may have, and provide you with additional details about the program.
Once Accepted:
Before beginning the course, it is helpful to have as much background in ketamine therapy as possible. Many physicians have a naïve view that a ketamine infusion is a simple procedure that support staff can perform and monitor while the clinician is attending to other concerns. That belief has led to the proliferation of "ketamine clinics" that often provide substandard care and have inconsistent or poor outcomes.
I believe that to do anything well and have consistent success with your patients, the more you understand the underlying pharmacodynamic and pharmacokinetics involved, the better able you will be to deal effectively with your patients. Particularly those more challenging and complex cases that will present to your office over time.
To help in that regard, we recommend that clinicians who attend the course consider reviewing certain preliminary information that provide essential background knowledge which they will find very helpful to fully benefit from our course and later daily practice situations.
---
  2022 Training Program Schedule
Application to the course does not guarantee acceptance. All applications for training are reviewed and the class roster is filled on a rolling basis. The course typically fills early and it is beneficial to submit your application as soon as possible.
  Currently Scheduled Course Dates:
February 17th-19th - Class Full.
May 19th-21st - Class Full
August 18th-20th - Class Full
October 13th-15th - Class Full
Contact Us for Cancellation List - TBD December Class may be available
---

Physicians/Clinicians - Usually limited to 3 Clinicians
The registration fee includes all six modules, practical ketamine infusion experience, personal mentoring for one year, and all related course materials:
— The Comprehensive Course Manual and References.
— Examples of Patient Selection/Screening Criteria, Office Procedures, Medical Documentation, Infusion Records, DEA Controlled Substances Log, and Administration Record Forms.
— Ketamine Infusion Protocols, Procedures, and Policies.
— Pharmacokinetic Calculator recommendations, Adjusted Body Weight/Composition Calculations, and Drug/Drug Interaction Guides.
— Guidelines for Vendor Selection, Supplies, Equipment, and Monitoring Equipment.
— KRI Standards for a Ketamine Infusion Center. Space, equipment, supplies, and staffing recommendations.
— All participants are provided with certification of training by the Ketamine Research Institute.
— Lifetime Personal Mentoring and clinical advisement practice and ongoing lifetime participation in private group discussion and core group advisement sessions.
The registration fee for the 3-Day Intensive for Physicians/Clinicians is $8950.00.
PAYMENT POLICY - Upon formal acceptance into the course a $2,500.00 deposit will be charged. The balance of $6,450.00 will be due 14 days prior to your course start date. Should you need to cancel within 14 days or less of the course start date, you will receive a full refund of any fees paid less your initial deposit of $2500.00.
---

Nurses/Psychologists/Other Clinicians - available by special request only
This course is specifically tailored to each attendee's needs and anticipated role in providing ketamine-based therapy. It is therefore essential that we understand and discuss your specific clinical scenarios, treatment objectives, learning requirements so that we can ensure you receive the greatest benefit from our program.
Please contact us directly by email to arrange a time to discuss your interest in ketamine-based therapy.
---
Please Note:
Accommodations are not included; however, a discounted rate is available for our colleagues with our partner hotels including the Hampton Inn, Ritz-Carlton, and Hilton Art of Ovation hotels.
Please be aware that the course does not focus on the RESTORE infusion process which is proprietary to the Ketamine Research Institute. It is also our policy to ask all attendees to sign non-disclosure agreements prior to the start of the course.
---

Individual, Institutional, and Governmental Intensive Training
sessions are available by special arrangement.
---
Ketamine Research Institute Consulting Services
We do provide consulting services to a select few clients. Our experience in consulting has included private individuals, group medical/healthcare practices, pharma and biotech firms, as well as government agencies, and the military.
---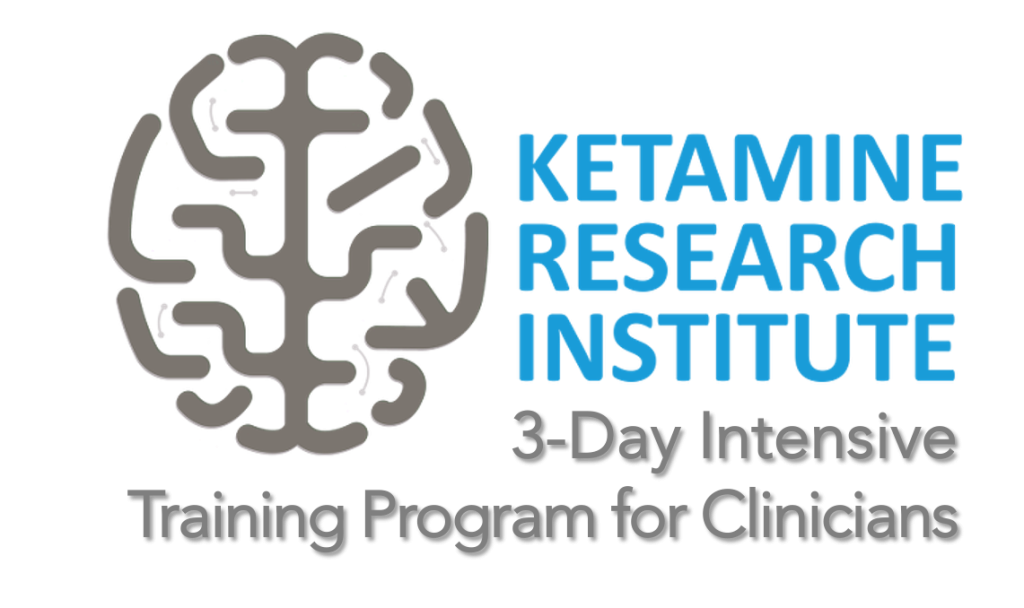 For additional information, please contact us at:
Or download the program brochure and fax all required documents to:
850.602.9013
---
What Our Graduates Are Saying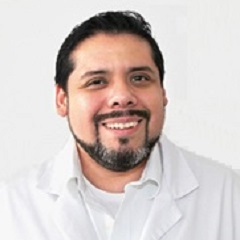 "I am an Austrian psychiatrist. One year ago, I started using ketamine for the treatment of my depressive patients without formal training using the standard protocol published in the literature.  I decided to attend the Ketamine Institute's training program to enhance my skills.
The Ketamine infusion therapy for mood disorders" training course for physicians went above and beyond my expectations. Dr. Grass' brilliance and profound professional expertise made this course an unforgettable and truly eye-opening experience. I can now understand Ketamine from a pharmacological, anesthesiology, psychiatric, medico-legal and therapeutic perspective. I could put the contents I learned immediately into practice and my patients are already profiting from the knowledge I gained."
Since completing the course, Dr. Landauro writes…
"I arrived safely to Salzburg yesterday. Today we are performing our first optimized ketamine infusion. My patients and I are excited about this.
I treated the first wave of my ketamine eligible patients. Last Friday I talked to Ingrid. She couldn't stop thanking me. To be sincere, I would have never thought any kind of improvement to be possible in her case. Ingrid's depression is cracked - not in remission - but really cracked. 40 years of treatment from some of the greatest minds in the country couldn't do the trick; the brilliant new protocol I learnt from you did. She had her first "not very painful 2 weeks" she can remember. She still complains, she still feels bad - but not so bad. I will come back to Ingrid later…
The sheer fact that I have the option to apply the optimized protocol gives my clients strength. It's a whole new experience for them when I tell them "you don't have to suffer longer than you want to." I make them aware that we can "eradicate" 80% of depressions in a week. It gives them confidence and a reason to hope.
I went to Florida to learn how to give infusions properly, I came back with a huge arsenal of psychiatric-psychotherapeutic power-tools.
I wish you would have heard Ingrid saying…
…thank you!"
-Dr. Med R Febres Landauro – Saltsburg, Austria
---

Relevant Current Research Articles
Additional recently published research articles may be found in our RESEARCH section

The Ketamine Institute is leading the way in the field of ketamine infusion therapy and physician education with our new ketamine infusion training program. We're on a mission to accelerate the health care revolution. We have pioneered ketamine infusion therapy to bring the latest breakthrough discoveries about ketamine out of the research lab and into our infusion centers.

A New Therapeutic Option for Depression and Pain

The Restore Ketamine Inusion