RESTORE® & REBOOT From Burnout Syndrome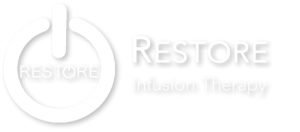 Regain your zest for life today with the


RESTORE

Essential

Infusion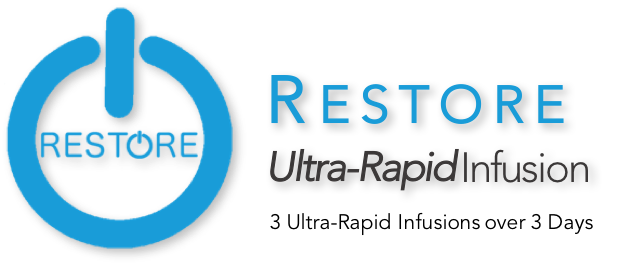 You have paid a very high price for achievement
The price is very high, and it sneaks up on you slowly. It can happen to anyone with demanding and high-stress careers…doctors, nurses, pilots, lawyers, and business executives.
It can sneak up on you without you even noticing what happened. It may begin with just feeling tired all the time.  It's the sense of not having any energy, of being entirely spent all the time. And the exhaustion can be emotional, mental, or physical.
Then you feel like what you're doing doesn't matter that much anymore, or you may become disillusioned with everything. You, or others around you, might frequently notice that you seem to be more generally pessimistic than you used to. While everybody experiences some negative emotions from time to time, yours seems to be there more often than not.
Family members are affected too. Your spouse and children notice that you've changed. You may be more distant, less involved, less attentive. You don't have the energy or enthusiasm you once had, and relationships suffer.
Then your boss may casually remark that your work isn't quite up to par and ask what's going on? The stress mounts, and it begins to interfere with your ability to pay attention or concentrate. You start to find that you're more forgetful and have a more challenging time concentrating and remembering things. It finally reaches the point where you just don't care anymore, and you don't want to keep on doing this. You may want to quit your job, or worse yet, you may be in danger of being fired.
Now what do you do?….you begin to wonder if you can ever get your old life back again.
 Fortunately, there is hope...now there is

RESTORE!

---
If you are serious about getting your life back, then you're Ready to be RESTORED! with....
The

RESTORE

Essential

Infusion

Now, There is Hope With RESTORE
The RESTORE Ultra-Rapid Infusions are the most advanced formulations of ketamine-based therapy available today and is clinically proven to provide rapid relief and remission from Burnout Syndrome. Better than that, RESTORE is more effective and relief can last 3 times longer than other with ketamine infusions. Best of all, you can begin to have  relief in just minutes after the very first infusion.
If you've suffered from Burnout and almost given up hope of finding relief, now there is hope! It almost sounds too good to be true, but the number of people receiving RESTORE is growing rapidly. Today, almost 20 years after the breakthrough discovery at Yale, RESTORE is finally reaching the people who need it most.
---
Is a RESTORE 

Infusion

right for me?
---
If you suffer from Burnout and have not had relief with prescription medication or other traditional treatment modalities, then RESTORE Infusion therapy® may be an option for you. The best chance for rapid relief from Burnout Syndrome is from the most advanced and effective treatment available. RESTORE Infusion therapy® is more effective and longer-lasting than other ketamine infusions, so you have the best chances of getting better.
With RESTORE, improvement can start within just hours and you only need 3 infusions over just 3 days. So you can begin treatment on Friday and be back at home on Sunday. The fact that RESTORE is longer lasting than other infusions means that you may only need 1 or 2 quick "reboot" infusions per year to keep feeling better. And RESTORE is individually formulated and customized to your unique circumstances and conditions so you know that you will receive the best possible treatment that's right for you.
We are happy to provide you with more information to see if RESTORE Infusion therapy is right for you. Just fill out the contact form below and we will get right back to you! 
---
At the Ketamine Research Institute, we have spent more than 25 years researching and developing ways to enhance the effects of ketamine to make it even better and to last longer that the standard infusion. We have been able to achieve those goals by combining cutting edge research and innovations in the fields of Anesthesiology, Neuropharmacology and Neurocognition to develop the RESTORE Ultra-Rapid Infusion.
Now, we have the ability to help even more people achieve greater, longer lasting relief from chronic pain and depression with the most advanced formulation of ketamine available today!

---
OK, I'm Ready to Be Restored!....
The RESTORE Ultra-Rapid

Infusions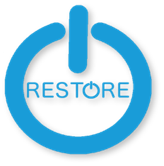 We look forward to speaking with you!

Contact us today to determine if RESTORE is right for you. Just email or call for more information. We are here to help!
The Next Generation of ketamine therapy.
Or call us at :
800-850-6979