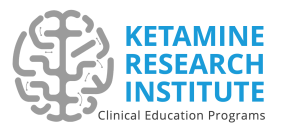 Ketamine Research Institute Training Program
"Our program represents the first standardized, Precision Medicine based ketamine infusion training course for clinicians that offers didactic, supervised clinical, and experiential training.  Our program meets or exceeds all APA and ASA recommendations while promoting more effective, safe, and uniform infusion protocols for ketamine-based therapy in the treatment of mood disorders"...
GW Grass, MD — Ketamine Research Institute
Why You Need Our Ketamine Therapy Training Program
The Only Comprehensive Program That Meets All APA and ASA Training Recommendations for Didactic, Clinical, and Experiential Components
---
Ketamine Infusion Therapy Hold Great Promise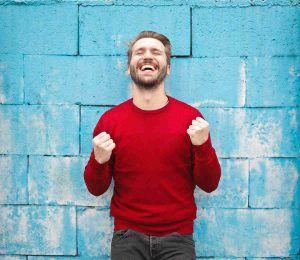 Ketamine infusion therapy is an exciting new development in the world of psychiatry. It has shown great promise in the treatment of a variety of mental health conditions, including depression, bipolar disorder, anxiety, and post-traumatic stress disorder (PTSD).
As the use of ketamine for treating various medical conditions continues to grow, so does the need for healthcare providers to be properly trained in its administration. However, as with any new treatment modality, it is critically important that clinicians have the proper training necessary to administer ketamine safely and effectively.
In order to ensure that clinicians are properly trained in the administration of ketamine, the American Psychiatric Association (APA) released a Consensus Statement in 2017. (1) with recommendations that clinicians offering ketamine therapy should receive not only didactic training on the pharmacologic properties of ketamine, its mechanism of action, and potential side effects, but also have direct clinical experience in administering ketamine under the supervision of a more experienced clinician. The APA also recommends that clinicians who wish to offer ketamine infusion therapy to their patients should do so only after completing a comprehensive training program.
Unfortunately, too many clinicians may have taken shortcuts for various reasons and not sought out adequate training programs before embarking on ketamine therapy. This could be due to the apparent simplicity of the ketamine infusion, which lulled some clinicians into thinking that formal training may not be necessary. However, ketamine therapy is unlike any other medical procedure and has many complexities and unique aspects, something that many without adequate training fail to recognize. This lack of understanding may have led to significantly poorer outcomes than what is seen in high-level research reports and in rare instances, several recent malpractice cases. (2-6)
Ketamine may not be as effective as you think.
It may surprise you to learn that ketamine infusion therapy used in community-based settings may not be nearly as effective as you have been led to believe. Many research studies report that up to 70-75% of patients treated with ketamine infusion therapy experience rapid and significant relief following treatment (7). Unfortunately, when the same protocol is employed in actual clinical practice less than half of the patients respond (45.5%)(8). Worse yet, in a recent report from a prestigious academic medical practice, only 1 in 5 of their patients (18.3%), responded to ketamine therapy(9).
Compared to the 70-75% improvement seen in research studies and what most ketamine providers suggest they can achieve, the outcome studies from private practice centers are certainly disappointing at best. Not only are the treatment outcome results 50% lower than those reported in the scientific literature, but the number of patients discontinuing treatment early and experiencing adverse effects is much higher. Up to 1/2 of their patients stop ketamine therapy before completing the initial 6-session protocol.
Why is that?
It may be due to the fact that many clinicians currently offering ketamine therapy in the community setting do not have proper training in administering ketamine infusion therapy and fail to follow published guidelines. According to members of the expert panel of the American Psychiatric Association Consensus Statement on the Use of Ketamine in the Treatment of Mood Disorders - less than 5% may actually adhere to their recommendations (10).
Without appropriate training, they lack a clear understanding of the underlying mechanisms of action and are often unaware of critically important variables that can affect ketamine metabolism. In addition, they simply rely on an outdated ketamine protocol using a fixed dosing regimen based solely on body weight that may fail to achieve the effective blood concentrations of ketamine needed to produce a therapeutic response.
Lack of Appropriate Training.
Others may have obtained some form of limited, inexpensive online training from various sources, that did not provide any actual experience administering ketamine or adequately go into the depth necessary to understand the underlying principles of ketamine therapy. Without such an experience and understanding clinicians often lack the ability to recognize and compensate for the multiple "real-world" factors that make "real-life" patients vastly different from hand-selected "research subjects". Factors such as the effects of each person's co-morbidities, concurrent medications, metabolism, and genetics issues that directly or indirectly impact ketamine effectiveness.
This is a dangerous situation for patients, who are seeking out ketamine therapy hoping for relief from their suffering, only to be disappointed or worse yet, despondent or hopeless, when they don't get the results they were expecting. A position that neither the patient nor the provider would like to find themselves in.
This is not to say that there aren't any clinicians out there providing high-quality ketamine therapy. But it does underscore the importance of obtaining proper, comprehensive, and hands-on training, in order to maximize the chances of success.
The Key To Success.
In order to ensure that patients receive the best possible care and have the greatest potential to benefit from ketamine-based therapy, it is imperative that clinicians be highly skilled in the application and implementation of ketamine infusion therapy. This includes understanding not only the mechanisms of action of ketamine but the unique and complex Pharmacokinetic and Pharmacodynamic aspects of ketamine therapy. These concepts are critical to understanding how to better screen patients, identify those who will most likely respond well to treatment, and administer infusions in a more personalized way.
Understanding how to properly tailor the ketamine dosing regimen using Targeted Infusion Therapy and Personalized Medicine concepts to each individual patient in order to achieve the desired therapeutic effect is critical. Equally important to any training program is the ability to gain clinical experience and skill in administering ketamine therapy under supervision before using it in clinical practice. More than that, clinicians will gain an entirely new understanding and appreciation for ketamine therapy when they have the opportunity to experience what it is like to have a ketamine infusion themselves.
Comprehensive Didactic, Clinical, and Experiential Training is needed.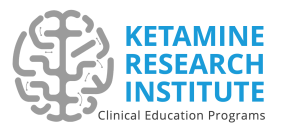 The Ketamine Research Institute is the only training program that offers an intensive, didactic, and experiential "Mini-Fellowship" in ketamine-based therapy. This is not a simple online course, but an opportunity for clinicians to come and spend several days with us in an immersive learning environment - an actual ketamine infusion center. This type of training is certainly more intensive and expensive to provide, but the education, experience, ongoing support, and mentorship you receive are invaluable.
Our program was designed by experienced experts in the field of clinical ketamine research and therapy. It incorporates the latest advances in our understanding of how ketamine works and new protocols and techniques to enhance ketamine effectiveness in a "real-world" setting that is not available anywhere else in the United States.
Years of "Real-World" Experience and Knowledge are Invaluable
We have conducted ketamine research and provided thousands of hours of continuously monitored ketamine infusions to individuals worldwide, gaining invaluable experience in various clinical circumstances. Over the years, our work has been presented at national conferences, academic, and governmental institutions, providing educational programs in the use and future application of ketamine therapy. In addition, we have served as principal investigators in Phase III drug trials for psychopharmacological agents seeking FDA approval and serve as clinical advisors to various organizations and biotechnology firms.
All of this experience is passed on to our attendees through didactic lectures, small-group discussions, and hands-on opportunities to administer ketamine under direct supervision. We offer this wealth of experience and knowledge to participants in our program so they can return to their practices confident in their abilities to provide ketamine-based therapy safely and effectively. The bottom line is that we can provide you with the knowledge, experience, and skills necessary to be a successful clinician providing ketamine therapy.
Our Programs
Whether you are a psychiatrist, anesthesiologist, internist/family medicine specialist, nurse practitioner, or physician assistant, we have a program designed specifically for you. We offer the most comprehensive ketamine training program in the United States, complete with a Precision Medicine/TCI-based approach to ketamine therapy, clinical experience, and ongoing support required to become highly proficient in this cutting-edge treatment.
---
Why Training Is So Important and What Will You Learn?
Ketamine patients have unique needs and considerations that must be taken into account when formulating a treatment plan. Ketamine Infusion Therapy is unlike any other medical procedure. Done well, it is much more involved than just administering a simple 40-minute IV infusion using a pharmacologically outdated and imprecise weight-based infusion protocol.
It is important to understand the principles behind something before doing it. This is why our program begins with a comprehensive didactic portion that covers everything from the history of ketamine to how it works at the molecular level. This is followed by a clinical portion where participants have the opportunity to administer ketamine infusions under direct supervision.
---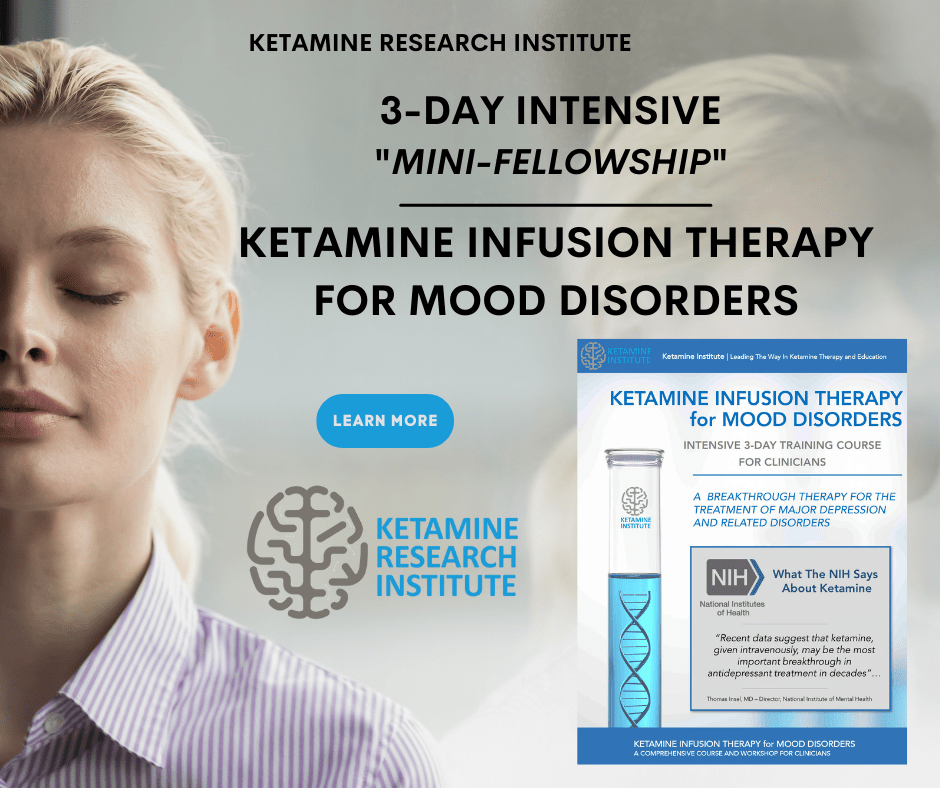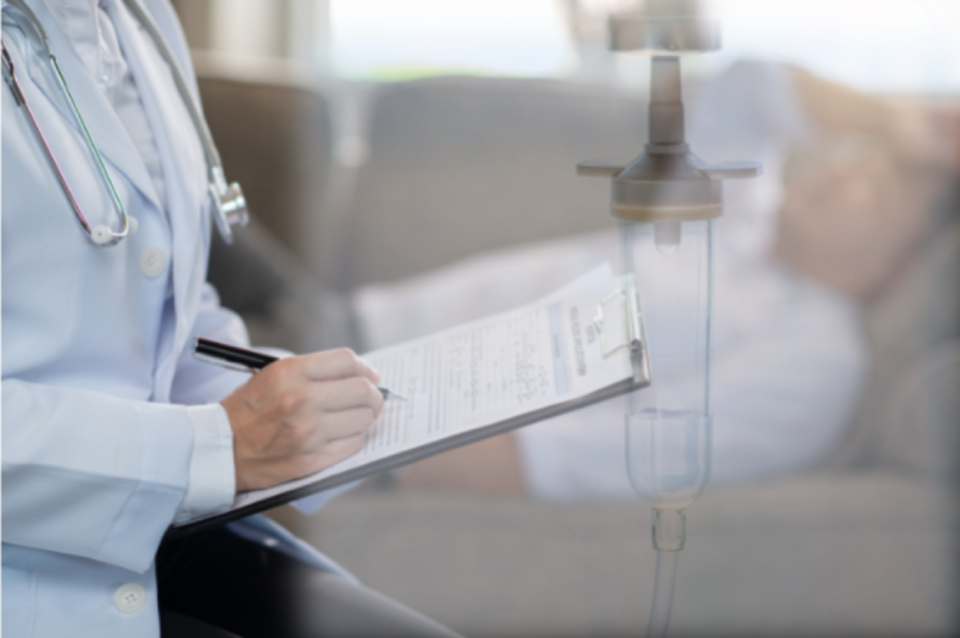 How our programs are different? - We Cover All Aspects of Ketamine Therapy
The Didactic Component
Our specialized training program is unlike any other available ketamine training. It offers clinicians not only comprehensive, in-depth classroom-based instruction, but also the direct hands-on clinical experience needed to administer ketamine infusions in a more tailored and successful way.
---
The Clinical Component
Administrating ketamine infusions safely and most effectively requires a comprehensive understanding of how to personalize the dosing regimen, use precision medicine concepts, and tailor the infusion plasma concentrations of ketamine and its metabolites to achieve optimum therapeutic effects.
---
The Experiential Component
We also encourage clinicians to personally experience what it is like to have a ketamine infusion. Having a first-hand understanding of what ketamine feels like, and how it affects thinking, mood, and behavior can be extremely helpful and provide valuable insights into the "ketamine experience" when working with patients who are receiving this remarkable new therapy.
---
When you attend one of our programs, you will gain a unique insight and understanding of the following:
The different and expanding applications of ketamine therapy
The complex pharmacology and diverse mechanisms of action of ketamine, how to use it to your advantage
Efficacy versus Effectiveness - why many ketamine clinicians may fail to achieve outstanding patient outcomes in the "real-world" setting.
How to personalize the ketamine dosing regimen using Precision Medicine for each individual patient.
Forget imprecise mg/kg dosing - Achieve consistently predictable plasma concentrations of ketamine and ketamine metabolites necessary for maximal therapeutic response.
The latest advances in our understanding of how ketamine works and how to improve its effectiveness for complex patient presentation in any clinical situation.
The complete " Ketamine Institute Rapid Guide to ketamine infusion therapy" - An algorithmic approach to ketamine optimization for the complex patient.
Direct, hands-on experience in administering ketamine infusion therapy.
A personal "Ketamine Experience" to understand the nature of the phenomenal experience to appreciate the versatility and applicability of ketamine therapy to various clinical situations.
Understanding and complying with Rules, Recommendations, and Requirements - including complete office, patient, and procedural documentation from A to Z
The Ketamine Institute DEA Controlled Substance Logbook
Business and Operational Concerns about implementing ketamine into your office setting.
The Ketamine Research Institute -Ketamine Infusion Center STANDARDS in Non-Hospital Medical Facilities
Becoming a member of our International Referral Base and Networking with us and our select group of trained clinicians to keep up to date and discuss new developments in ketamine-based therapy.
Life-Time Ongoing Support and Mentoring Program.
A Certificate of Ketamine Therapy Training - documenting didactic and clinical experience in Ketamine Infusion Therapy that meets or exceeds those put forth by the American Psychiatric Association and American Society of Anesthesiology.
---
The Programs We Offer
Our training program offers a variety of courses that can cater to all levels of experience with ketamine. From comprehensive introductory courses to more advanced specialized training, we provide the information and clinical experience necessary to safely and proficiently administer ketamine therapy. Our Precision Medicine-based approach ensures that each clinician understands how to individualize care for each patient. Additionally, our team provides ongoing support and resources to help clinicians stay up-to-date on the latest research and developments in ketamine therapy.
If you are a clinician interested in offering ketamine therapy, be sure to do your homework and only consider training programs that are reputable and offer comprehensive instruction. It could be the difference between success and failure in providing this potentially life-changing treatment to your patients.
We are confident that no other training program in the United States can provide the level of depth, clinical experience, and sophistication required to become a highly skilled provider of ketamine therapy than the Ketamine Research Institute.

---
What Our Graduates Are Saying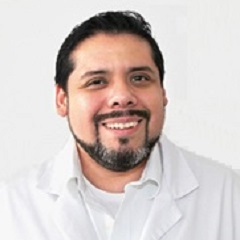 The "Ketamine Infusion Therapy for Mood Disorders" training course for clinicians went above and beyond my expectations. Dr. Grass' brilliance and profound professional expertise made this course an unforgettable and truly eye-opening experience. I can now understand Ketamine from a pharmacological, anesthesiology, psychiatric, medico-legal, and therapeutic perspective. I was able to put the contents I learned immediately into practice and my patients are already profiting from the knowledge I gained.
Ricardo Febres Landauro, MD - Neurologist/Psychiatrist
---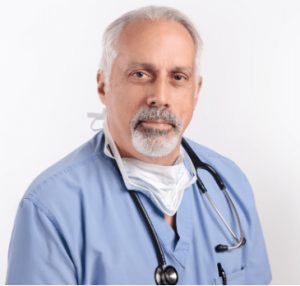 This is just a token of appreciation for your time and patience. When I enrolled in your program, it was not my intent to participate by exhaustively asking questions, but it became apparent that I had overestimated my fund of knowledge.
Although I have extensive clinical experience with ketamine, and I work at expanding my understanding of the fundamental physiology and pharmacology involved in the administration of ketamine for mental health disorders, I had no idea how much I didn't know.
All the knowledge that I had acquired needed the perspective and clinical understanding that you were willing to share. Thanks again for your help.
Your program exceeded all expectations"
Mark Garwin, MD - Anesthesiologist
---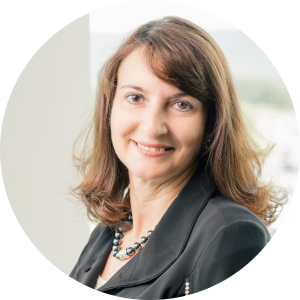 "Thank you again for an informative, enlightening, and practical course! Christy and I thoroughly enjoyed our experience with you, and we are excited to get all of our ducks in a row to get started with the ketamine infusions for mood disorders.
We appreciate your offer to send your forms/documents in a pdf as this will give us a great start in providing the right documentation, consent, etc… which interestingly our malpractice carrier is requesting. (I guess PA is not as progressive as FL.)
The course was fantastic….exactly what I was hoping for….evidence-based, scientifically yet practically oriented…allowing us to not only understand the basics of these treatments but some insights as to improve our successes and minimize the "failures" through careful patient selection and optimization.
I am looking forward to applying what we have learned to improve the lives of those in our community who qualify for this treatment and approach! We again thank you for the opportunity and look forward to staying in touch!"
Theresa Burick, MD - Integrative Medicine Specialist
---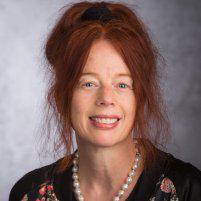 "The course was absolutely helpful! I needed this information to know how to start. Now I know what I need to obtain. However, I may still approach you when I have my first actual patient scheduled later this year and I would love some peer support from you and the others.
I felt I needed the hands-on information to be able to know what my clinic should be like, and now I have a lot of ideas. Also, I needed the scientific approach of how to calculate/know what plasma concentration can work for whom and how to possibly change it. Now I have something better I can work with than the Yale protocol as an IM or trochee dose (never seemed optimal and nobody explains it - yet people do whatever).
As I am not a psychiatrist or anesthesiologist I knew I had to do this training to cover my ass and I am grateful I did. I believe everyone working with Ketamine should experiment with it and other psychedelics. Nevertheless, you have to experience it to be able to serve others appropriately. Thanks for offering access to a personal experience, even for those who would not consider it otherwise."
Rixt Luikenaar, MD - OB/GYN, Transgender Specialist
---
"The course was Fantastic. Thorough without drawing in details. Fluid and open to conversation. Extremely helpful and exactly what I was looking for! I now have a massive head start in helping the people in my community.
The course surpassed all my expectations. It was all good and encompassing. I think your style which allows for conversation toward what the participants find useful or of interest works really well. And having the day-to-day forms, infusions notes, and protocol/SOP forms are just so exceedingly helpful.
About the "ketamine experience"... for me personally I would like to try it again to get the larger experience! Unfortunately for you, I only trust you to do it.  To see the differences between the way people respond to the experience really brought it home.
It was Excellent!"
Edward Campbell, MD - Anesthesiologist
---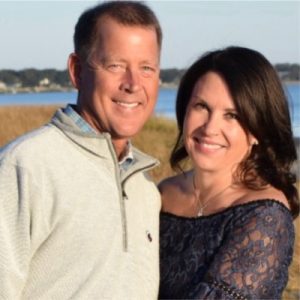 "I thoroughly enjoyed the course and thought it was a good mix of science and practical knowledge. And of course, it was very helpful as I had no clinical experience with Ketamine and just a little knowledge from what I've read...
It gave me a clear road map moving forward. I'm sure there is a lot still to learn, but you never know what you don't know until it arises....Having access to your forms and waivers, etc. is huge!...
No other training offers an actual infusion for us to experience what it's like. Having done it now, I can appreciate how difficult it would be to explain it without having done it."
David Smith, MD - Internist/Family Practice
---
References:
1. Sanacora G, Frye MA, McDonald W, Mathew SJ, Turner MS, Schatzberg AF, Summergrad P, Nemeroff CB; American Psychiatric Association (APA) Council of Research Task Force on Novel Biomarkers and Treatments. A Consensus Statement on the Use of Ketamine in the Treatment of Mood Disorders. JAMA Psychiatry. 2017 Apr 1;74(4):399-405. doi: 10.1001/jamapsychiatry.2017.0080. PMID: 28249076.
2. Lawsuit: Ketamine clinic caused psychosis. Albuquerque Journal by Stephen Hamway/Journal Staff Writer, Published 2/27/2020. Website: https://www.abqjournal.com/1425539/lawsuit-ketamine-clinic-caused-psychosis.html
3. Valdes v. Brooks: Casetext, website: https://casetext.com/case/valdes-v-brooks-1
4. Ketamine Litigation: Oregon Hospital and Pharmacy Face $8.2 Million Medical Negligence Lawsuit. Harris|Bricken, 04/02/202. Website: https://harrisbricken.com/psychlawblog/ketamine-litigation-oregon-hospital-and-pharmacy-face-8-2-million-medical-negligence-lawsuit/
5. Prescribed Ketamine Turned These Men Violent, Allege Lawsuits. Vice World News by Troy Farah, Published 05/13/2020. Website: https://www.vice.com/en/article/3azza8/prescribed-ketamine-turned-these-men-violent-allege-lawsuits.
6. Pattern Alleged In Suits Against Newburyport Psychiatrist Keith Ablow. The Daily News by Julie Manganis, 02/23/2019. Website:https://www.newburyportnews.com/news/local_news/pattern-alleged-in-suits-against-newburyport-psychiatrist-keith-ablow/article_865d5086-5850-5335-b3d9-601fb160d3d4.html
7. Zarate CA Jr, Singh JB, Carlson PJ, Brutsche NE, Ameli R, Luckenbaugh DA, Charney DS, Manji HK. A randomized trial of an N-methyl-D-aspartate antagonist in treatment-resistant major depression. Arch Gen Psychiatry. 2006 Aug;63(8):856-64. doi: 10.1001/archpsyc.63.8.856. PMID: 16894061.
8. Wilkinson ST, Katz RB, Toprak M, Webler R, Ostroff RB, Sanacora G. Acute and Longer-Term Outcomes Using Ketamine as a Clinical Treatment at the Yale Psychiatric Hospital. J Clin Psychiatry. 2018 Jul 24;79(4):17m11731. doi: 10.4088/JCP.17m11731. PMID: 30063304; PMCID: PMC6296748.
9. Sakurai H, Jain F, Foster S, Pedrelli P, Mischoulon D, Fava M, Cusin C. Long-term outcome in outpatients with depression treated with acute and maintenance intravenous ketamine: A retrospective chart review. J Affect Disord. 2020 Nov 1;276:660-666. doi: 10.1016/j.jad.2020.07.089. Epub 2020 Jul 20. PMID: 32871698.
10. Does Ketamine Live Up to the Hype in Depression? Medscape Psychiatry, 08/11/2022. Website: https://www.medscape.com/viewarticle/976364
---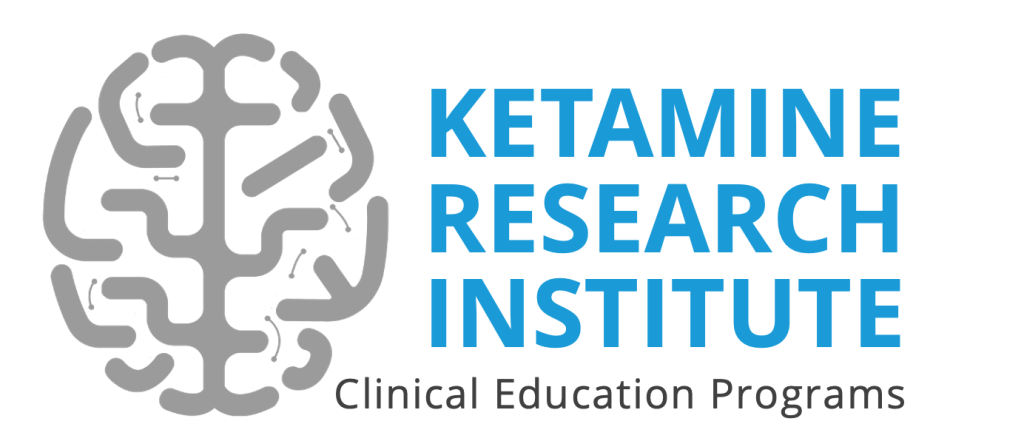 The Ketamine Institute is leading the way in the field of ketamine infusion therapy and physician education with our new ketamine infusion training program. We're on a mission to accelerate the health care revolution. We have pioneered ketamine infusion therapy to bring the latest breakthrough discoveries about ketamine out of the research lab and into our infusion centers.

Join with us...
To Become One of the Top 100 Ketamine Clinicians in the United States


Apply for training today!